DealHub raises $20 million to help take revenue amplification mainstream
"Yesterday's siloed sales tools no longer cut it in the new Work from Anywhere era," said Eyal Elbahary, CEO & Co-founder of DealHub.io
End-to-end deal acceleration platform DealHub has secured a $20 million series B funding round led by Israel Growth Partners (IGP), with participation from existing investor Cornerstone Venture Partners. The investment follows the growth seen by Revenue Operations (RevOps) teams, who help maximize revenue across multiple sales channels and opportunity types.

DealHub, which claims to be the only complete Revenue Application Platform (RevAmp), helps sales to engage with buyers in a personalized, insightful, and intuitive way throughout the entire sales process. RevAmp, widely considered the natural evolution to Sales and Revenue Operations, offers 360-degree views of buyer intent and can help sales teams run a one-size-fits-all journey.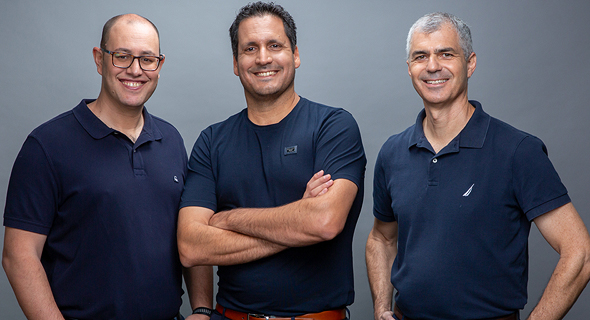 The DealHub founders. Photo: Bertzi Goldblat

"Yesterday's siloed sales tools no longer cut it in the new Work from Anywhere era," said Eyal Elbahary, CEO & Co-founder of DealHub.io. "Sales has undergone the largest disruption it has ever seen. Not only have sales teams needed to adapt to more sophisticated and informed buyers, but remote selling and digital transformation have compelled them to evolve the traditional sales process into a unique human-to-human interaction."

Since RevAmps can help engage with buyers across all the sales processes, it can assist organizations to make better decisions based on actual customer interactions with context. RevAmp can analyze real-time insights, uncover patterns, and show behaviors that can help sales teams ultimately reach their targets.

"Revenue leaders need the agility to keep pace with today's fast and ever-changing business environment. They cannot afford to be restrained by rigid and costly to implement tools to manage their sales processes," said Uri Erde, General Partner at IGP. "RevAmp provides a simple to operate, intuitive, no-code solution that makes it possible for sales organizations to continuously adapt to the modern sales ecosystem. Furthermore, it provides sales leaders the visibility and insights they need to manage and consistently accelerate revenue growth. We're excited to back the innovation DealHub is bringing to the world of revenue operations and help fuel its growth."

DealHub was founded in 2014 by Elbahari, Eyal Orgil (CRO), and Alon Lubin (CTO). Its platform can help sales teams build and maintain engaging personalized dialogues with prospects throughout their entire buying journey. To date, it has raised $24.5 million. IGP is made up of former technology executives and investors and focuses on Israeli-related technology companies.