eToro adds 3.1 million users in the first quarter of 2021
Israeli fintech company also doubled the number of trades executed on the platform year-on-year ahead of its upcoming SPAC merger at $9.6 billion valuation
Israeli fintech powerhouse eToro welcomed 3.1 million new registered users in the first quarter of 2021, the company has revealed ahead of its SPAC merger with FinTech Acquisition Corp. V.

eToro saw a 214% increase in the number of new users compared to the same period in 2020 and added more than half of the 5.2 million that joined throughout the full year of 2020. The total number of trades executed on eToro's platform reached 210 million for the quarter, a 233% increase compared to the first quarter of 2020, driven by strong demand for stocks and cryptoassets.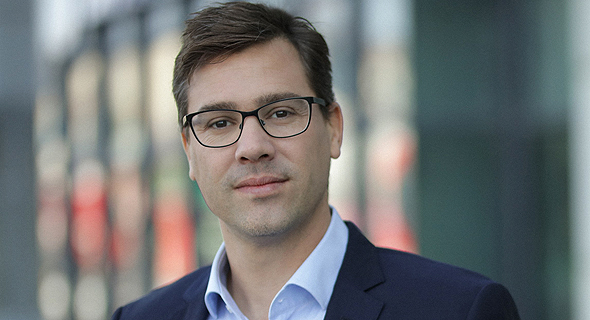 eToro CEO Yoni Assia. Photo: Dudi Hasson

eToro said it will publish its full interim Q1 2021 financial reports in the coming weeks.

"Last year was characterized by accelerating retail investor engagement. Widespread media coverage of the financial markets and more time to upskill in lockdown encouraged a record number of retail investors to enter the markets via online investment platforms and apps," said Yoni Assia, co-founder and CEO of eToro. "We saw this trend accelerate in 2021, and the first quarter continues eToro's strong track record of growth. eToro saw a 214% increase in the number of new registrations on the platform compared to the same period in 2020.

"The crypto bull run at the end of 2020 and beginning of 2021 also highlighted a growing trend towards diversification of cryptoassets within retail investor portfolios, with some altcoins increasing in popularity. This year, eToro has added seven new cryptoassets to the platform to support this increased demand for diversification and plans to add more."

eToro also announced that it plans to launch the eToro Money app and debit card in the U.K. and E.U. in 2021. The app will connect directly to users' eToro investment accounts and enable instant deposits and withdrawals, as well as additional money services.

"It has been a very strong start to 2021, and eToro remains well positioned to capture a considerable share of a growing global market," concluded Assia.

The company is expected to have an estimated implied equity value of approximately $10.4 billion when it goes public, reflecting an implied enterprise value for eToro of approximately $9.6 billion. The transaction includes $250 million in gross proceeds from FinTech V's cash in trust (assuming no redemptions) and $650 million in gross proceeds from a fully committed private placement in public equity (PIPE) at $10.00 per share from various strategic and institutional investors, including ION Investment Group, Softbank Vision Fund 2, Third Point LLC, Fidelity Management & Research Company LLC, and Wellington Management, that will close concurrently with the business combination. The company is expected to have approximately $800 million net cash on its balance sheet to support future growth.