Gong employees heading for $1 billion payday: "We celebrated for five minutes and moved on"
After becoming Israel's most valuable private tech startup following a $250 million round at a $7.25 billion valuation, Gong's CEO has even bigger dreams: "we can reach much more than $20 billion but the burden of proof is on us"
Gong employees have got a big payday coming their way. The company, which last week became Israel's highest valued privately owned tech startup following its $250 million Series E round at a valuation of $7.25 billion after money, is expected to allow its employees to sell their shares in the company, as it did in the previous round last August.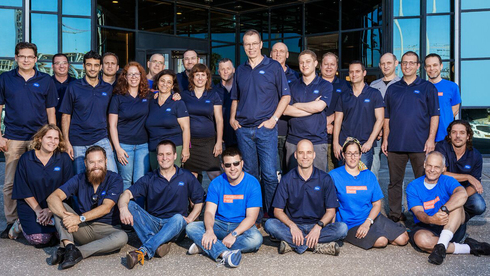 Gong employees Photo: Max Morron

Gong, which developed software for analyzing calls from sales and service representatives, employs 600 people - all of whom hold options. It is estimated that about 10%-15% of the company's holdings are in the hands of the employees, valued between $750 million in a conservative estimate and about $1 billion in other estimates.

On average, each employee holds options worth around $150,000-$200,000 but CEO and co-founder Amit Bendov noted in a conversation with Calcalist that according to the company's new value, there are employees (more than a few according to Calcalist's estimate) with at least $1 million in options. "We have nearly 600 employees, some with millions of dollars in options. In the previous round, we allowed employees to sell their shares and only 40% chose to do so. I guess a similar amount of employees will sell this time. It makes me very happy that people can sell and get rich. I guess many will be able to pay off their mortgage or buy a new car."

First-time investor alongside industry insider

The current round of fundraising was led by investment firm Franklin Templeton, in its first significant investment in a private Israeli company. The global investment firm was founded in New York in 1947 and currently manages $1.5 trillion in assets. One of the largest shareholders in the company and one of its first investors is Shlomo Kramer. Existing investors also participated in the current round, including Coatue, Salesforce Ventures, Sequoia, Thrive Capital, and Tiger Capital.

According to estimates, Kramer, founder of Check Point and Imperva and now CEO of Cato Networks, owns about 10%-15% of Gong, a holding worth about $1 billion. Kramer also has significant holdings in At-Bay, which ensures companies against cyber threats; cyber company Aqua, which announced a $135 million funding round at a $1 billion valuation in March; American company SomaLogic, which recently went public and is traded at a market value of about $2.2 billion; fintech unicorn Fundbox, as well as a 20% share in Exabeam valued at around $500 million.

The funds raised in this round are expected to be used to double the workforce in the company, with plans to reach about 300 employees in Israel and about 1,000 employees in total worldwide by the end of 2021. It is worth noting that back in December 2018, Gong won Calcalist and Microsoft promising start-up competition in the field of big data and AI. Gong customers include Autodesk, Hubspot, LinkedIn, Outreach, PayPal, Shopify, Slack, Twilio, Zillow, Zoominfo.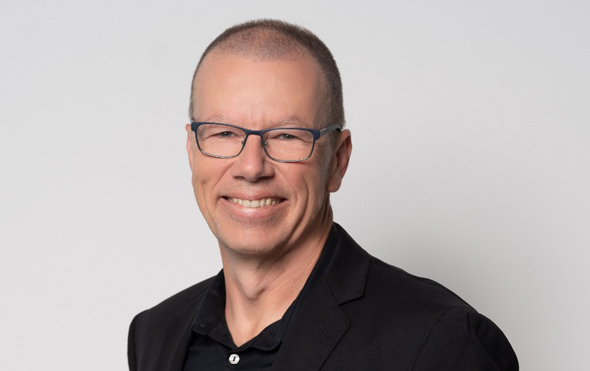 Gong CEO Amit Bendov Photo: Rami Zarnegar

The value Gong reached recently was higher than any other private Israeli company. Next Insurance recently announced a company valuation of $4 billion, with cyber company Snyk being valued at $4.7 billion. Gong surpassed those companies by a significant margin. "We try not to make a fuss about it, but there is also no need for fake modesty, it is a beautiful milestone. We do not live for it and are not excited about the value. We celebrated for five minutes and moved on."

"A proportional spike"

Bendov said that the company did not demand a specific value during this round, and rather let investors who wanted to invest in the company view the data and make appropriate offers. "We received many offers and built a consortium of investors because many were willing to take up the whole round. We did not necessarily go with the highest offer, we looked at the identity of the investors and looked for deep pockets for the long term."

The record-breaking value of the company does not scare Bendov who said that "Gong can reach much more than $20 billion but the burden of proof is on us. We are not heading for an IPO in the coming months and we do not know what the market will be like, and what the market multipliers will be by then. We always thought about something big, about a company that is worth billions. I always thought it was possible to reach a hundred billion."

The company's growth rate has accelerated significantly in the last ten months, and it is estimated that its annual revenue rate is at $100 million, rising from $30 million in its previous round. "The spike in our value is proportional to the spike across all the data, not only in revenue but in the quality of transactions, in the caliber of transactions, the number of innovations, and how many customers are increasing their use of our software," said Bendov.