Opinion
Crazy competition for tech talent will come at a steep cost
With remote work becoming the new norm, Israeli companies will either need to shut down or start recruiting employees from abroad to cope with the impossible competition and surging salaries
Covid-19 brought the Israeli high-tech market to a boiling point. The competition for talent, which was always fierce, has become unbearable over recent months. Everyone is fighting for the same scarce workforce. Billboard campaigns, recruiting entire teams, and even stealing candidates from competitors are just some of the creative ways that companies have resorted to. Take, for example, Dovi Frances, the founder of VC Group 11, who has sponsored a billboard campaign to recruit new employees for his portfolio companies. And he isn't the only one. Israel's highways have never had this many billboards aimed at recruiting employees.

The lack of people with adequate skills is so severe that recruiters have become a hot commodity. In fact, companies are even struggling to recruit recruiters, who are at the forefront of the battle for talent. Companies are even offering bootcamps at their expense in order to train employees as they can't hire them any other way.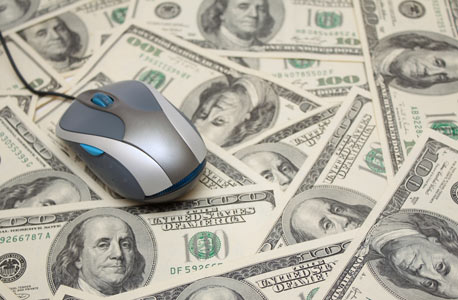 Mouse on money. Photo: Shutterstock

With the demand being so high, salaries are also increasing. Employees entering the market without any previous experience arrive with expectations of receiving very high salaries. They compare their offers to what their friends are earning, and rely on data from placement companies that provide average salaries that don't take into account parameters like the size of the company, the stage of its funding, or its location. And it is also important to remember that placement companies work on commission, the higher the salary received by the employee - the higher their commission.

Data Scientists without any experience, for example, earn between NIS 20,000 (approximately $6,150) and NIS 30,000 ($9,230) a month according to one placement company. Yep, a starting salary of NIS 25,000 ($7,690) despite zero experience. A data scientist with more than five years of experience already earns in the range of NIS 30,000-42,000 a month.

In order to truly check how much data scientists earn I approached Piplwize, an HR analytics startup that conducts research based on data of actual salaries being paid in 200 tech companies. According to their data, the average salary for a junior tech employee (up to four years of experience) is NIS 26,500 ($8,150), while a senior employee (five to nine years of experience) earns an average NIS 37,000 ($11,380). The picture becomes clearer when assessing the average salaries according to company size. For example, a young DevOps developer in a company with up to 100 employees makes NIS 25,000 on average ($7,690), while at a company with 250 or more employees he earns an average of NIS 32,500 ($10,000).

Small early-stage startups are forced to compete for the same employees against giant corporations and growth companies. They can't compete with the salaries offered by the big companies, but they can offer additional attractions, like a meaningful position, opportunities to develop, groundbreaking technologies, and more.

Of course, it is great that there are growth companies in Israel. These companies also need employees that don't necessarily specialize in R&D and that opens employment opportunities in tech for people from additional professions like lawyers, HR, finance, and more.

But the competition for talent also has a less glamorous side. The current madness in the job market is occurring at a time in which remote work has become the new norm. People have gotten used to Zoom and managing from home. If it's difficult or almost impossible to hire employees locally, these companies can always hire people abroad, say in Ukraine or India. If everyone is working remotely, what difference does it make if the employees are in Ukraine or Tel Aviv? Instead of opening an R&D center in the Negev of Galil, companies will transfer their activity abroad. And if companies can't recruit enough suitable employees to meet their targets they will simply shut down. There will be less innovation and the current 10% survival rate of startups will fall even further.

Entrepreneurs are optimistic people by nature. They will continue to found companies and come up with innovative and disruptive ideas. Some of the employees in the big and growing companies will also one day choose to go down an independent road and Israel will probably remain the startup nation. The question is, will there be employees that will be able to realize these ideas, and will the Israeli ecosystem be in a better place once the dust settles and the madness subsides.