Insurtech company WeSure expanding to U.S., receives New Jersey license
The Israeli company will be able to sell products to both individuals and businesses in NJ and intends to apply for additional licenses in other states
Israeli insurtech company WeSure is following in the footsteps of Israeli-founded Lemonade and Hippo and will soon begin selling its products in the U.S., announcing on Monday that it has received a license to operate in the state of New Jersey. The company obtained the license through its subsidiary WeSure Digital Insurance Services from the New Jersey Department of Banking and Insurance. The license includes the sale of products to both individuals and businesses, and WeSure intends to apply for additional licenses in other states.

Unlike Lemonade and Hippo, which don't operate in Israel, WeSure initially targeted the Israeli market. The only other Israeli insurance company to operate both in Israel and the U.S. is Harel Insurance. WeSure is traded on the Tel Aviv Stock Exchange and its market cap rose to NIS 450 million ($138 million) on the news.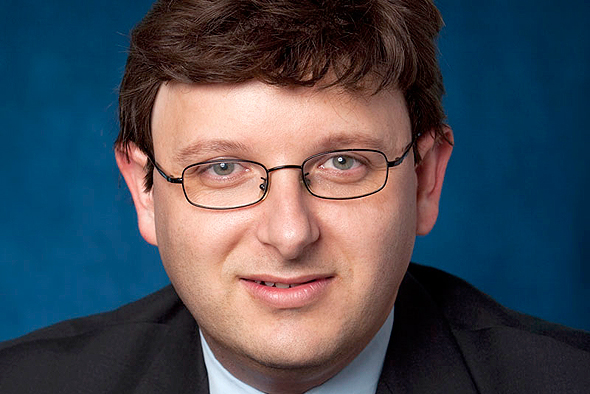 WeSure co-founder Emil Vainshel. Photo: Vardi Kahana

Calcalist reported last year that WeSure embarked on a roadshow for local institutional investors with the aim of raising $60 million at a valuation of $200 million. The money raised was meant to help fund the company's expansion into the U.S. market.

WeSure prepared the regulatory infrastructure required to operate in the U.S. with the help of consulting firm McKinsey & Company, which helped the company adapt its products to U.S. regulation and target markets in the U.S. and Europe and assisted in creating strategic partnerships to market the company's products.

The company was founded in 2018 by Emil Vainshel and Nitzan Zeir Harim, who currently serve as the chairman and CEO of the company, respectively. Yohanan Danino, the former chief of the Israel Police, serves as WeSure's president. WeSure's revenue in the first quarter of 2021 grew by 113% year-on-year to NIS 65 million ($20 million). The company registered a NIS 1.7 million profit in the first quarter ($523,000) compared to losses of NIS 4.3 million ($1.32 million) in the first three months of 2020.

WeSure can draw plenty of encouragement from the boom in valuation experienced recently by other insurtech startups set up by Israeli entrepreneurs. Last summer, Lemonade went public in the U.S. and currently has a market cap of almost $5.9 billion. Hippo Enterprises Inc., completed a $150 million financing round last year, giving the company a valuation of $1.5 billion.

Both companies are headquartered in the U.S., Lemonade in New York and Hippo in Palo Alto, California. However, it is Israeli entrepreneurs that are behind the success of both unicorns, with Daniel Schreiber (CEO) and Shai Wininger (President and COO) at the helm at Lemonade and Assaf Wand (CEO) and Eyal Navon (CTO) founding Hippo.