Corning lays off dozens of employees in Israel R&D center
The company, which provides in-building wireless solutions, has around 150 workers in Israel. It was built on the foundations of MobileAccess which Corning bought in 2011 for $180 million
Corning Israel (formerly MobileAccess) let dozens of its employees go Monday, Calcalist has learned. The company that offers in-building wireless solutions and wireless internet communication equipment currently employs around 150 people in Israel.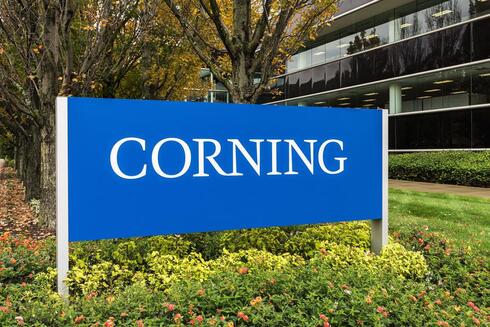 Photo: Getty Images

The Israeli branch layoffs were made due to Corning global management's decision to adjust its structure of expenses to its updated revenue forecast. Calcalist has learned that every sacked employee will receive a support package including increased compensation. "The company's R&D center will remain in Israel and continue to develop the next generations of wireless technologies the company is working on," Nissim Atias, Corning Israel General Manager and Global Technology Director told Calcalist.

Corning Israel was founded on the basis of local company MobileAccess, which Corning acquired in 2011 for about $180 million. The company recently unveiled a technological breakthrough which allows it to transmit electrical energy to tiny remote cellular cells, using a hybrid optical fiber that includes both data communication and a power supply.

The company has developed a system of antennas that provide wireless coverage to buildings and organizations. Corning, which specializes in providing cable and optical communications, acquired MobileAccess to develop its wireless communications capabilities.