TripActions to open R&D center in Israel
The Israeli-founded company, which offers a travel planning, booking, and expense management system, laid off hundreds of employees over the past year but recently "started hiring and growing rapidly"
Traveltech company TripActions is setting up an R&D center in Israel, Calcalist has learned. The center, which already employs dozens of workers, will be managed by Ofer Ben-David, who will be the company's R&D Director.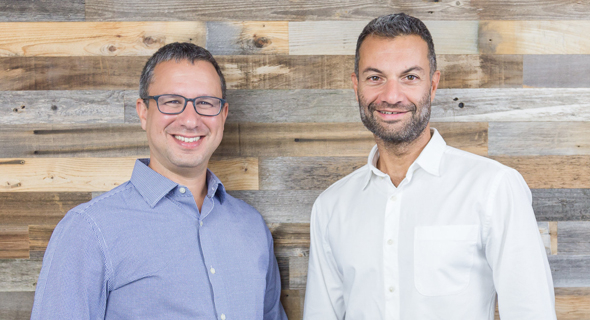 TripActions CEO Ariel Cohen (Left) and CTO Ilan Twig Photo: TripActions

TripActions was founded in 2015 by two Israeli entrepreneurs, CEO Ariel Cohen, and CTO Ilan Twig. It offers a system for planning and booking business trips and expense management. Ben-David, who has extensive experience in the R&D realm, has worked with Twig in several companies and will manage the new center from the U.S, while at the same time local managers will be hired to work with Ben-David.

"We are in a crazy hiring period. We were one of the first companies to be hit by Covid because we are a travel company and we let hundreds of employees go on Zoom. The recovery came quickly to our delight and we were able to raise a lot of money," Twig told Calcalist. "About two months ago we started hiring and growing rapidly. I want to double our R&D branch. We have 100 developers and every day we hire a few more employees, the goal is to double the team."

"I want us to grow in Israel as much as we can and want to see that we reach hundreds of workers as well. It depends on how fast we recruit and continue to grow. This is a strategic site for us that will help us meet our growth goals and without it, we can not meet those goals."

The coronavirus crisis caught TripActions just as the world of business tourism was booming. Twig explains how the company survived the pandemic. "We dropped from huge revenues to almost nothing. We felt a responsibility not to burn through the funds and there was no existential concern for the company, we had money in the coffers and if we knew the pandemic would be over in six months or a year we would not laid off people. But because of the uncertainty, we had to let hundreds of workers go. Then we turned to raising money quickly. There was the realization that even in this period, many of our customers needed us. In March, there were already cases all over the world and new CDC guidelines every day saying where people can go. We developed a Covid dashboard and today it is part of the system."

"We have changed the business model during Covid"

Twig explains that "we did two things, we realized that we had to rethink the business model. We launched new products built around credit card expenses for employees. Cards that are activated automatically and closed automatically. The second thing was to understand that there are customers who need us now and quickly, many of them came to work with us in the middle of the crisis. During one Covid year, we doubled the number of customers we accumulated in five-and-a-half years prior. As soon as Pfizer and Moderna reported they had developed vaccinations, we were approached by several investors who joined the company."

Last January, the company raised a $155 million series E funding round led by Andreessen Horowitz (a16z) at a valuation of $5 billion. The round also included participation by new investors Addition and Elad Gil, the former Vice President, Corporate Strategy at Twitter who has also invested and advised the likes of Airbnb and Coinbase. Existing investors Lightspeed, Zeev Ventures and Greenoaks Capital also participated in the round. TripActions has raised a total of $790 million to date, with Dovi Frances' Group 11 being another of its notable investors.

TripActions has also raised more than half a billion dollars in credit lines since the outbreak of the pandemic, led by Silicon Valley Bank with participation from Goldman Sachs and Comerica Bank.