Sweetwood Ventures announces new $120 million fund
The Israeli VC said it would be targeting investments in leading early-stage and growth-stage Israeli technology companies and also announced a new strategic partnership with Azimut Group, one of Europe's largest independent asset managers
Sweetwood Ventures, an Israeli Venture Capital investment company, announced on Tuesday the launch of its second venture capital Fund-of-Funds, saying it will be targeting $120 million in investments in leading early-stage and growth-stage Israeli technology companies. Sweetwood also announced a new strategic partnership with Azimut Group, one of Europe's largest independent asset managers.

Following in the successful footsteps of its first fund launched in 2018, Sweetwood said that the new fund "will provide investors with access to the most promising Israeli technology startups, through a combination of primary and secondary investments in top-tier Israel-focused venture capital funds and direct co-investments into promising technology startups."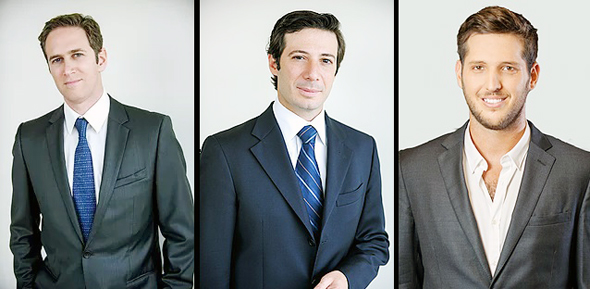 Sweetwood Capital General Partners Amir Kurz (from right), Samuel Cohen Solal and Manuel Sussholz. Photo: Jonathan Blum

"Although 2020 has been dominated by the impacts of Covid-19, Israeli startups really proved they could rapidly adapt and often even turn the crisis into some great opportunities and record traction," said Manuel Sussholz, General Partner at Sweetwood Ventures.

Sweetwood, which is incorporated in Luxembourg, is backed by several institutional, family office, and high-net-worth investors.

As part of the launch of its new fund, Sweetwood Ventures has entered into a strategic partnership with Azimut Group which manages assets in excess of $88 billion across a global network of 17 offices. "Azimut Group, through its Luxembourg subsidiary Azimut Investments SA, will provide increased institutional supervision and operational governance to Sweetwood Ventures' investment process. The partnership foresees the launch of new product initiatives by mid-2022 targeting investors outside Europe," read the company's press release.

Amit Kurz, General Partner at Sweetwood Ventures added that "following the completion of the investment period in our inaugural fund, we have already committed fresh capital to some top-tier Israeli VC funds from our new fund."