Stoke raises $15.5 million Series A for freelance management platform
The Israeli startup's system aims to reduce the hassle of hiring, onboarding, tracking, and managing invoices while ensuring full legal and tax compliance
Stoke, which has developed a freelance management system, announced on Wednesday that it has completed a $15.5 million Series A funding round. The round was led by Battery Ventures, with participation from all previous investors and angels including TLV Partners, Dynamic, and Loop. To date, the company has raised $20 million. Stoke joins a prestigious list of Israeli companies active in the freelance sector, including the likes of Fiverr, considered to be the leading freelance marketplace, and Lili, which serves as a bank for freelancers.

Stoke is a secure all-in-one platform that enables companies to hire top talents quickly, set up automated onboarding workflows aligned with government guidelines, pay multiple invoices across 190 countries, all while ensuring management, finance, and human resources teams have full visibility and control over budgets, in addition to automatic legal and tax compliance. Stoke works with companies of all sizes, including unicorns like TripActions, SimilarWeb, Scale.ai, and Verbit.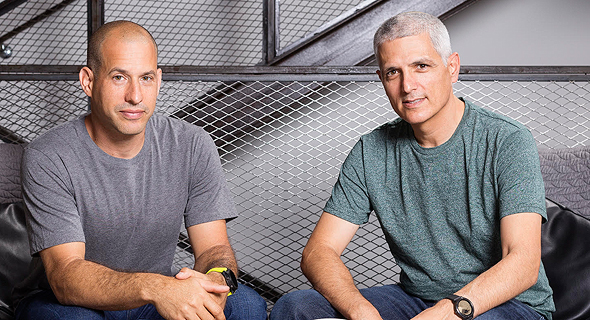 Stoke co-founders Shahar Erez (right) and Hilik Paz. Photo: Studio Koteret

The company was founded in 2019 by CEO Shahar Erez and CTO Hilik Paz. Erez previously served as the CMO of Kenshoo, while Paz was VP Engineering at Cloudyn. Stoke currently employs 18 people in total, 12 in Israel and the rest in the U.S.

Stoke aims to simplify the way companies collaborate with the non-payroll workforce, which includes freelancers, contractors, consultants, agencies, and gig workers. The nature of the workforce is changing, moving from a workforce dominated by full-time workers to one where freelancers are becoming more prominent, with projections showing that the freelance workforce is expected to grow to over 50% of the total U.S workforce by 2027.

Covid-19 has accelerated the shift further, as companies have quickly realized the need for added agility and flexibility to survive such disruption, leaning on freelance talent to do so. This reality is the fuel behind the company's growth since emerging from stealth mode, less than a year ago. In the first quarter of 2021, the company more than doubled its customer base and tripled its total revenue.

"The way we do business has changed, the talent we choose to work with needs to change with it," said Erez. "But, we can't expect it when neither side has yet had the proper support."

"At Battery, we've made many investments around the future of work. But we believe the comprehensive solution Stoke is building to help companies manage their growing networks of freelancers and independent contractors is really unique—and is obviously very relevant today," said Itzik Parnafes, a Battery general partner who is joining Stoke's board. "Having one tool that can source, onboard, manage, pay and ensure compliance with this extended workforce helps companies become more productive and stay agile without adding risk."