Analysis
The big funds discovered Israel and launched the local tech scene to new heights
We are only halfway through 2021, but this can already be declared as a record-breaking year for Israeli tech companies who raised more than $10.5 billion
It is no longer just a gut feeling. 2021 has indeed been an extraordinary year for Israeli hi-tech, both compared to previous years and compared to the rest of the world.

According to data compiled by Start-Up Nation Central, Israel's innovation technology sector broke a new capital funding record this week, reaching a total of $10.5 billion raised since the start of the year. In doing so, it matched the total raised throughout the whole of 2020. This sum includes only the funding that entered the companies' accounts and doesn't include hundreds of millions of dollars that investors funneled into the pockets of other investors as part of secondary deals.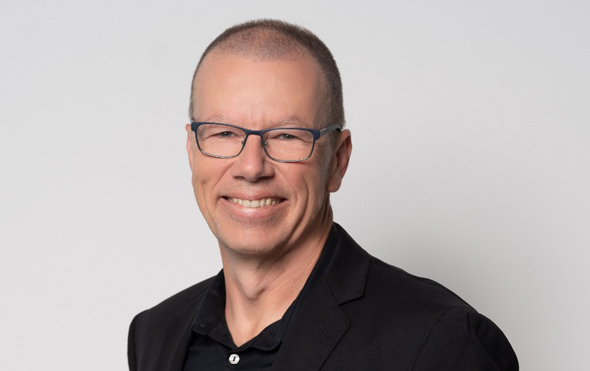 Gong founder Amit Bendov Photo: Rami Zarnegar

The growth in the local market is mainly thanks to growth companies, many of whom became unicorns (valued at over $1 billion) after raising more than $100 million in what is referred to as funding mega-rounds. 2021 has already set a record for the number of these mega-rounds raised, with 30 having been completed so far compared to 21 mega-rounds throughout all of 2020. These rounds represent 53% of all capital raised, and for the first time, they account for more than half of the total funds invested.

In recent days, two Israeli high-tech companies, Verbit and Gong, announced huge rounds of around $157 million and $250 million, respectively. In Gong's case, it also became the highest-valued private company in Israeli history, with its latest round being conducted according to a value of $7.2 billion. These two join a host of companies that have reached unicorn status this year, including DriveNets, Aqua Security, Axonius, Verbit, Papaya Global, Tipalti, and Melio.

But it is not the sums of money that are common to all of these funding rounds, but rather the participation, and for the most part even the leadership of these rounds, by private equity funds and capital management companies, and not just by venture capital funds.

Among the funds that have boosted the Israeli high-tech sector this year are Coatue Management, which invested in Melio, Greenoaks Capital, which invested in Papaya and Tipalti, and Stripes, which invested in Verbit and Axonius, as well as in monday.com in the past.

These names join others like Tiger Global (Gong, Porter, and HoneyBook), Franklin Templeton (with its first investment in Israel in Gong), and of course Blackstone, which announced the establishment of a local branch and invested $120 million in acquiring holdings in the cyber company Wiz. All these funds manage billions of dollars and can therefore afford to make investments on a scale never seen before in Israeli high-tech.`

These entities invest heavily all over the world, but the volume of their investments in Israel is extraordinary. Israel, according to the report, recorded an increase of 137% in the first five months of 2021 compared to the same period in 2020, while the global figure stood at only 89%, Europe showed a 123% increase, the U.S. 91%, and in Asia a 69% increase.

And it keeps on coming

Israel's current success compared to the rest of the world is attributed to the fact that the coronavirus pandemic caught Israel in a perfect situation, with a large number of companies maturing in terms of technology and product, and being ready to hit the market.

Investors around the world applaud Israeli entrepreneurs for their adaptability and their ability to respond to changes quickly, which was proven, yet again, during the pandemic. Many companies have been able to quickly make the necessary adjustments to the new reality, and more importantly, convinced investors of that. Added to this is the fact that Israeli high-tech is considered to offer investors low valuations relative to the world and therefore a higher return potential.

The local tech boom isn't over yet. The market is still flooded with massive sums that are seeking a route for investment and the buzz surrounding Israeli companies is only intensifying. As long as Western stock exchanges maintain stability and display a preference for tech companies, massive sums will continue to make their way to Israeli companies in the growth stage and turn them into unicorns at the very least.

The ecosystem is ready

According to the data, the significant rise in investments focused on the more advanced stages, with most of the capital (64%) invested in rounds C or later. This is a trend that has also been reflected in previous years. Investors prefer to take less risk, so often they go for companies that have recorded success and impressive sales figures. Although the recent report does not touch on it specifically, a byproduct of this trend that brought some concern in the market, is a reduction in investments in younger companies. The report doesn't include data on Seed and early-stage rounds, but it is important to take into account in this context the increase in the magnitude of secondary rounds.
Verbit employees Photo: Amit Sha'al

Almost every company that raised a mega-round this year gave employees and founders the opportunity to liquidate their holdings. As a result, the market saw an unprecedented number of new millionaires, even in the absence of acquisitions, of which very few have been recorded so far this year.

It is important to note that a significant portion of the founders who pocket large sums of tens and even hundreds of millions, use their capital for their own investments in young companies. That essentially provides the answer for the early-stage funding problem from which the ecosystem is suffering. The report notes that most of this year's investments were directed at cybersecurity, fintech and companies developing enterprise solutions. The top three sub-sectors attracted an estimated $6.2 billion in investment and account for 60% of total investments so far this year.