Tech's most unique positions: From AI-created art curator to microbiome scientist
Israel's diverse and imaginative tech environment created rare opportunities for non-tech professionals. Animators, musicians and scientists find themselves in places they could have never imagined
Startups that work in different realms such as climate, gaming, or music need development workers with distinctive expertise, and often that set of skills is not technological. Thus, unique employment opportunities sometimes come along for people from diverse professionals or academic backgrounds such as animation, art, or research. Below are a few examples of these uncommon professions that exist in Israeli high-tech today.

Atmospheric science specialist

Dr. Yvonne Boose is an atmospheric science specialist at BreezoMeter, a startup that developed air pollution monitoring technology. Boose is responsible for the entire scientific side of climate data collecting focusing on air quality, pollination, and fires. After earning her Phd. in Switzerland followed by a period working for the German Space Agency she moved to Israel, searching for a career step where she could have an impact and meaning, and will combine fascinating academic research with real world results. Together with BreezoMeter's research team, Boose develops models for predicting air pollution, air pollination that causes allergies, and fire locations.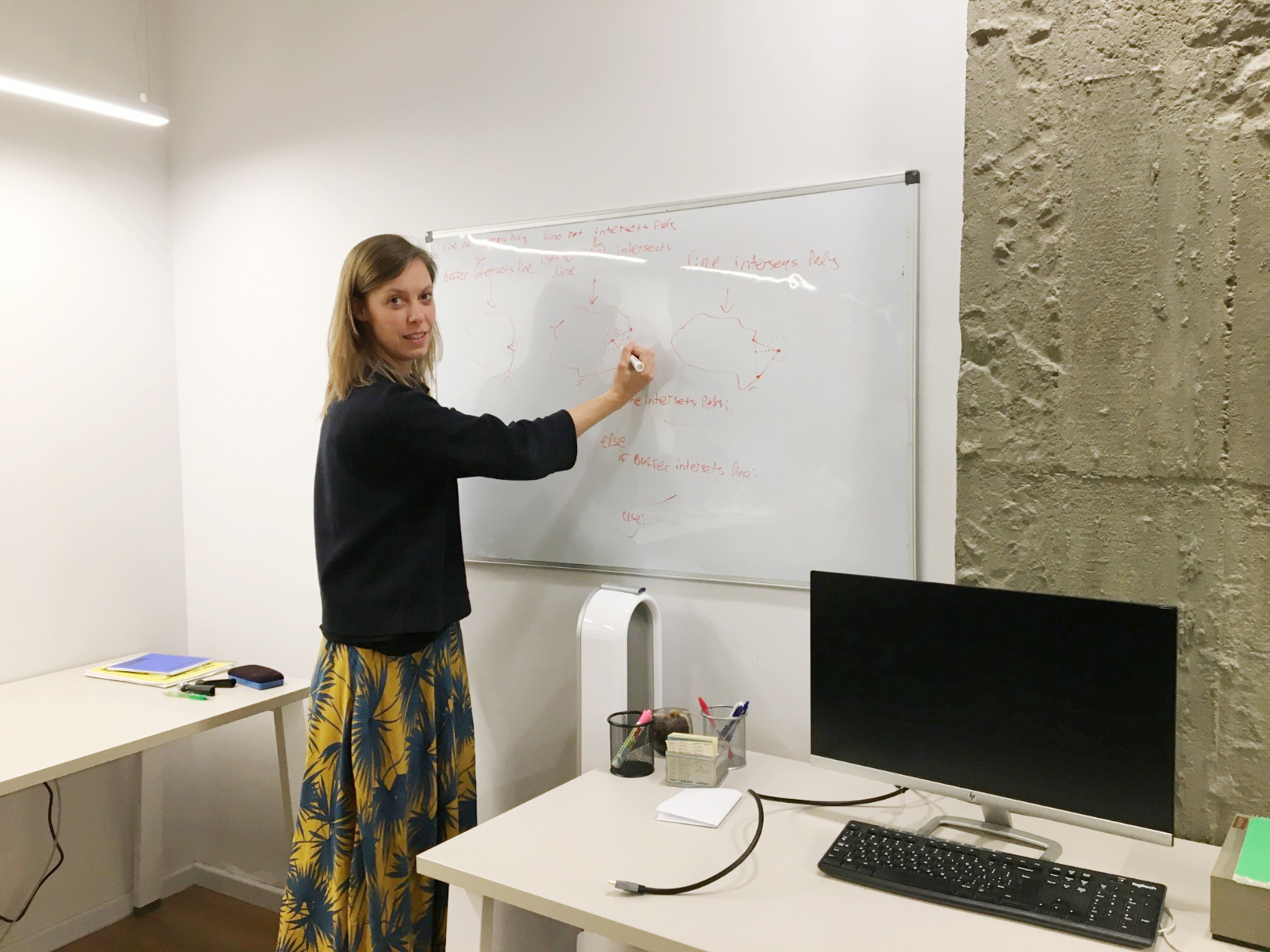 Dr. Yvonne Boose Photo: Roni Mendelson

"In our day-to-day work and research, we integrate and analyze information from a wide range of sources such as terrestrial measurement, satellites, regional and global models, and machine learning algorithms, for the purposes of real-time data accuracy and validation and future forecasts. Applying our research brings new insights on the changes of our planet and ultimately offers new information that can help keep people healthy," she says.

Space computing development engineer

"As a development engineer at Ramon.Space, I face challenges outside this world. In my work, I collaborate with local and international academics from a variety of fields related to space, from space radiation research to materials science to face the challenging outer space environment the company's products need to function in, "says Zeev Maister, a space computing development engineer and team leader at Ramon.Space, a company that develops technologies for space industries.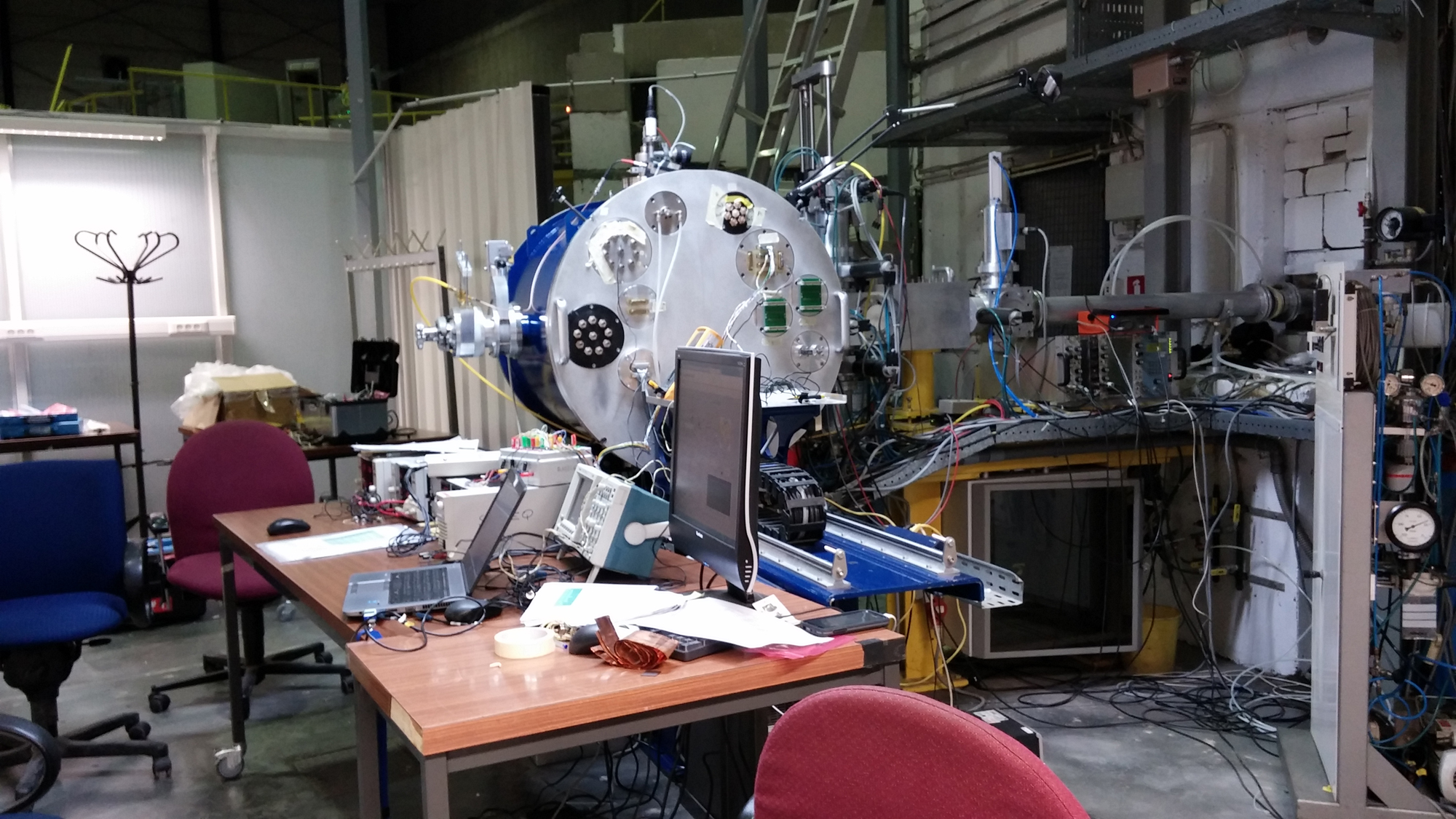 Raon.Space lab Photo: Ramon.Space

He describes a unique work environment as the components he builds have to withstand extreme environmental conditions in space. "I perform fascinating experiments using advanced particle accelerators all over the world to simulate the space environment. Other engineers and I use advanced simulation tools to evaluate the impact of the environment in space on the products, and we participate in discussion groups of researchers from around the world to learn and teach about the environment in space."

Musician

Oded Essner introduces himself as a musician at JoyTunes. He says he is a member of the 'piano tribe' in the company and within it, of the team responsible for retention. "We are not only musicians on the team. There is Ayalon, another musician, and there are other members of the team who come from various disciplines - development, data, product, design, and more."

Essner explains that some of his responsibilities are musical in nature. "The work includes things directly related to being a musician and music teacher, creating piano lessons, delivering live Facebook sessions, writing musical arrangements, writing music and exercises, but that's just part of the job," he said, emphasizing the importance of working as a team.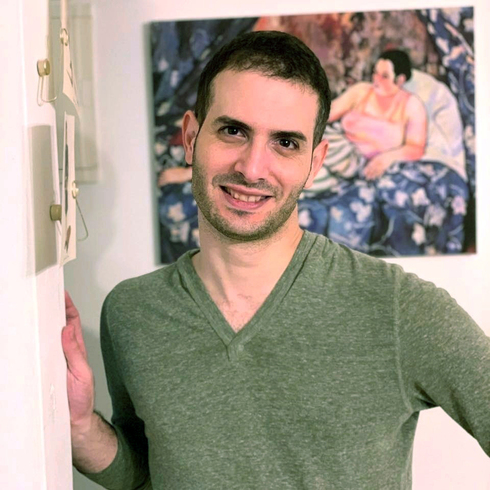 Oded Essner Photo: JoyTunes

"It is the communication between the members that drives most of the processes. Analyzing a lot of data helps us, as musicians, to better understand the difficulties and desires of our users, and build the tools to help them progress. The development team is also an integral part of creating the courses, and their ability to understand our musical needs is truly exceptional and critical to creating appropriate pedagogical tools. For our product people, we are the musical eyes, and together, with a great deal of trust, we succeed in creating a product that is an app but also an educational tool."

When describing his day-to-day work, Essner gives a long list of different tasks he could be doing. "Sometimes we have to produce courses, sometimes we just have to think together with the whole team about what next thing we need to do to give our students real value, sometimes we shoot tutorial videos, sometimes I produce sounds for the in-app animations. My academic training is generally in the field of the Hebrew language, but even there, in the humanities, there is a lot of practice with data and building a concept based on it."

AI-created art curator

Adi Avidani is the art curator of ART AI, the technology company behind the art gallery artaigallery.com, whose art was created by artificial intelligence. As an artist, sculptor, and avid technology enthusiast, Adi is the function that oversees the quality of the paintings created by the AI, and curates them.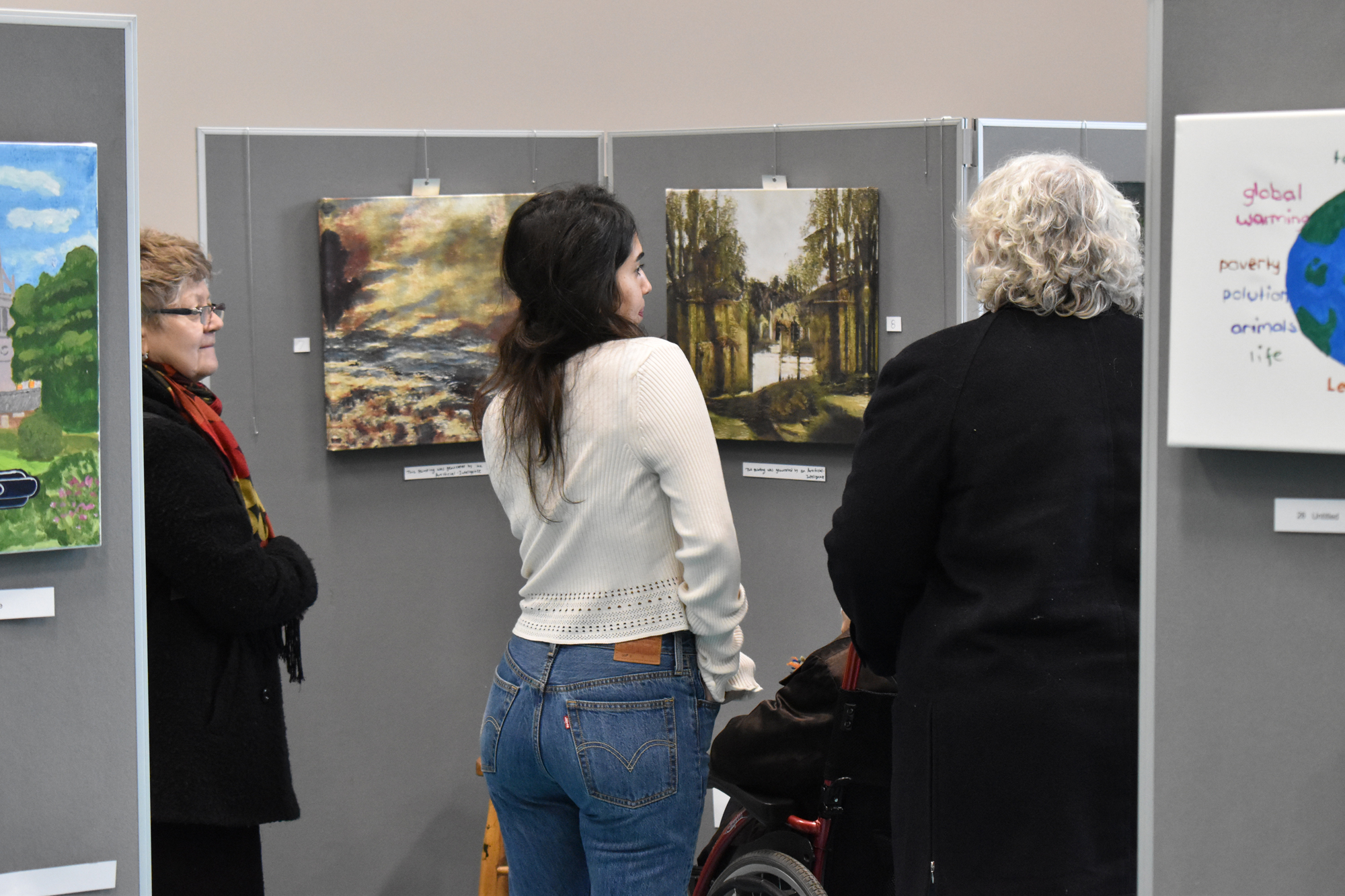 Adi Avidani Photo: ART AI

Apart from the artistic aspect, Avidani is also responsible for monitoring the products' processes. She is the human factor that connects the computerized art and people behind the algorithms. Avidani passes her input, aiming at improving future generations of paintings.

Gaming animator

Shahaf Vorman, who has been with social gaming company SciPlay for eight years, has a particularly fascinating role. He breathes life into the characters, backdrops, and various elements in a game, in fact, into everything that moves on screen.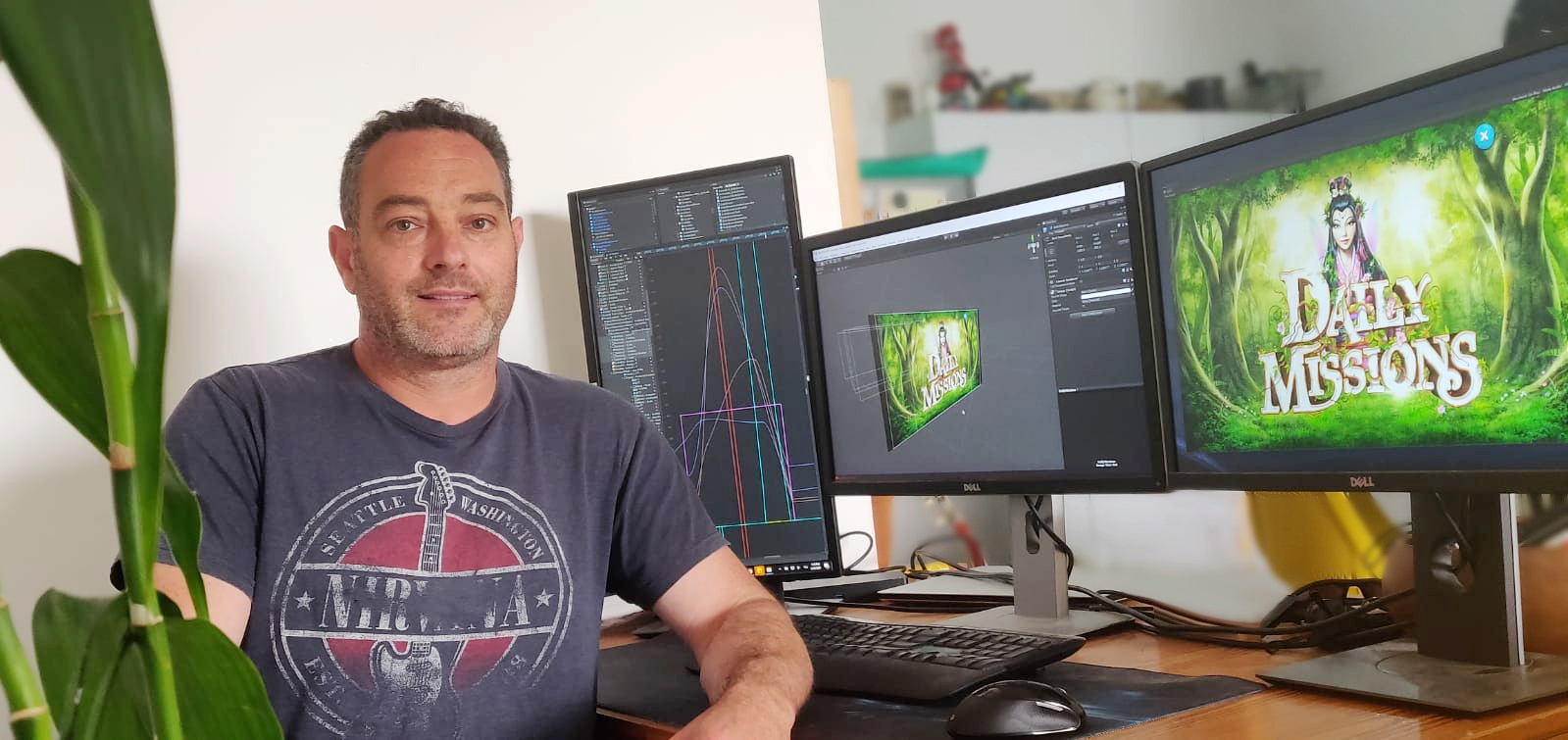 Shahaf Vorman Photo: SciPly

As an animator, Shahaf gets the ready-made designs which he edits and prepares to fit the animation he designed, and eventually, animates them. He creates smooth transitions between the various elements, draws the player's attention towards the desired object or location, and in many ways, he pours the joy into the gaming experience.

As an experienced animator, Shahaf makes sure to keep up with all the updates and upgrades in the software with which he works, taking into account the game plans.

Microbiome scientist

Dr. Yossi Cohen, a microbiome scientist at the startup company DayTwo, joined his workplace after earning his doctorate from the Hebrew University. "I heard talks within the scientific community about the research that brought this company to be, it sounded interesting because it touched on areas close to my research, as well as investigating the links between the microbiome, diseases, and nutrition, which are the most influential factors on the composition of bacterial populations in our bowel.
Dr. Yossi Cohen Photo: DayTwo

"In recent years, this triangular relationship has been established as a factor that has contributed greatly to the outbreak of a variety of diseases. I approached the company while I was writing my thesis even though I had not previously focused on the human bowel microbiome, I was hired and started working within the research team," Cohen says.

Cohen emphasized that while his main goal has been his research, his role has many "byproducts" that broaden his horizons. "During my Ph.D., I was exposed to a lot of research methods and a lot of computational methods and took them further into my day-to-day work. The aim of our main research is to develop additional products based on the microbiome and its connection to various diseases as well as continuous research support for the existing products used to balance blood sugar levels. As part of my role, I explain the deep science in which the company is involved to the company's investors and customers. "

Cohen also works with the company's laboratory and Prof. Eran Segal's laboratory at the Weizmann Institute to design clinical trials for the company. In addition, together with the data science team, they write code that is used internally for research and construction purposes of machine-based models.