Israel's first unicorn generation is becoming an unstoppable herd
monday.com's record-breaking IPO represents a shift in how Israeli companies are viewed and treated. Now, they need to prove they can manage the high expectations
monday.com's IPO symbolizes the new generation of Israeli technology companies. While veteran companies like Check Point, Nice, and even Wix spent many years to reach their current market capitalization levels, young companies launched their journey from a different position. And monday is the most recent example. The company, which developed a work operating system, began trading on the Nasdaq last Thursday and set a new Israeli record by being valued at $6.8 billion. However, that record is likely to be broken sooner rather than later.
monday.com managing team open Nasdaq trade following Thursday's IPO Photo: Nasdaq

In the coming weeks, final voting is expected among Special Purpose Acquisition Companies' (SPAC) shareholders which Israeli companies e-Toro and ironSource are set to merge with, at values ​​of $10 billion and $11 billion, respectively. Meanwhile, cyber company SentinelOne is in advanced stages of its preparations for an IPO, estimated to be valued at about $10 billion.

Although stock market pricing in general, and in tech in particular, has soared in recent years, the number of Israeli companies trading at billions of dollars cannot be ignored, as it reflects a profound change in Israeli high-tech. The recent IPOs of monday, Global-e, JFrog, Playtika, Fiverr, and Lemonade represent the Israeli ecosystem's new approach, having patience and restraint when managing large-scale operations. The patience and restraint are also possible thanks to the large sums of private money that are flowing into the ecosystem making it possible to avoid going public too soon.

In the past year, Israel's first generation of Israeli unicorns has turned into a herd of horses, no longer rare, but with a need to prove that they can gallop without stumbling. If in the early stages, most companies' main challenges were in technology, now they lay in management. Not only R&D management, but financial and marketing management. It does not matter how promising and eye-catching a company's technology is, institutional and private investors will not value it as the venture capital funds or private equity funds do. They will always expect consistent and sustained growth at a high double-digit rate, as well as meeting forecasts and a sensible unit economy that does not require spending two dollars on recruiting a customer that will buy products for a single dollar.

In the past, the perception was that Israelis are only good at development and do not know how to manage international marketing systems and make big financial moves. But that is exactly the expression of the profound change that is taking place now, with the new generation of entrepreneurs also being managers who strive to go far. "We went public because it is the right time, but as far as we are concerned, it is just the beginning and not the end. We want to be a big company," Roy Mann (42) and Eran Zinman (38), monday.com co-founders and co-CEOs, told Calcalist. Similar sentiments were expressed by the founders and executives of Global-E, which was valued at $3.5 billion in its IPO about a month ago, and the founders and executives of JFrog, whose valuation reached $4 billion at the end of 2020. Furthermore, Mann emphasized the fact he was issued a founder's stock, which gives him veto power in some scenarios, to ensure monday won't sell too early.

Executives hub

According to data collected by Crunchbase and British accounting firm SJD, and obtained by Calcalist, Israel has not only become a hub for unicorns, but also a provider of executives to the largest companies in the world. Moreover, Tel Aviv University and the Hebrew University of Jerusalem are the only academic institutions outside the U.S. appearing on the list of top 15 unicorn executives creators in the world. Stanford University is in first place, UCLA in second, and Harvard in third, Tel Aviv University ranked 13, and Hebrew University in 15th, above Oxford in 16. Furthermore, the data shows that Israel has 77 executives who work in private companies valued over $1 billion, which places the startup nation fifth in the world, only below the U.S., UK, China, and India.

The big winners

monday's successful IPO, which also included a 15% boost to its stock on the first day of trading, and another 6% rise on Friday, accurately reflects U.S. investors' awareness of Israel's pivotal role as a home to about 10% of the 700 unicorns in the world today. However, going forward, the burden of proof is on monday's management, which raised $574 million after issuing 3.7 million shares at $155 a share, above the $125-140 range originally set by the underwriters, led by Goldman Sachs and JPMorgan.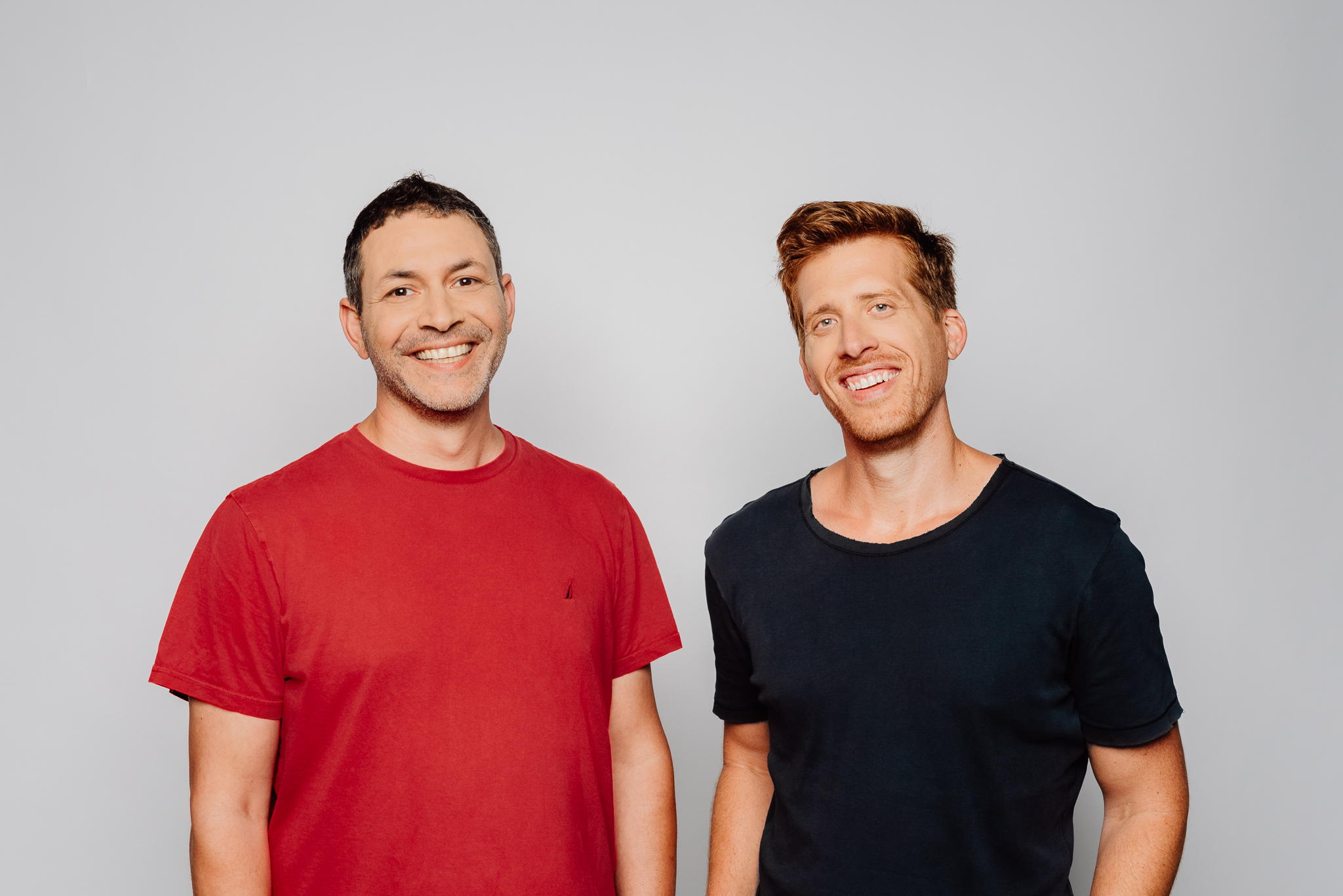 monday.com CEOs Roy Mann (left) and Eran Zinman Photo: Netanel Tobias

Thursday's offering generated impressive returns for monday's longtime shareholders. Mann has become a billionaire, while the value of Zinman's holdings is nearing half a billion dollars. Avishai Abrahami, one of the founders of Wix, where monday was born back in 2012, has about $300 million worth of shares. The biggest gainer, however, is Avi Eyal's Entree Capital, monday's first investor whose $13 million investment is now worth close to $1 billion (along with Eyal's direct holdings). The value of Insight Partners' shares, monday's largest shareholder, amounts to about $3 billion. Even U.S. software companies Salesforce and Zoom, which bought shares in a private placement in conjunction with an IPO for $132, are already 43% in the green.

To date, monday has shown rapid growth, more than doubling its revenue in both 2019 and 2020. In 2020, the company totaled $161.1 million in revenue, and in the first quarter of 2021 it already had $59 million in revenue. Similar to other SaaS (Software as a Service) companies, monday invests enormous resources into marketing and sales, an expense item that is greater than the company's revenue. In 2020, for example, it amounted to $191.3 million and in this year's first quarter to $63 million. monday has high expenses and is not yet generating cash, it recorded a 2020 loss of $152.2 million, after losing $91.6 million in 2019. This year's first quarter ended with a loss of $39 million. Although it is important to note that during the first quarter of 2021, monday significantly reduced its negative operations cash flow which shrank to $600,000, compared to $5.1 million in the corresponding quarter.

monday has 128,000 customers in various industries in 190 countries. The company defines its solution as a Work OS platform, meaning a kind of general operating system for all organizations and their employees that consists of modular parts. The system allows different departments in the organization to communicate with each other, facilitates project development and management processes, and is customizable. According to monday, it does not have a direct competitor that provides all its functions and it has actually invented a new category in the market that replaces excel sheets, emails, messenger and meetings.

monday has also been one of the companies to benefit from the transitions made due to the Covid-19 pandemic as its solution facilitates remote collaboration. However, Mann and Zinman insist that the Coronavirus only gave a boost to processes that started beforehand and will continue in the near future. "Corona has not changed our plans," they say. "Everyone says we got a huge boost as a result of working remotely, and it's true that we grew a lot, but it started beforehand. What we see is that Corona has strengthened trends that already existed and that will not change back. Even though Corona is largely behind us, we still used Zoom to conduct the IPO. It's good for both investors and companies that you don't have to fly as much."

The co-CEOs point out that to date all of monday's growth has been organic and it will be able to continue to grow rapidly without acquisitions in the short term. "It may happen down the road, but we do not have anything specific on the agenda right now." Like everyone else, to support growth, monday will also continue to pursue additional hirings and some of the IPO money will be used for that purpose. Today it employs 900 people, 550 of them in Israel.