Foodtech and agritech startup studio launched in Galilee
"Our goal is to see at least three startups that raise between $2-4 million every year," said Erel Margalit, Chairman of JVP, which is behind Startup City.Galil
A unique studio for startups in the Galilee in northern Israel, named Startup City.Galil, was launched on Wednesday by entrepreneur and investor, Chairman of the JVP Fund, Erel Margalit. The studio will operate in the fields of foodtech and agritech focusing on raising capital, angel investments, and building connections with local industries and potential customers.

Startup City.Galil is based on the creation of a customized program for building companies at different stages of growth, in order to enable them to benefit from accelerated business development, with direct access to investors from the business sector and the world of impact investment. In addition, the studio helps promote industrial pilots in collaboration with multinational companies as well as local industry, along with unique access to academia.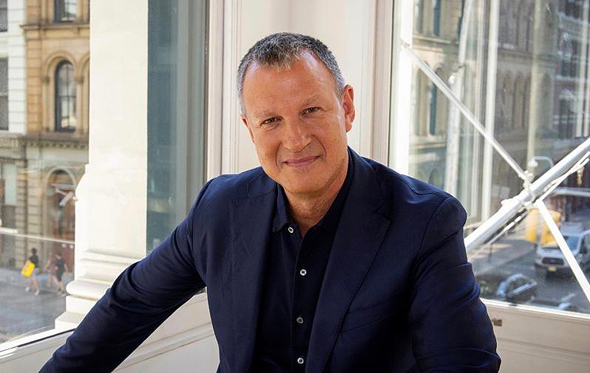 Erel Margalit. Photo: Shahar Ezran

"Startup City.Galil is focused on powering business growth, and will fill a hole in the market in the Galil region, in the field of fundraising through direct access to a variety of investors from Israel and around the world," said Margalit. "It will help the startups jump swiftly to the next stage in their growth and become companies generating quality employment opportunities in the Galil. Each year, our intention is to enable at least three startups to raise between $2 and $4 million. We are undertaking this thanks to the partnership we have created with the philanthropic bodies which are moving towards the impact investment model, alongside the partnerships we have built with the business sector, which built one of the best quality programs in Israel with us."

The program has generated a great deal of interest among various groups, including a number of philanthropic bodies such as the Rothschild Foundation, the ICA Foundation, and the French Keren Hayesod, to fund the program and allocate investment grants of up to $60,000 for venture growth potential from both academia and free enterprise. In addition, Startup City.Galil has formed a partnership with the Miguel Research Institute and the Tel Hai Academic College, which will provide members with a range of laboratory infrastructure, and dozens of researchers in the fields of environmental food and agriculture, in order to take advantage of the resources in the Galil region.

Unlike the accelerator track, which is based on group training in the format of fixed track dates, the Startup City.Galil model allows companies and ventures with high potential to raise investment, at any point in time, and build a customized program led by leading organizations in Israel in the field of setting up startups. These include consulting company Deloitte, global information technology corporation CISCO, the Galil Development Company, the legal firm of Fischer Behar Chen, patent firm Luzzatto & Luzzatto, Sher Consulting and Training, ProSolv Technologies, and more.

These prestigious names are joined by another dimension of resources that provide solutions for foodtech and agritech companies and give access to dozens of factories and industries to carry out productive pilots led by the Galil Development Company and the Kibbutz Industry Association. Joining Startup City.Galil will give companies from the Galil a comprehensive envelope of services, up to a value of approximately $40,000 per venture, and further potential investment of up to $60,000.

Senior members of the Israeli hi-tech industry took part in accompanying the projects as mentors, including Erel Margalit; Oren Sagi, CEO of CISCO Israel; Yair Laron, CEO of Deloitte Catalyst; Esther Luzzatto, CEO of Luzzatto & Luzzatto; Jonathan Berger, CEO of Strauss' incubator 'The Kitchen'; Daniela Talamantes, Global Director, Business at Grupo Bimbo; Gofna Liss-Rubin - Open Innovation Manager - Osem- Nestle; entrepreneur and inventor Prof. Oded Shoseyov; Batsheva Moshe, Head of Poalim Hi-Tech; Adv. Zohar Liss, Partner at Fischer Behar Chen; and more.

Startups can apply to join until the end of July, with those accepted into the program expected to be announced in early September.