Digital Transformation
"We are only on the ground floor of the 5G revolution"
Gil Rosen, CMO at Amdocs and GM at Amdocs:NEXT, said at the Calcalist Digital Transformation Conference that "5G was not launched to stream Netflix faster, it was launched because it is a significant technological leap forward"
"If we imagine the 5G revolution as a building then we are still only on the ground floor," said Gil Rosen, CMO at Amdocs and GM at Amdocs:NEXT, at the Calcalist Digital Transformation Conference.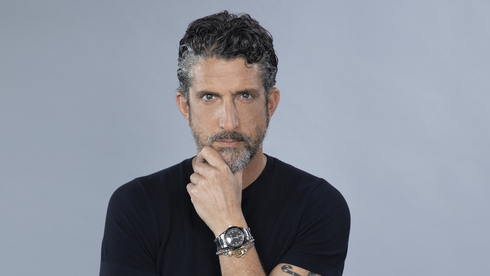 Gil Rosen, Amdocs' VP of Global Marketing

According to Rosen, the corona pandemic has caused a significant acceleration in digital transformation and one of the companies at the core of the change is Amdocs, which employs 30,000 people worldwide, a significant number of them in Israel. "What we've seen globally is a change that doesn't start with technology," Rosen said. "The leap of consciousness that was all over the world was a psychological-sociological one that brought all of humanity to hold on to technology in order to connect and exist, and it was possible to adopt services that until now had not been used, such as video calls. Video calls existed before but people did not use them on a daily basis. We at Amdocs had started working a day from home as part of employee welfare and thought that was complicated, but then suddenly a company of 30,000 people in 80 countries, had to work five days from home, and everything continued to function."

"We believe the leap in consciousness we experienced was real. We did a global survey in 30 countries and looked at what would be left after Covid. 30% of their workforce will continue to work from home for at least two days or more. It is a change that will affect neighborhoods and real estate, it will change how offices and homes are designed. It will allow for greater equality and will allow people in the periphery to connect to jobs that have not been accessible to them so far."

"At Amdocs, we have already started looking into how we recruit people and we will work in a hybrid model. We need the human touch, but we also understand that there is a new story we need to make possible. But thanks to 5G, the connected work environment we know, will be considered the stone age in the future. In five to ten years, video calls will be completely different from what we see today and I think it will also allow more openness towards hybrid work environments."

"Regarding the current 5G networks being launched - if we imagine a high-rise tower we are only on the ground floor. Technology that focuses on speed is not what the consumer needs today. 5G was not launched to stream Netflix faster, we can watch Netflix today and everything is fine. The technology was launched because it has a super significant technological leap forward in the network itself that enables the connection of more devices and at a higher quality level of network services."

"Think of the autonomous vehicle revolution, which, thanks to this technology, will make it possible to coordinate thousands of vehicles. The vehicles will call and receive information and send information - and it will be possible thanks to that technology. The world of education will also change completely."

"We are waiting for the launch of the full 5G networks. We need to implement a digital transformation in all the media companies as they still only talk about speed because this is their first step," Rosen concluded.