DataRails doubles in value, raises an additional $25 million in Series A extension
"The additional investment is a vote of confidence on the part of our investors," said CEO of the Israeli financial planning company, Didi Gurfinkel
DataRails, which develops a solution for financial planning and analysis for small and medium-sized companies, announced it raised an additional $25 million, doubling the company's valuation. The company's existing investors all participated, including Zeev Ventures, Vertex Ventures Israel, and Innovation Endeavors and joined by Vintage Investment Partners.
The $25 million investment supplements the $18.5 million DataRails raised in its initial Series A round, which was announced in April, amounting to $43.5 million in total. The company has raised a total of $55 million since its founding, including the current investment. The additional investment will support DataRails' continued rapid growth, with the company doubling its valuation and the number of its customers within four months.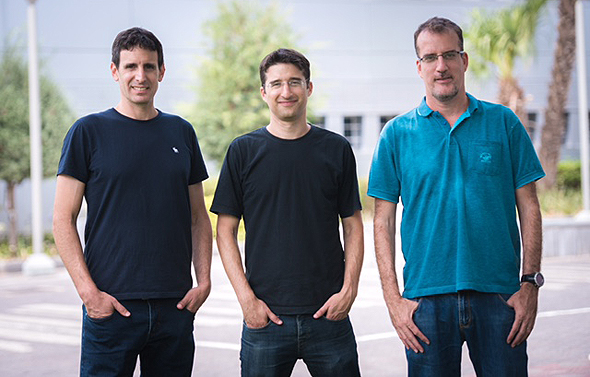 DataRails co-founders Didi Gurfinkel (Left), Eyal Cohen, and Oded Har-Tal. Photo: Idan Sabach

"Over the past year we were in a position to help many SMEs navigate the turbulent waters of financial reporting and show our value to our customers and investors, even as a pandemic and the resulting economic instability presented significant obstacles," said Didi Gurfinkel, Co-Founder & CEO at DataRails. "Our existing investors recognized the immense potential that DataRails has to offer, and this additional funding is a vote of confidence that will help to expand the reach of our FP&A solution throughout North America and the UK, as well bring in new recruits across to manage the rising demand."

According to Oren Zeev, founding partner at Zeev Ventures: "Businesses are constantly about to start, in the midst of, or have just finished a round of financial reporting—it's a never-ending cycle. But with DataRails, FP&A can be simple, streamlined, and effective, and that's a vision we'll back again and again."

DataRails was founded in 2015 by Didi Gurfinkel (CEO), Eyal Cohen (VP of Operations), and Oded Har-Tal (VP of Technology). The company employs 80 people, 50 of them in Israel. The company plans to recruit 50 more employees by the end of the year, 30 of them will be employed in Israel and the rest in offices in the U.S.