Firebolt raises $127 million Series B to boost cloud data warehouse innovation
Over the past six months, Firebolt has doubled its employee headcount to 100 with plans to double again over the next 12 months
Israeli cloud data warehouse startup Firebolt announced on Thursday a $127 million all-equity Series B funding round, bringing its total funding to $164 million. Dawn Capital and K5 Global joined as new investors, while all the investors from the previous round also participated, including Zeev Ventures, TLV Partners, Bessemer Venture Partners, and Angular Ventures. The company didn't reveal its valuation in this round, but it is believed that it has yet to reach unicorn status.

The company was founded in 2018 by Eldad Farkash (CEO) and Saar Bitner (COO). The two also worked together at business intelligence unicorn Sisense, of which Farkash was one of the co-founders. Since its $37 million Series A in December 2020, Firebolt has gained strong traction with data engineers and software developers seeking to turn their big data into fast interactive experiences for a broad range of applications, spanning from internal BI to customer-facing and operational data applications.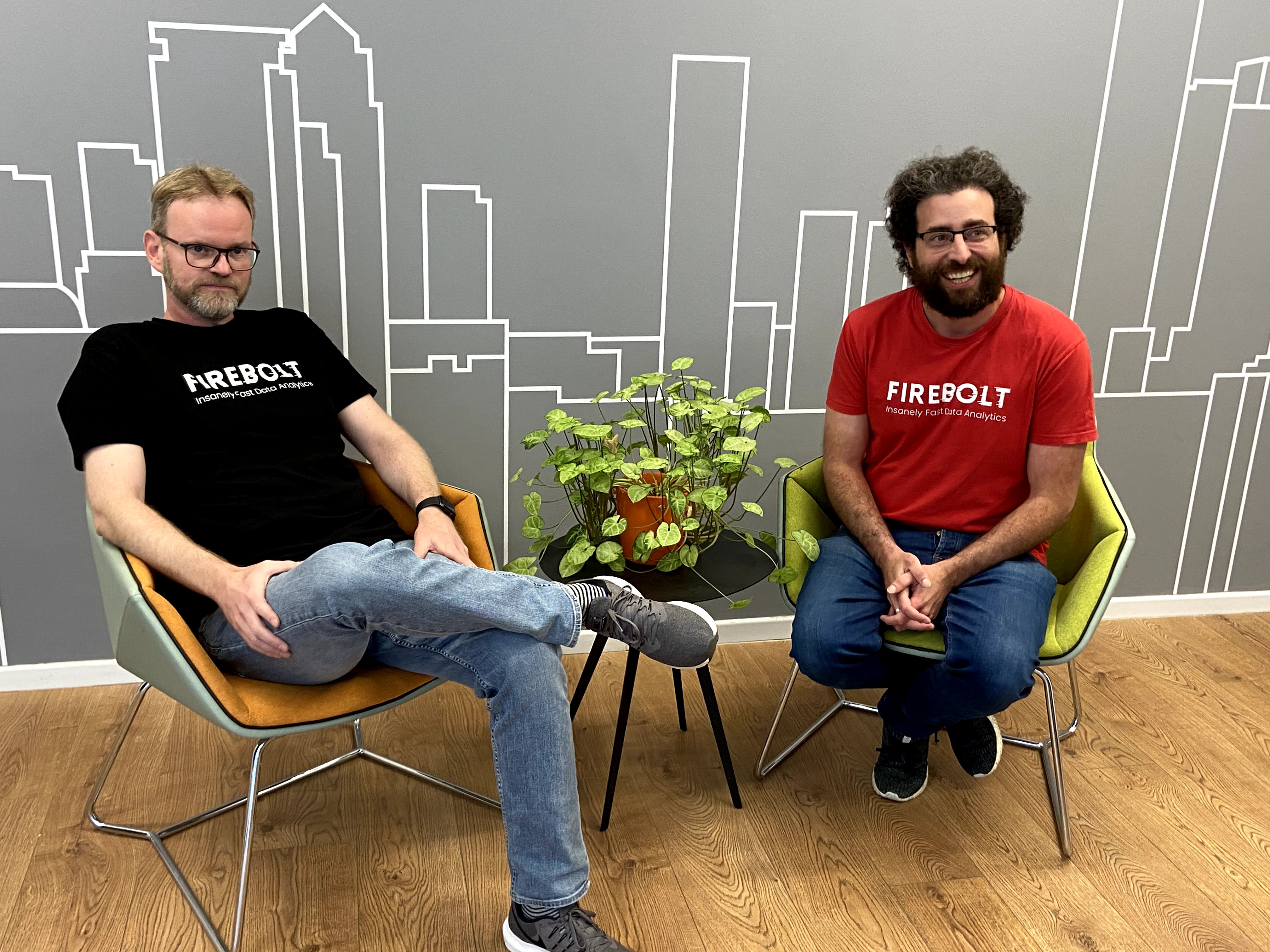 Firebolt co-founders Eldad Farkash (right) and Saar Bitner. Photo: Firebolt

Over the past six months, Firebolt has doubled its employee headcount to 100 with plans to double again over the next 12 months. In addition to the strong growth in the U.S., Firebolt added six global sites with Munich, Zurich, London, Dublin, Kiev, and Cluj joining its site in Tel Aviv. Firebolt has also recently added key new talent with Looker's founding team member Keenan Rice joining to lead U.S. operations as Firebolt GM to build its San Francisco HQ.

Firebolt's technology allows companies to analyze much larger volumes of data than previously possible. This dramatically improves the ROI of collecting data and enables a myriad of new data-driven use cases with real business impact.

"We have a very decentralized company," Farkash and Bitner told Calcalist. "Our product is aimed at engineers as we have developed a data warehouse that allows us to analyze a lot of data quickly.

"There are currently only four companies that can do what we do: Amazon, Google, Microsoft and Snowflake, but they have products that are at least 10 years old," added Farkash. "Firebolt takes something that doesn't work and makes it work well. With our help you can reduce work that once took a year to just one month. This isn't some technological upgrade, but a product that completely changes the way in which engineers work."