Tonkean raises $50 million Round B led by Accel
The Israeli startup, which is developing an operating system for business operations, also received investments from Zoom CEO Eric Yuan and former Google CEO Eric Schmidt
Israeli startup Tonkean, which is developing a no-code orchestration platform for business operations, announced on Thursday that it has raised $50 million in Series B funding, led by Accel.

Lightspeed Ventures, who led Tonkean's $24 million Series A round last year, is also participating along with previous investor Foundation Capital. This funding round also includes investments from several prominent tech leaders: Zoom CEO Eric Yuan, Atlassian co-CEO Scott Farquhar, former Google CEO Eric Schmidt, as well as executives from UiPath.

"We are like the Wix of the enterprise software world," Tonkean CEO Sagi Eliyahu told Calcalist. "With our help an organization can build its own internal tools without having to require a developer."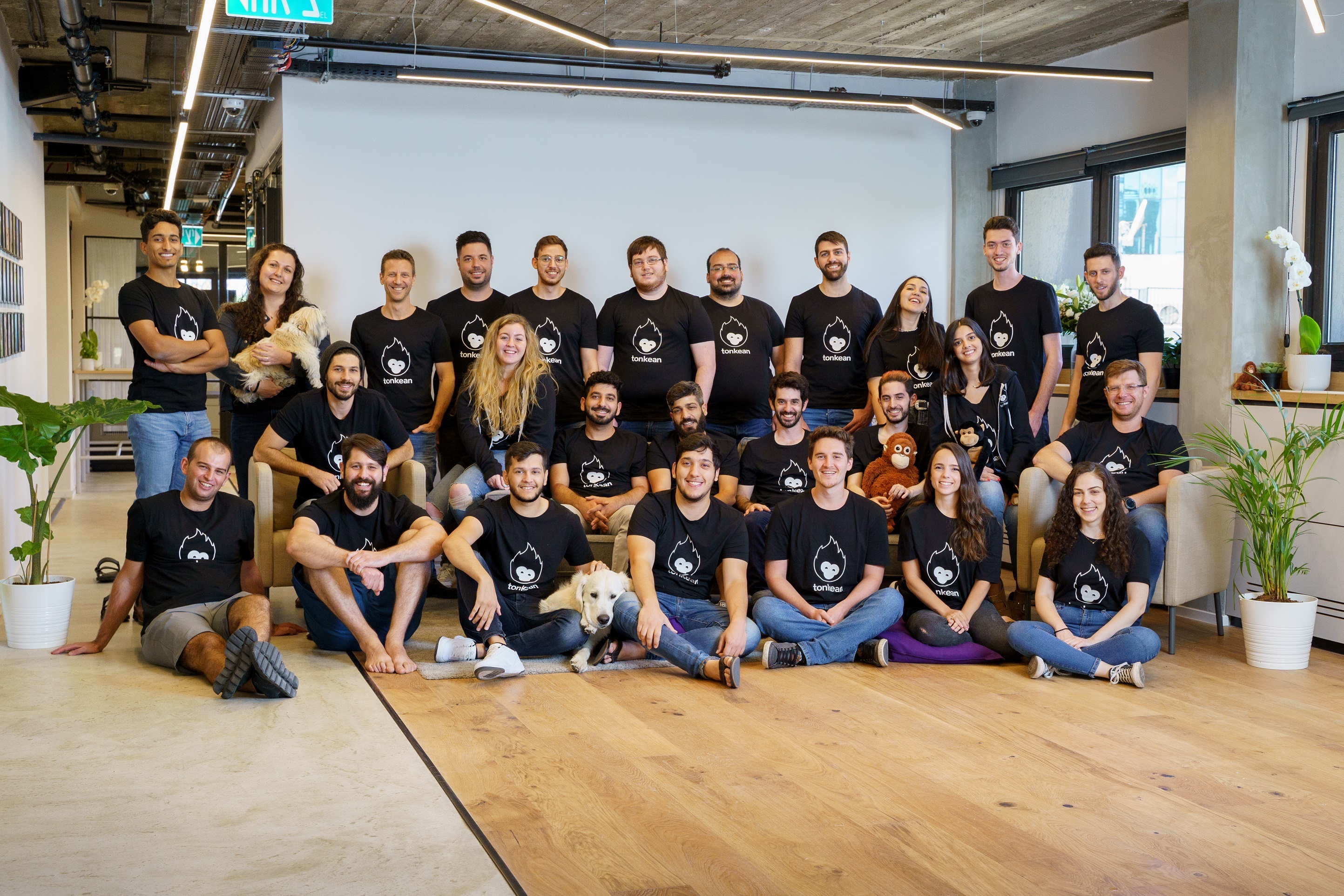 Tonkean team. Photo: Omer Friedman

Tonkean's platform allows business operations teams to compose their own business logic using reusable building blocks called "Enterprise Components". These components are pre-approved and controlled by IT, enabling key capabilities like interacting with existing systems, coordinating with people, or leveraging advanced technologies like NLP & OCR. Tonkean allows operations teams to safely create solutions that work on top of their current tools.

Tonkean, founded by Eliyahu and CTO Offir Talmor, has already tripled its headcount since the beginning of 2020, reaching 60 employees. With the support of this funding round, Tonkean will be hiring across departments, including for its go-to-market team based in the San Francisco Bay Area, and its engineering and product teams based in Tel Aviv.

"Since our seed round in 2019 we have experienced amazing growth and over the past year we have managed to grow our company and clients," added Eliyahu. "We grew our number of clients by 400%, including Fortune 1000 companies. Enterprises like Instacart, Grubhub, Crypto.com, EVERSANA, and others rely on Tonkean to optimize and align their operations across functions - including sales, marketing, customer support, legal, finance, and more."