What I Learned
Riding the ironSource dragon all the way to Wall Street
CEO of Clal Industries' ClalTech, one of ironSource's notable investors, tells Calcalist about the road that led to the biggest public offering ever by an Israeli company
In January 2015 I signed on behalf of ClalTech and Access on the biggest investment I had made until then - $25 million and I joined the company's board of directors as an observer. At the end of 2020, the company's CEO and CFO called me and asked that I lend a hand and join them in managing their public offering process. The company is named ironSource and today it begins its life as a public company through a SPAC merger and as the biggest public offering in Israel's history. These are some things I learned along the way:
1. Lose the tracksuit. "I'm in the country, come join me for a walk on the beach," is what a friend who lives in China wrote to me when he arrived in Israel for a visit. I was on the couch watching TV in my tracksuit while eating Bamba and the last thing I felt like doing was moving. The name of that man was Yuval Reisman and he had just set up an office in China for a company named ironSource and he told me that I must meet them as there is something special about them. Paraphrasing something Michael Jordan once said: an investor loses 100% of the deals he doesn't know about. The best chance to create opportunities is to turn off the TV and go out and meet interesting people.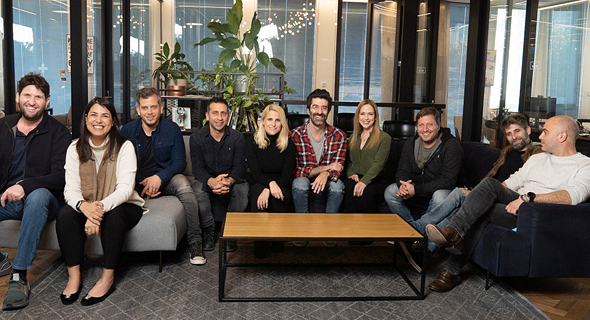 ironSource executives. Photo: Adam Primer
2. The biggest successes come from a (successful) gamble against the consensus. When assessing the investment we consulted with many investors and experts and most of them advised against investing. But our gut feeling was strong and was supported by comprehensive research I, and mostly my partner at ClalTech Tomer Babai, had done. The company's main business in 2014 was in a world that was going extinct and didn't justify its $600 million valuation. However, its budding growth in the mobile sector combined with the deep impression the entrepreneurs made on us was the basis for our gamble that this team will know how to build a significant business in the mobile world. If this was a consensus investment we would have likely not have been making a 10-times return on our investment. And probably, even though it is nice to toot our own horn, if we are to be honest, luck also played an important role.
3. Venture capital is a roller-coaster marathon. Our investment committee, which included Clal Industries CEO Avi Fischer, CEO of Access Industries Lincoln Benet, and also Len Blavatnik (our only investor), met Tomer Bar-Zeev and approved the investment (after breakfast with Tomer, Len even asked to increase the amount from $10 million to $25 million). Since this was the first big investment by ClalTech, it was clear that if something went wrong, yours truly would be on his way to realizing his dream of being a full-time author and not by choice.
It wasn't always easy. There were moments during these seven years in which I was convinced that I would have to fly to Minnesota to sell shampoo out of carts in malls in order to return the investment. Today, in 2021, every investment in tech seems to almost automatically succeed and entrepreneurs go to bed as millionaires and wake up as billionaires. But the truth is that this is a very long and scary road - a rollercoaster marathon in an amusement park without any rules. Shit happens. Therefore the basis of the gamble must be on the team and mainly on amazing, flexible, and tough entrepreneurs who will know how to guide the ship in storms as well. This leads us to the next point.
4. The ability to reinvent yourself is an entrepreneur's superpower. ironSource rose from a combination of several companies and succeeded in retaining most of its entrepreneurs active - each in their own way - until this day. The combination of several companies allows ironSource to reinvent itself time and again. When I asked Tomer on a roof in Lilienblum Street in Tel Aviv what the biggest risk was to the company, he pointed at a bloke with sunglasses and a shirt that was too short and said: if something happens to him, the money is lost. It was one of the Milrad brothers.
The brothers, Itay, Roi, and Eyal, are three geniuses who founded the company with Tomer. Omer Kaplan and Arnon Harish (who currently manage the company's two main activity sectors) and legendary COO Tamir Carmi joined them together with Netanel Shadmi following several mergers. They changed roles, tried and failed, and then tried again until they succeeded. When we invested in the company, the mobile business was still in its infancy and was bleeding money. Today it is the company's main source of business and generates hundreds of millions of dollars and profits of well over $100 million. ironSource Aura, the company's activity with mobile operators, didn't exist when we invested and was no more than an idea. Today it is a huge, growing, and extremely profitable business. This group of entrepreneurs crashed against walls but was tough enough to not give up on the one hand, and flexible enough, on the other hand, to know when it needs to change direction.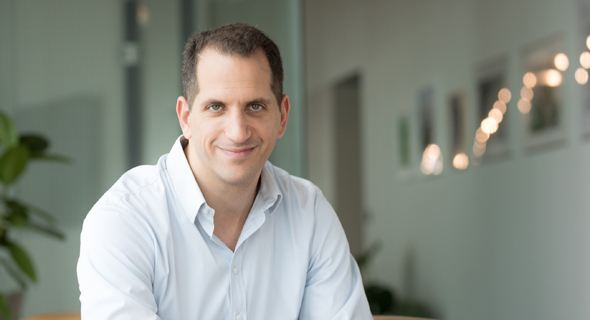 ClalTech CEO Daniel Shinar. Photo: Courtesy

5. The importance of Meaningful Fun. During the 1990s there was a saying: "work hard play hard". In ironSource, they call it "Meaningful Fun". The attitude of Tomer, Tamir, and the group is that even the difficult and complex tasks can be accomplished in a fun manner and with music (real and philosophical) in the background. And it works.

6. SPACs are not a game. At the end of 2020 and the beginning of 2021, there was a sense that it was easy to go public via a merger with a SPAC (special purpose acquisition company). Valuations were sky-high and it seemed like easy money was flowing in the streets like gold in California 200 years ago. But pretty quickly it became clear that there are no free meals. Companies that aren't suited to go public will struggle to complete the process. When Tomer and Asi asked me to join them and manage the public offering - it was a regular offering process - an IPO that was almost complete. We ultimately chose to change course to a SPAC, despite the challenges, because we knew that behind it was one of the best funds in the world and its managing partner (Orlando Bravo) led the move and even joined the company's board of directors. The process is long, complex, and innovative, with the bankers, lawyers, accountants and advisors, all learning on the go. The professional staff at ironSource, led by CFO Assaf Ben Ami and General Counsel Dalia Litay, worked non-stop for many months in order to reach the goals, and it wasn't easy for them either. I'd recommend to any companies that think that a SPAC is an easy way to go public to think again.

7. In a sea of unicorns - be a dragon. Our portfolio at ClalTech includes seven unicorns and one dragon. Tech companies that have reached a valuation of over $1 billion were once wondrous and rare animals which is why they earned the nickname of a unicorn. Meanwhile, there are more and more of these companies, but ironSource is different as it is also profitable, thus earning the status of a 'Dragon' company. The ability to build a business that not only grows fast, but also makes a profit, and therefore can survive on its own power and doesn't require raising funds in order to live, is truly rare. Let's face it, whose back would you rather ride, a unicorn or a dragon?

Daniel Shinar is the CEO of Clal Industries' ClalTech