MDI Health announces $6 million seed round, launches personalized AI medication platform
Recent clinical trials at Hadassah University Hospital in Israel showed that the Israeli startup's AI platform presented up to 40% more life-saving patient insights than the clinical pharmacists had identified
MDI Health announced on Tuesday the launch of its end-to-end AI platform for personalized medication, while also revealing that it has completed a $6 million seed round. MDI Health is aiming to solve the fourth-largest cause of world deaths, 'medication-related problems'. The company also announced the first results of live clinical trials in Israel, and the launch of new pilots in the U.S. with one of the top three largest health insurers and top five largest health systems in the country.

The seed round was led by Hanaco Ventures, with participation from existing investor fresh.fund, bringing the company's total funding to date to $7 million.

With patients taking seven types of medication or more, 82% are at risk of an adverse drug-event. Therefore, it is no surprise that in the U.S. alone there are 275,689 preventable deaths a year due to the negative impact of taking multiple medications. Comprehensive medication reviews (CMRs) undertaken by clinicians are effective in reducing these drug-related events, but the harsh reality is that most patients do not receive CMRs because it is still a manual process taking hours per patient.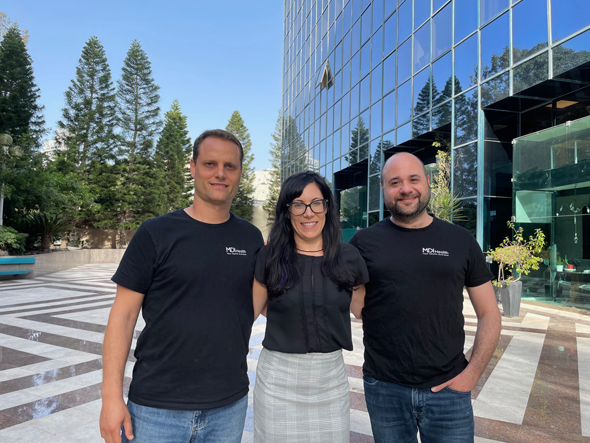 MDI Health co-founders. Photo: MDI Health

MDI's personalized AI technology not only automates CMRs so clinicians can complete them in minutes instead of hours, but also enables them to make informed decisions on prescriptions based on multi-drug interactions, individual medical history, lifestyle, and other key patient-specific factors. As tested recently in clinical trials at Hadassah University Hospital in Israel, MDI Health's AI platform presented up to 40% more life-saving patient insights than the clinical pharmacists had identified.

"As a drug safety export, I've been trying for decades to better manage patient risk, especially when it comes to patients taking multiple medications," said Dr. Dorit Nahlieli, Co-founder and CSO of MDI Healthcare. "It is a tragedy that so many people die each year when we know CMRs are an effective solution, yet clinicians like me don't have the tools to automate such a time-consuming process and customize patient's prescriptions with the quality they deserve."

Avishai Ben-Tovim, CEO and Co-Founder of MDI Health, added: "We believe this is a watershed moment in the democratization of healthcare in the U.S., making high-quality personalized medication treatment accessible to all. Consider us an AI clinical pharmacist, empowering clinicians to be able to perform more medication reviews while maintaining the highest standards. We give clinicians all the tools they need to find the best balance between efficacy of the treatment and risks of the medications for each patient individually, at mass-scale."

Pasha Romanovski, Co-Founding Partner of Hanaco Ventures, noted, "MDI Health is on an essential mission to democratize healthcare services and enable healthcare providers to save the lives of millions through its end-to-end platform. Following the results from the clinical trial with Hadassah Medical Center, we are excited to support this extremely talented team on its venture."