FinTech 2021
"Regulators will have to give fintech companies incentives, otherwise, they won't operate in Israel"
Team8 Fintech Managing Partner Rakefet Russak Aminoach discussed why fintech companies do not enter the local market at Calcalist's FinTech 2021 Conference
"Fintech is a much more complex ecosystem than that of cyber and data. Companies are required to understand the regulation and actors, and it also has a lot of barriers. Given the situation, entering the market is complex and expensive so it is hard to expect a small fintech company with limited resources to choose the Israeli market because it is very small. The local size disadvantage is very significant, so regulators will have to give companies incentives to run pilots without regulatory processes in order to overcome it. It just will not happen on its own, someone will have to help it happen, otherwise, fintech companies won't operate in Israel,"
said Rakefet Russak Aminoach, Team8 Fintech Managing Partner and the former Bank Leumi CEO, in a conversation with Calcalist reporter Irit Avisar at the FinTech 2021 conference Tuesday.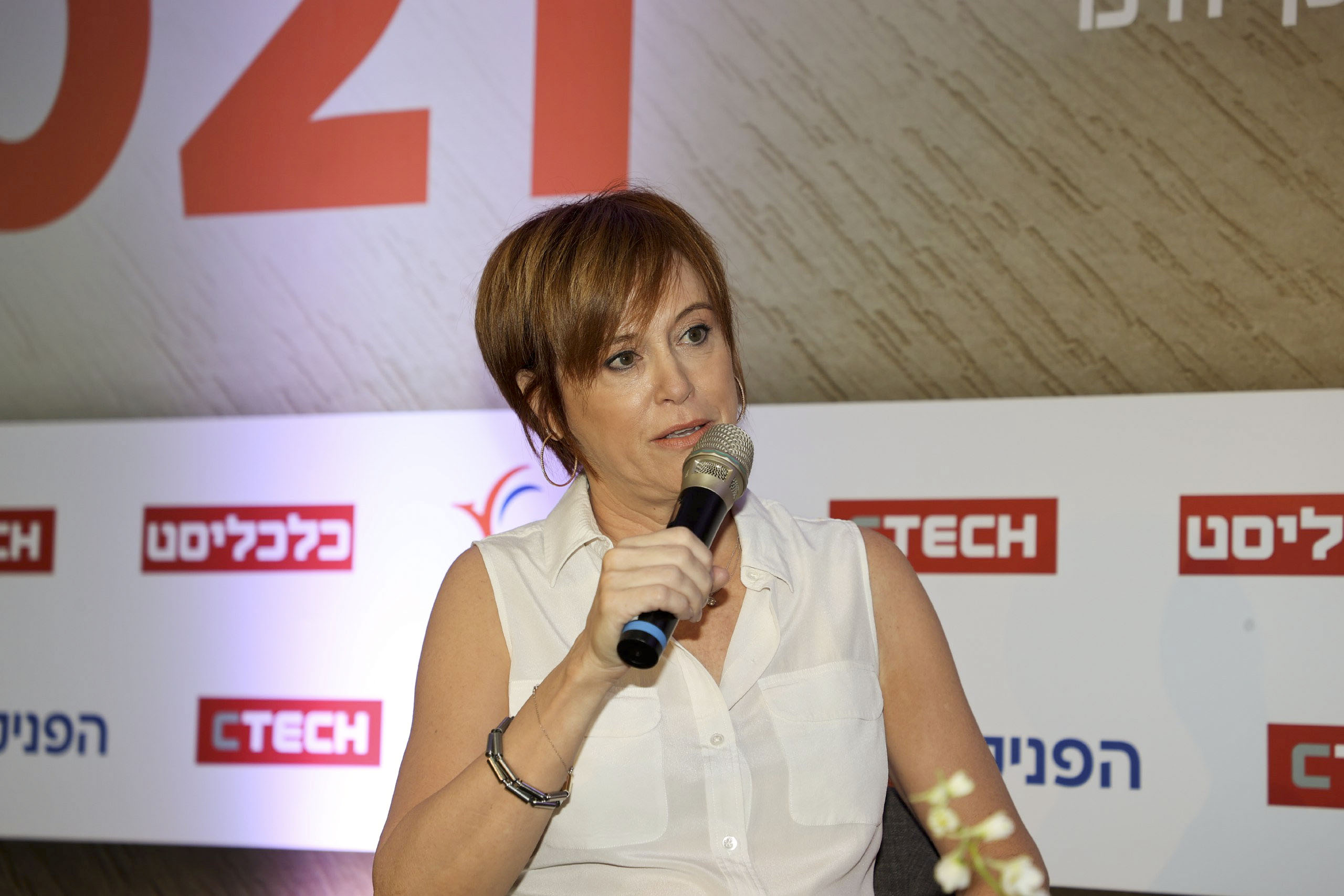 Team8 Fintech Managing Partner Rakefet Russak Aminoach Photo: Yariv Katz

According to Russak Aminoach, customers are moving very slowly in the financial world, sticking with traditional institutions. "The powershift in the financial field is very slow. So what we see is that the big actors have the most customers and revenue, even though their service and product are falling behind, even if they have tried and adapted. On the other hand, we see fintech companies with advanced products or services, having a small number of customers. That is why fintech companies cooperate with traditional entities, servicing the customers where they are. In addition, there is also a new group of fintech actors, companies that are not financial, but realized that whoever has customers, has power, companies like Uber or Shopify, who also collaborate with fintech companies."

Although many are becoming fintech actors, Russak Aminoach does not see a bubble in the field. "Recently, there has been a lot of money in high-tech, as well as in the capital markets. We are seeing a period in which excess money creates very high values. It's not just fintech or just high-tech and not just Israel. Although the amount of Israeli unicorns since 2020 is more than 10% of the global amount, and we are talking about huge hype, what we see here is first and foremost the maturation of the high-tech industry in Israel. There are many more entrepreneurs here, for some of them it is not the first time and not the second time, but it is wider than Israel and fintech. I believe these worlds have waves, they are never at the same height but I would not call it a bubble. There are times when everything is high and then there is a correction. I think there will be a correction," she said.

Regarding the matter of recruitment of high-tech workers in Israel, Russak Aminoach said that it is impossible not to feel the talent squeeze, but that this is the magic of startups, so it is good that the talent is courted. "One of Team8's great advantages is that we have great access to talent coming out of elite units in the military. 60% of our people are from these units, and 70% of the recruitments come through friend referrals. We have 600 people who refer the people they know, so it's easier. Sure there is competition for people and salaries go up, but I never believed that the first reason a person chooses a position is the salary. In high-tech, equity is more significant than salary, because it is a much more meaningful part. Many of these kids don't really come every morning and kill themselves for their startup because of salary, there is something that needs to attract them, either what the startup is building, or their role is very interesting. There needs to be a very high quality package, and they consider it all."