Exclusive
Orca Security raising $150 million from Singapore's Temasek
Shareholders and investors in the Israeli cybersecurity company are headed for a hefty payday, with Orca in the midst of raising funds at a $1.75 billion valuation, just three months after its $210 million Series C
Israeli cybersecurity company Orca Security, founded by former Check Point employees, has raised $150 million from Singapore's government holding company Temasek Holdings, Calcalist has learned.

The investment by Temasek is part of a funding round the company is currently in the midst of completing at a valuation of $1.75 billion, a 50% increase from its valuation in its Series C round in which it raised $210 million just three months ago. According to estimates, Orca is set to raise hundreds of millions and complete the round over the coming months. Most of the funds from this round will be used to acquire stakes from shareholders and investors, with only a small part of the funds to make their way into the company's account. Temasek's investment will take the total funds raised by Orca since its founding to over $500 million, with $415 million being raised in less than a year.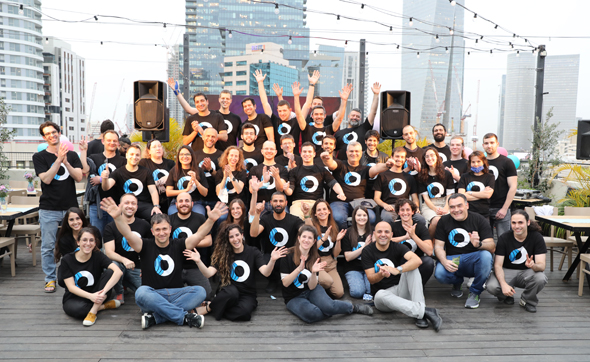 Orca Security employees. Photo: Orca Security

Orca has received plenty of demand for investment since completing its last round. However, considering the short period of time since its most recent round, the founders weren't interested in diluting their holdings any further, but instead offered company employees and the first investor in Orca and its largest shareholder YL Ventures, to sell part of their shares in order to enable strong investors to be part of the company. Orca had recently rejected offers to invest in the company at double its latest valuation due to a lack of faith in the investors making the offers. The addition of Temasek, however, is expected to attract other potential strategic partners to consider an investment in the company.

As part of the deal with Temasek, Orca, which was founded just two-and-a-half years ago, will allow employees who have been at the company for over a year to sell part of their holdings. According to estimates, this will allow several dozen employees to sell shares. The company currently employs 150 people.

YL Ventures, which is the company's first investor and biggest shareholder, will sell part of its holdings, but will still remain its biggest shareholder.

Orca raised a $210 million Series C at a $1.2 billion valuation this past March. The round was led by Alphabet's independent growth fund CapitalG and Redpoint Ventures. Existing investors GGV Capital, ICONIQ Growth, and Silicon Valley CISO Investment, which is made up of 50 angel investors from the cybersecurity sector, also participated in the round.

Orca's technology is unique in that it doesn't require the support of software agents which in a vast majority of cases aren't properly integrated into organizations. The system achieves full and fast coverage within minutes as none of its code is active within the organization's cloud, unlike other solutions in the market that require several weeks to achieve full coverage. In addition, the system doesn't create overloads as it prioritizes and filters through thousands of different security notifications and highlights the crucial ones while providing insights on how to address them.

While competing cloud security solutions were built for on-prem environments, Orca Security was born in the cloud, for the cloud. Orca treats each customer's cloud estate as an interconnected web of assets, prioritizing risk based on the underlying security issue combined with environmental context, including its accessibility and potential damage to the business. This context also helps to reduce thousands of security alerts to the critical few that matter, along with their precise path to remediation.

Orca Security was founded in 2019 by Avi Shua (CEO), Gil Geron (CPO), senior architects Matan Ben Gur, and Liran Antebi, senior software engineers Hadas Amitay, Wagde Zabit, Shay Filosof, and Eti Spiegel-Khobra (success manager), all of whom are former employees of Check Point.

Temasek, founded in 1974, has over $300 billion in assets under management. Its investments span a multitude of domains, including financial services, real estate, telecommunication, transportation, energy, and agriculture. In 2019, the company reported revenues of $85 billion, up 7% from 2018. Temasek acquired Israeli micro-irrigation company Rivulis last year and also previously purchased Israeli cyber consulting company Sygnia and invested in Snyk.

Orca said in response to the story: "We refuse to address rumors."