The New Tech Millionaires
The real cost of the new tech millionaires
"The gaps are widening, and the rest of the workers are being left behind, unable to keep up with the increasing prices, unable to keep pace with their friends in hi-tech," writes Galit Hemi
230 new Israeli millionaires are being born these days in a single company, ironSource, following its public offering at an $11 billion valuation. Transmit Security is also making people rich after recently raising $534 million that will mostly go to its management and employees. Since the start of the year, more than 20 unicorns have been born in Israel, taking their total number to over 60, and in each of these companies, there are employees who got rich overnight, and most of them are young (in their 30s and even 20s). All in all, this adds up to thousands, if not tens of thousands, of people, depending on how you define rich.

Where is the money going? First of all, towards apartments, hence the surge in prices over recent months. And also towards new cars, packed restaurants, and countless other products and services. This is good, the money is flowing, quite a few sectors are recovering from the crisis, new workplaces are being created, and hi-tech is increasing productivity and revenue from taxes. There is also somewhat of a change in the distribution of wealth that is reaching more people, seeping from those who invest in VC funds to the pockets of the employees in which the funds invest.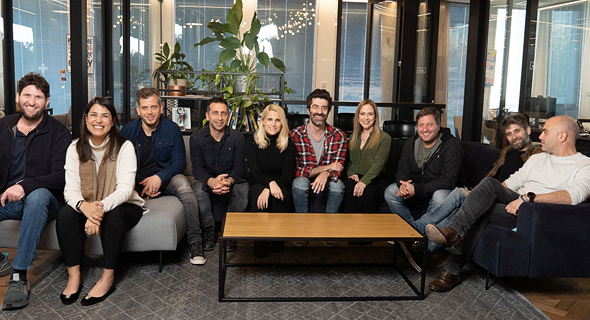 ironSource management team. Photo: Adam Primer

But there are also some less positive elements to this development. This big and fast money is destabilizing the already sensitive real estate market and is leading to an increase in other sectors as well. The gaps are widening, and the rest of the workers - the vast majority of which are also extremely talented, experienced and learned - are being left behind, unable to keep up with the increasing prices, unable to keep pace with their friends in hi-tech, discovering that more and more products and entertainment options are no longer available to them. Their chances of buying their own apartment have plummeted, and even their possibilities to take a holiday have decreased. The real cost of ironSource isn't, for example, $11 billion, but a social price the damages of which need to be minimized. This is the responsibility of the country, but also of the companies and even the newly rich.