Israeli startup SecuredTouch acquired by Ping Identity
"Ping has a commitment to invest in Israeli talent. The acquisition of SecuredTouch is a significant landmark in our efforts to expand our development activity in Israel," said Shmulik Benshemen, Ping Identity GM
Israeli startup SecuredTouch, which has developed a platform for bot attack prevention, identity risk, and fraud intelligence, has been acquired by Ping Identity. The financial details of the deal were not disclosed.

SecuredTouch is the second Israeli company to be acquired by Ping, which also bought Accells in 2014. SecuredTouch employees will join Ping's R&D center in Israel, with Ping also aiming to recruit more employees in the country, as well as considering additional acquisitions.

"Ping has a commitment to invest in Israeli talent," said Shmulik Benshemen, Ping Identity GM. "The acquisition of SecuredTouch is a significant landmark in our efforts to expand our development activity in Israel, and this is just the first step. We are planning to recruit dozens of additional employees that will take part in Ping's effort to provide complex solutions at the world's biggest companies and are even looking into making additional acquisitions of companies."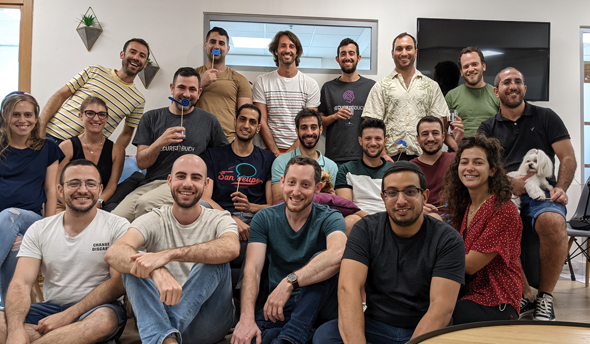 SecuredTouch team. Photo: SecuredTouch

Founded in 2015, by Yair Finzi and Ran Shulkind, SecuredTouch provides customers the ability to reduce fraud losses, catch risky behavior on critical digital assets, and increase security all while improving user experience.

"Identity isn't just about knowing who customers are, it's about knowing when someone is pretending to be a customer. As companies undergo massive digital transformation initiatives, the need for seamless, frictionless, and secure identity solutions to confidently understand both those situations is imperative," said Andre Durand, founder and CEO of Ping Identity. "The acquisition of SecuredTouch accelerates our vision for cloud delivered intelligent identity solutions that combat malicious behavior such as bots, emulators, and account takeover."