NanoVation receives $5.9 million from European Innovation Council Fund for its respiratory monitoring device
It is the first Israeli company to receive both a grant and equity funding from the EIC
The European Innovation Council (EIC) Fund has invested €5 million ($5.9 million) in NanoVation, an Israeli medical startup that is developing respiratory monitoring technology to remotely track patients' breathing and lung functions. The investment is part of the strategy belonging to the EIC which helps identify and support startups and small companies that are scaling up technologies considered 'game-changing'.

"We are grateful and honored by the privilege of being the first Israeli company on such an exclusive list of companies, receiving both a grant and equity financing from the EIC," said Dr. Gregory Shuster, CEO and co-founder of NanoVation. "This is an additional endorsement of NanoVation and a vote of confidence in our team, in the novel technology we are developing, and in the significance of the problem we are addressing. We aim to keep the momentum going and are even considering increasing the latest funding round, to assure effective market penetration and growth prospects."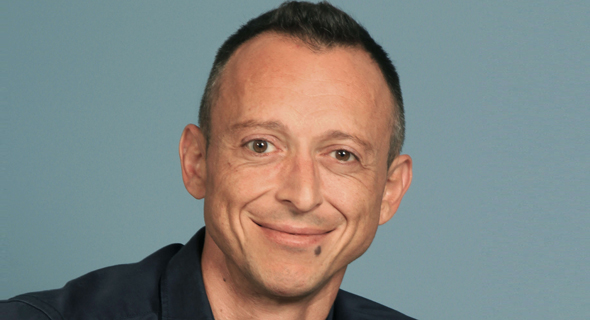 Dr. Gregory Shuster, CEO and founder of NanoVation. Photo: Osnat Krasnansky

The company is developing a respiratory monitor called the SenseGuard, which is based on proprietary nano-sensor technology to help with continuous monitoring of patients' breathing. It is intended for remote monitoring and the management of various respiratory conditions and chronic diseases. As well as tracking the health of patients, it can also reduce patients' length of stay at hospitals by providing data to support the decisions of healthcare professionals. SenseGuard has already received its CE Marking.

"NanoVation is a great example of how the EIC Fund is targeting the best innovators across Europe and associated countries," added José Fernando Figueiredo, member of the EIC Fund Investment Committee. "This equity financing will support NanoVation to successfully scale up its breakthrough technology SenseGuard, an innovative solution for monitoring of patients with respiratory diseases, including COPD, based on a unique nanosensor-based technology, that aims at improving patients' quality of life and treatment as well as reducing health care systems costs."

NanoVation was founded in 2014 as a spin-off from the Technion, Israel Institute of Technology, by Dr. Shuster (CEO), Nadav Bachar (CTO), and Hossam Haick (CSO). Last year, it received €2.5 million ($2.9 million) from the European Union's Horizon 2020 EIC Accelerator program, making it the first Israeli company to receive both a grant and equity funding from the EIC.

The EIC was founded in June 2020 and was designed to make investments between €500,000 and €15 million ($592,000 and $17.7 million) in European high-impact and deep tech startups and scale-ups.