Israel's Ministry of Finance promotes a bill to encourage local fintech activity
According to the legislation, fintech companies that will test their services locally will receive regulatory relief
The Ministerial Committee for Legislatioמ approved Sunday the continuation of two bills aimed at increasing competition in the financial sector, which were approved in the first reading by the previous parliament.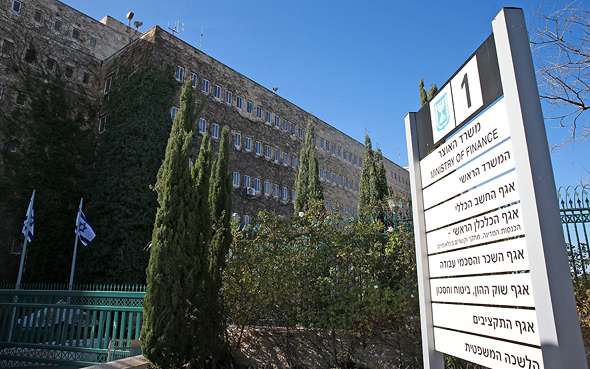 Israel's Ministry of Finance Photo: Orel Cohen

The first proposal will lead to the establishment of a kind of "Regulatory Sandbox", intended mainly for fintech companies. As part of the program, the regulators will be able to give these companies and institutes some leeway so that they can test their products in Israel.

Israel is considered a fintech powerhouse, however, most local fintech companies prefer to operate abroad. One of the reasons for this is that the companies prefer to adjust to regulatory requirements in larger markets, such as the U.S., than the Israeli market. The result is that Israel is becoming an exporter of fintech companies, and customers in Israel do not benefit from the local innovation.

Therefore, in order to encourage these fintech companies to operate in Israel as well, the Ministry of Finance proposes to implement regulatory changes, which will remove barriers for their activities in Israel. This program will be defined as an experimental environment and will showcase collaboration between all financial regulators in Israel, and will act in accordance with the conclusions of the inter-ministerial committee that examined the creation of a mitigating regulatory environment adapted for fintech companies.

The second bill promoted will allow non-bank credit institutions to hold bonds amounting to NIS 15 billion (about $4.5 billion) to provide credit to the company's customers. Currently, the limit is set at NIS 5 billion (about $1.5 billion).

This proposal is intended to encourage the activity of non-bank credit institutions, and there is no doubt that there is a message directed at them, with an expectation they provide more credit.

In practice, however, there are currently almost no non-bank actors that come close to the current limit in the law, so it is not clear how effective the expected change will be.