A Day in a Life
The coder with a gardening hobby
Leon Averbuch, Senior Full Stack Developer at Stampli, enjoys coding day and night, but makes sure not to forget to water the plants
ID
Name: Leon Averbuch
Position: Senior Full Stack Developer
Company: Stampli, a fintech startup developing a complete accounts payable automation platform that brings together accounts payable communications, documentation, and payments.
Age: 33
Living in: Tel-Aviv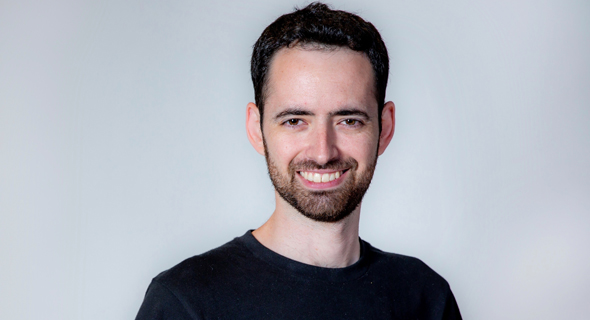 Leon Averbuch. Photo: Stampli

For a Starter

I've always wanted to know how to write code. I tried to learn coding during high school but didn't really get the hang of it. As a computer science student, I learned to program and began working for a new startup named Stampli in a part-time student position. In the beginning, it was only four of us, and our office was a small attic. The small startup I joined in 2015 is now a fast-growing international company: today, we have about 50 employees in Israel, where our R&D team is located, and nearly 120 worldwide. The company has recently raised $50 million in Series C. So far, it has been an amazing journey to see the company grow so much and become a leader in its field, and I can't wait to see what the future holds.

My Daily Routine

9:45

I'm not a morning person. I prefer to wake up late and finish work late. I don't drink coffee, so it takes me only about 15 minutes to get ready. Once I'm ready, I ride my scooter to our offices in Tel-Aviv, only about 8-10 minutes away from my home. It is a short ride without any turns all the way to work, which is perfect for me.

When I work remotely from home, instead of riding to work, I usually water the plants in my garden. I had been fortunate to find an apartment with a garden in the center of Tel-Aviv, which was valuable during the pandemic. Taking care of my garden became my COVID hobby.

10:15

I usually start my workday responding to Slack messages, checking the calendar, and planning my day. Besides the day-to-day, because I've been in the company for quite a while, I sometimes receive messages from other teams, which I'm always glad to help.

10:30

First meeting of the day, the 'Daily Meeting.' Our team consists of 6 developers and a team lead. In this meeting, we review our tasks as a team with our product manager. We discuss our progress and the technological challenges that each one of us faces and find ways to cooperate and help each other to find solutions.

11:15

We must hurry up to order food! My favorite food is sushi, Thai, and Mexican. We don't have to argue about what to order because each person can order whatever he wants since the minimum price per order is shared with the rest of the people in our building.

11:30

Deep in work. I work on the tasks we discussed in our daily meeting. Besides writing code, I often have code review sessions, meetings, and interviews with candidates.

13:30

Lunchtime. It is an excellent opportunity to clear my mind and hang with my colleagues. We have been hiring a lot lately, so this is also a great time to get to know our new employees. We usually eat together in the kitchen and common area in our office, but sometimes we go out to one of the new restaurants right under our building.

14:30

I continue to code and help my team members to do their work. I don't have a lot of formal meetings as this is a part of our company culture. We are still a small startup, so we aim to avoid unnecessary meetings and keep time effective and productive.

17:00

Coffee break, except I don't drink coffee. I never got into drinking coffee, but it doesn't stop me from joining my friends for a break. Sometimes we'll take a break in the relaxation room. On Thursdays, we have a happy hour break: everyone gets together for drinks and sweets and celebrates the upcoming weekend.

17:30

Getting things done. At this time, quite a few of the people have already left the office. We have a policy not to do unnecessary work calls in the evening. It is a lot more relaxed, so it is the best time for me to focus on my work, finish my tasks and write code.

19:30

Time to go, but not necessarily. If I am working on something interesting, I'm in no rush to leave work since it is easier for me to focus at this time. However, I leave earlier on some days if I finish my tasks since we don't get our hours tracked. Occasionally, I go to exercise with my friends from work at one of the facilities in our building. We either do bouldering or work out at the gym.

20:30

Time to go home! Riding my scooter home. I finally enjoy some free time. I usually spend time with my girlfriend, go to a good restaurant with my friends or play my guitar.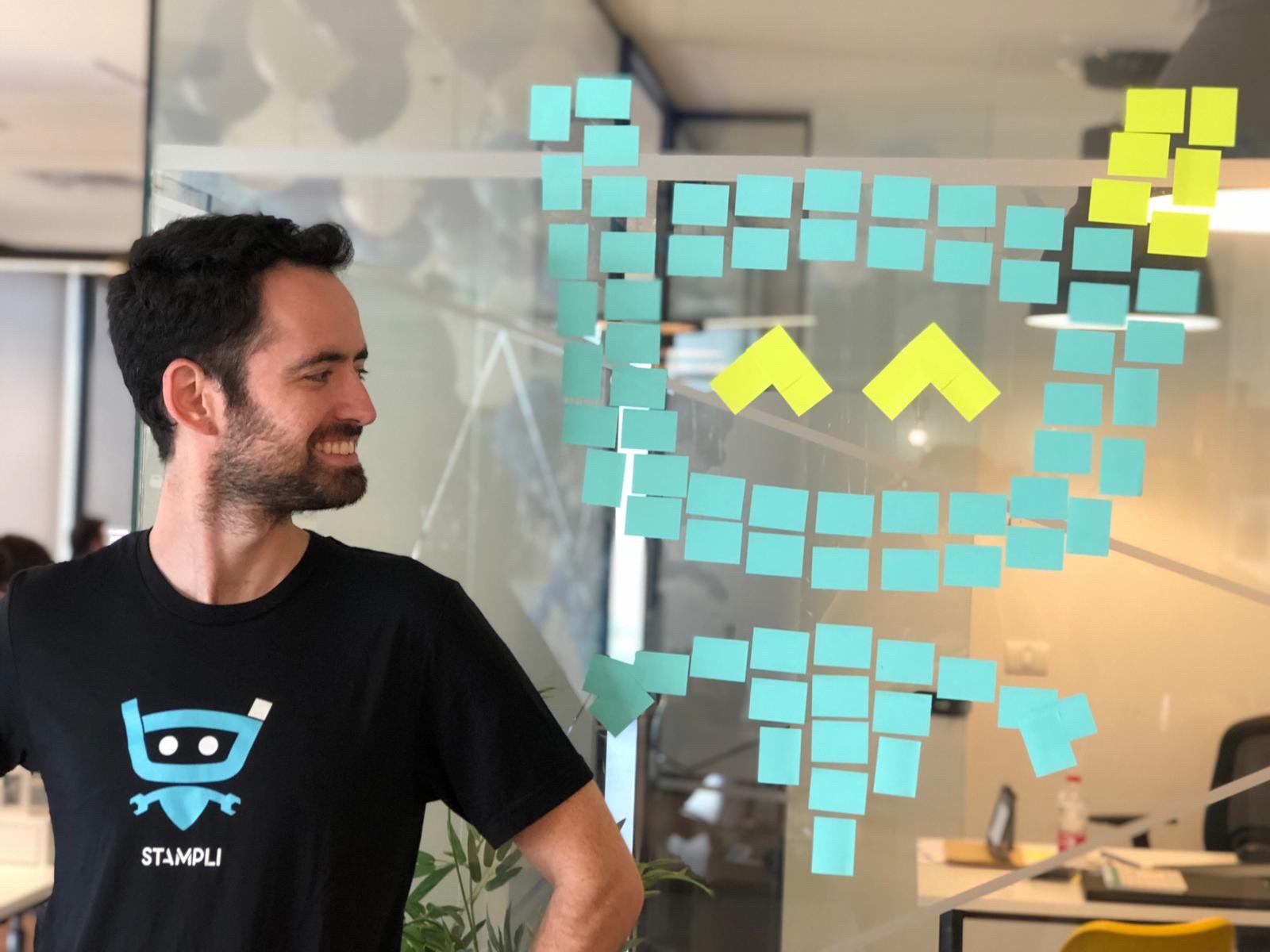 Leon Averbuch. Photo: Stampli

After Hours

Android or iPhone: iPhone, out of habit

Tabs or spaces: Tabs

Preferred IDE: IntelliJ

Preferred work style: Hybrid. A perfect balance of both worlds.