Opinion
Entrepreneurs, invest in research, not patents
"The same resources and energies that you chose to direct into patent registration could have been invested in academic research, which could give you almost the same result," writes Edgify CTO Nadav Tal Israel
Every startup knows this dance: There's an idea, maybe a MVP or an initial demo, but what's certain is that money needs to be raised. If they are not experienced entrepreneurs who have already "done it" before, raising capital is a difficult task. Even veterans of the IDF's elite 8200 intelligence unit or graduates of leading computer science faculties may find it difficult to convince initial investors like venture capital funds or angels to bet on them for seed stages. And so, quite a few "green" entrepreneurs find themselves sitting in law firms specializing in patent registration, exploring their options.

Why patents? Because often the developers think, mistakenly or not, that this is the card that will change their situation and help them raise the initial capital. And often, at that point in time, they're apparently right, especially if they eventually manage to raise money from a "dumb investor," one who doesn't come from the field and sees a patent as a kind of insurance policy.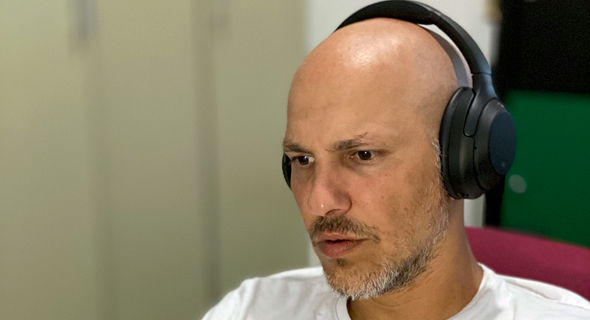 Nadav Tal Israel, Edgify CTO. Photo: Courtesy

But in the technological arena of the startup world, a patent is usually but an illusion. As evidence, just examine the small number of technological patents registered in recent years at the Israel Patent Office and in the software field in general – algorithms even less so. And even though it's often just a tactic, by creating a situation in which your technology is tested for a (provisional) patent without really intending to register the patent, you almost always waste time and money and may even miss the target. The same resources and energies that you chose to direct into patent registration could have been invested in academic research, which could give you almost the same result, including granting you some legal protection to assist in your positioning as experts in the field, as someone who may have contributed something to advancing the field, and even open doors in the industry.

Academic studies and articles can be published in professional journals or academic conferences addressing the technological research community. They are examined by a number of professors from the field who require you to be as updated and serious as possible, while giving you the stamp of quality and seriousness. This stamp also opens the best doors you can ask for, big tech companies such as Google and Facebook have already adopted the idea and begun monitoring companies with leading publications.

Although a patent gives you legal coverage and broad copyright, the patent registration process takes years, is very expensive and should be registered in every country where you are interested in protection. That means it doesn't apply in countries where you haven't applied for registration, paid and gone through the whole process.

Startups are also characterized by a short life span. On one hand they are lightweight and fast, and therefore can also offer creative solutions to complex problems. But the other side of this coin is that this leanness also means they do not have much capital and cannot afford to enter the saga of patent infringement claims against infringing companies. Such lawsuits are an almost exclusive privilege of giants like Apple and Samsung, which have made it almost a sport. And even these big companies see the fruits of their legal struggles years after filing the lawsuits, which means that most startups who dare to file a patent infringement lawsuit won't live to tell the story when the judicial decision is made.

In conclusion, high-tech and technology are not just about money and exits, many entrepreneurs turn to technology because of their ability to contribute for the greater good. That's why open source culture is so prevalent in our world, and that's why when a crisis like Covid-19 breaks out, all the best minds mobilize. Working in an open field like technology also contributes to you. Somehow you always find out that you're never light years away from others in the field, and that the fact that you publish doesn't kill your technology – on the contrary, it promotes you, puts you on the map and people respond to what you are doing. It's not just altruistic but something very real and has a tangible contribution to your work, to promoting the technology and to the world.

Therefore, startups and entrepreneurs will do well if they relinquish their patent application and direct all their good energy into research and publication in an academic spirit.

The writer is a founding partner and CTO at the startup company Edgify, which focuses on decentralized machine learning on end devices.