Opinion
Rising tech salaries and exchange rate pushing multinationals to reconsider Israeli R&D
"A significant increase in salaries can provide a nice addition to the Israeli tax authorities, but at the same time, it can become a real threat for future investments in Israel," writes Ami Aharonovich of Aerospike
The Israeli tech economy is going wild. The number of unicorns is peaking, with Israel having today more unicorns than all of Europe together, and the total amount of funds raised for 2021 already at 110% compared to last year, and this only halfway through the year.

One of the side-effects of this is the fact that the salaries in the Israeli tech industry are significantly rising. The combination of a relatively low USD-NIS exchange rate along with the rising salaries might turn up to become a real risk for global companies which are highly invested in Israel.

The Israeli tech industry is very well known globally for its talented human capital resources, however, there are many brilliant minds out there in the world and some of those can be found in other countries where the cost of employment can be much cheaper compared to that in Israel. Today, there are over 400 R&D and innovation centers in Israel owned by multinational companies and more than 60% of them are U.S.-based corporations.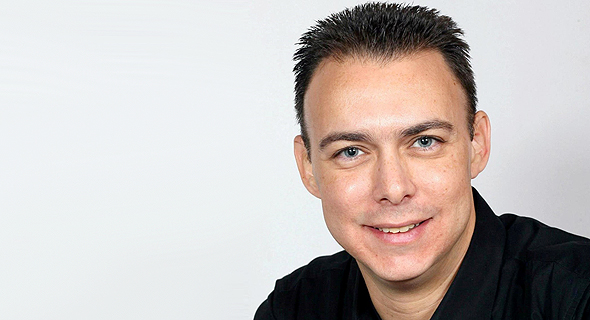 Aerospike Israel Country Manager, Ami Aharonovich. Photo: Ezra Levy

A significant increase in salaries, as we have witnessed so far this year, can provide a nice addition to the Israeli tax authorities, but at the same time, it can become a real threat for future investments in Israel for those global multinational companies.

Having said that, the Israeli tech ecosystem has a lot to offer as it holds many more advantages that now must be further leveraged and emphasized to set the stage for the continued growth and investments in this expanding market.

One example is the high level of creativity and agility of the Israeli innovative mindset which is considered in many cases to be global-leading. This unique mindset is creating advantages for those Israeli R&D and innovation centers as they can produce better, higher-quality products and in most cases also much faster than anyone else.

Another thing to keep in mind is the rapidly growing Israeli startups that are helping Israel transition from the "Startup Nation" to becoming the "Scale-up Nation". The land of milk and honey is now considered the land of unicorns, attracting many large global organizations to make significant investments.

Global multinational corporates will need to make a decision. They can choose to reduce or in some cases maybe even stop their investments in Israel due to the rising salaries and total cost, or they can recognize the huge opportunity in working together with the leading emerging tech community in the world.

Ami Aharonovich is the Israel Country Manager of U.S. company Aerospike.