Round B
The startup as a laboratory
Startups should not decide too much, too soon, rather experiment and let the users and the market guide their way to success
More than a decade ago, I met the team behind Wix who introduced me to the platform they built, before launching it. It was hard not to get excited about the beauty and simplicity of creating content on the system, however, the concept behind that spectacular product sounded confusing and incoherent.

At the time, their idea was to allow MySpace users to design their personal page and to fund the activity by charging a percentage of the affiliate fees when those users incorporate a link to purchase products on their pages. A few months later, they changed their product and business focus, harnessed their wonderful content creation system to benefit small businesses or individuals who want to build a personal website, and quickly became one of the largest, most exciting, and successful technology companies in Israel.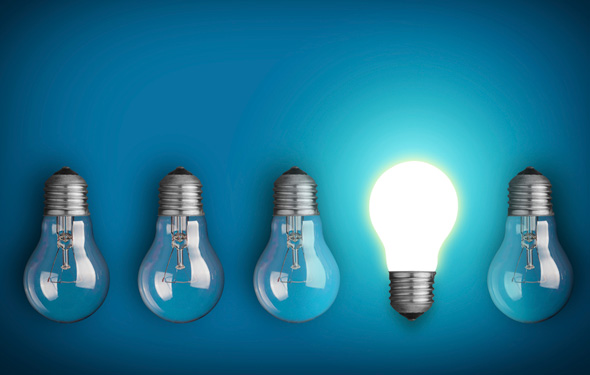 "Startups are in fact experimental laboratories" Photo: ZDNet

The change in Wix's product and business strategy was fundamental: they changed their target market, their business model, their product, the essence and motivation to use their system, among other things. However, anyone working in the startup industry knows that such changes are not unique and are almost a given. Most companies undergo turns, developments, changes, and adaptations. Bessemer Venture Partners (which was also Wix's first investor) recently published summaries of its partners' internal discussions from when they first decided to invest in some of the fund's successful companies. In each case study, you can clearly see the companies' paths from an early-stage venture to an empire years later.

Changes that startups go through are often divided into two. First, those that are perceived as part of the routine and natural development of the product, such as new features or targeting new audiences, etc., The other kind of changes are more substantial, often called "pivots". In practice, both categories are forms (at different levels) of the same evolution. Startups are in fact experimental laboratories in a defined field (which also changes sometimes), and not a well-oiled vision-actualization machine that turns presentation slides into reality.

When I invest in startup companies, I seek out only a few details about the company's product, business model, and marketing plan. My assumption is that all of these will change many times along the way. What I am looking for is a team of impressive and dedicated entrepreneurs, working in a sector that I believe in its overall potential.

For example, a few years ago I invested in Stream Elements, a company that develops a gaming streaming management system. I did not go into the depths of its business model or the nature of its product, but I was impressed that Doron, Or, and Gil, the entrepreneurs, live this market in every way possible and that it is a market primed for growth and expansion. Substantive questions like "who are the big players in the market?" "To what extent do platforms like Twitch dominate the market and allow outside developers to come in?" "How does advertising work in this new media?" and other questions that are critical for understanding the market and future business models seemed irrelevant to me at the time.

Indeed, a few years passed and the company is reaching significant achievements. The distribution is growing, there are significant revenues and a cemented market presence. The product is more or less the same as the developers first imagined when we met at the beginning of their journey, although it is constantly evolving and changing. Its general definition matches the original vision, and from time to time adjustments and changes are made according to market developments and customer feedback.

Other companies had more dramatic turning points. At my previous company Playbuzz, for example, we started building a system for wholesale creation of trivia games based on existing databases. We used the system we created to launch two soccer-related trivia games, which we launched in partnership with 90min.com, a website that was (and still is) very popular with sports fans. After several months of evaluating and understanding the pros and cons of our product, we made a decision on a significant change, a pivot, in the company's strategy. Instead of creating trivia game apps, we developed a content creation system that allows anyone to create simple trivia games themselves and integrate them into every webpage.

The product changed significantly, the company's operating structure changed accordingly, and the business model becשme advertising-based instead of charging user fees from websites where the game was embedded. For six monthsת we worked on changing the product until we launched the new one, and to our delight, we saw it was infinitely more successful. While we felt like we made a 180 degree turn, reinventing the product and the company's DNA, taking a crazy bet on a new direction, our investors treated the change itself as part of the natural course of the company's activity.

For them, they have invested in an entrepreneur who comes from the content field and wants to create interactive experiences online. App vs. content page, automatic creation vs. making creative tools accessible, advertising revenue vs. contracts with content sites - all of these sounded like nuances to them. In deciding to invest in us they gambled on the entrepreneurs and the sector in general. Everything else will change and adjust itself accordingly.

In my current entrepreneurial endeavor, Piggy, we originally treated the venture as an experimental lab for creating content with a mobile phone. We decided to invest in a content creation app that will allow end users, mostly of high school and college ages, to produce content for their personal use, with the ease and efficiency of social media.

Will our system only allow content to be produced and saved, or will it also be a center for finding and consuming content created by others? Will it be possible to consume content only through the app or will we allow interfacing to social networks and exporting the content in a standard format such as PDF? Will we create content templates to direct people to use the system for certain needs, or will we leave a blank page for them to create as much as they like? These are just some of the questions we chose not to answer in the first place and let the market have its say and adapt the company's strategy accordingly.

These days we are experimenting with the development of various features and capabilities following the initial feedback we received and directing further development of the product accordingly. When there is a product in hand, an initial base of users, and not a long time has passed since the launch, we are in a much better position to deal with these questions and others that arise throughout the process.

Even now we are careful not to make too many decisions, rather continue to allow the market to dictate what it wants the product to be, in what directions to take it. Our experimental laboratory includes adding new features to the product and measuring their usefulness, interviewing users and collecting feedback, as well as various initiatives in which we help different groups (for example: students in a certain class) to use our product for their group needs and measure results, and of course taking a deep dive into how people choose to use the product. From these experiments, the small changes and refinements will be born, and also, perhaps, the significant pivot that will take our strategy in a new direction.