NBC Olympics selects Innovid as ad management provider for Tokyo Games
The Israeli company will manage third-party ads across NBC Olympics' leading CTV apps, including NBC Sports and the Olympic Channel
NBC Olympics, a division of the NBC Sports Group, has selected Israeli company Innovid to provide ad management solutions for its presentation of the Games of the XXXII Olympiad, which will take place in Tokyo, Japan, from July 24 through August 9.

Innovid will manage third-party ads across NBC Olympics' leading CTV apps, including NBC Sports and the Olympic Channel, using the Innovid-powered Olympics Ad Manager. The service will be powered by Innovid as part of a new Olympics advertising suite, including NBCUniversal's previously announced Olympics Ad Engine, which applies human curation, machine learning and computer vision to historical Olympic ad performance and data, and applies these learnings to new scripts, storyboards, or rough cuts of ads to make suggestions on how these ads can be modified for greater impact.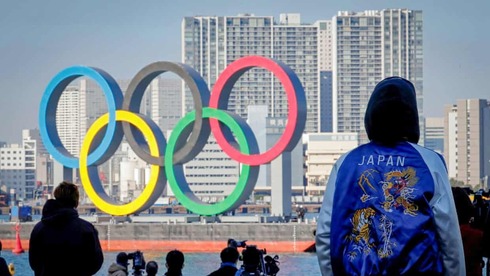 Tokyo Olympics. Photo: Reuters

"As an independent ad server built for television, Innovid is making a big investment in the technology to power this next wave of streaming content—live TV," said Tal Chalozin, CTO and co-founder of Innovid. "As the entry point for the marketing community into the Olympics, we're excited to solve the complexities of live TV on streaming and the opportunity to continue raising the bar for AVOD with NBCU."

"We are committed to offering our viewers and partners alike the best possible ad experience and can't-miss moment across each and every screen," said Dan Lovinger, EVP of Ad Sales for NBC Sports. "With Innovid supporting this year's Olympic Games, we are thrilled to be doing just that, ensuring a pristine ad experience for consumers and a seamless process for our marketing partners."

Innovid announced last month that it had entered into a definitive merger agreement with ION Acquisition Corp. 2 Ltd to go public via a SPAC merger at a valuation of $1.3 billion.

Innovid was founded in 2007 by Zvika Netter (CEO), Tal Chalozin (CTO), and Zack Zigdon (MD International). Innovid partners with brands and ad agencies to deliver videos to connected TVs, mobile devices, and social platforms. The company lists Fox, Samsung, and Hulu among its customers. Innovid employs approximately 220 people, 75 in Israel and the rest in India, Los Angeles, San Francisco, Chicago, Detroit, London, and Sydney. The company has raised more than $82.5 million to date. In its most recent funding round in January of 2019, it received $30 million from Goldman Sachs. Later that year it acquired Buenos Aires, Argentina-based marketing company Herolens Group LLC for a sum believed to be $30 million. Herolens' 40 employees were integrated into Innovid, and the company's offices remained in Buenos Aires, along with its offices in Colombia and Mexico.