Equity incentive management companies reaping millions from tech bonanza
The accelerated growth of big Israeli tech companies and the expanding custom of awarding share options to almost all employees has significantly increased the retainer received by equity incentive management firms
"Over recent times we are seeing something different in the market. There is a special feeling in the corridors of the tech companies that are going public and are raising huge sums - there is electricity in the corridors, people are smiling, everyone was waiting for this moment." That is how IBI Capital CEO Tal Dori, whose company is a leading provider of trust services and equity compensation plans in Israel, described the current atmosphere at tech companies. The electricity and the money are also flowing to the service providers working with tech companies, for example, equity incentive management firms.

A quick look at the results of IBI Capital that are published as part of the investment house's financial report is enough to understand the magnitude of the bonanza of recent years. The revenue of the activity, which was acquired by IBI from the Tamir Fishman investment group in 2017 for just NIS 38 million (approximately $11.5 million), quintupled between 2017 and 2020, going from NIS 11.5 in 2017 to NIS 56 million ($17 million) last year. Annual projections for 2021, which got off to a record start, stand at NIS 80 million ($24.4 million). This activity is also among the most profitable for investment houses, with IBI generating a 40% profit from its revenue.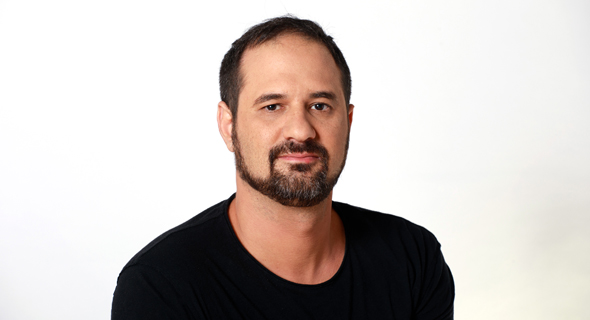 IBI Capital CEO Tal Dori. Photo: Courtesy

The equity incentive management market in Israel is currently split between three players, with ESOP of the Excellence investment house, and Benefits of investment house Altshuler Shaham, joining IBI. IBI and ESOP are believed to control around 40% of the market each, with Benefits having a smaller share. IBI is especially dominant among Israeli companies traded on Wall Street, while ESOP has a strong presence among R&D centers of multinationals based in Israel. Benefits is lagging behind, and Calcalist has learned that the company is also currently undergoing a managerial shakeup, with Deputy CEO Dana Granot, and Roy Fisher, VP Operations & Corporate Services, both recently leaving the company.

The business model of these companies is based on receiving a retainer from the tech companies that is calculated according to the number of employees receiving equity incentives and on the commission paid by employees for making sales from their accounts. The accelerated growth of big and mature companies, whether they are public or not, which are recruiting more and more employees, as well as the expanding custom of awarding almost all employees options, has significantly increased the size of retainers.

"Over the past three years we have completed more than 600 M&A and secondary deals and the sum that flowed through is to employees is around $30 billion," said Dori. IBI's operations have grown considerably in accordance, with the company currently employing 15 engineers after only having two when it bought the company's activity in 2017. IBI employs 120 people in total and has around 1,600 clients that employ over 100,000 people.