ironSource's fall is a wake-up call for SPAC offerings
The sharp drop in valuations which followed the hot trend of SPAC mergers makes it seem as if traditional IPOs may be a preferred choice. The real test will be in August when companies will publish their quarterly figures about SPACs, which have yet to be revealed
Three weeks after ironSource's offering on Wall Street through a merger with a special-purpose acquisitions company (SPAC), the company's valuation has dropped and is now worth 25% less than its offering price. Since last Wednesday, its shares have plummeted, sending the company's valuation spiraling from $11.1 billion to $8.4 billion.

ironSource had two paths to enter Wall Street. At the beginning, it planned on going the traditional route, namely completing an initial public offering (IPO), where it planned on raising between $8 billion-$10 billion. Its prospectus was nearly ready when a private venture capital firm, Thoma Bravo, offered the company a merger with a SPAC. "They're a strong prestigious investor who offered big money to shareholders," the company said, when explaining to its shareholders its decision to halt the IPO and choose the easier path of going public through a SPAC.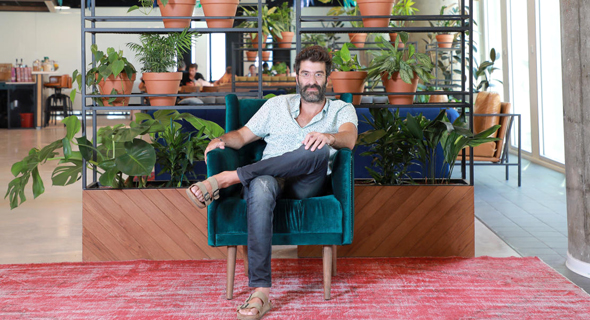 ironSource CEO Tomer Bar-Zeev at the company's offices. Photo: Dana Kopel

The qualitative gap between SPAC mergers and IPOs on the Nasdaq is significant. In the very short-term, it might seem like a worthwhile decision to make easy money. But in reality, it may turn out to be painful, with $2.5 billion being slashed from ironSource's valuation since its offering.

So who sold the shares? ironSource shareholders were blocked from doing so for half a year, and could not sell, and estimates are that whoever sold the shares were the PIPE (private investment in public equity) investors. These private investors, who oftentimes are also institutional entities, provide the SPAC merger with funds that allow it to withstand high demand from the public.

PIPE investors are usually strong hands, but it seems as if they aren't as strong as investors backing traditional IPOs. In an offering, undersigned banks put together a list of large entities and stable pension funds, who purchase the shares during the round. In addition, there is the "greenshoe" option, which allows the underwriter to purchase an additional allotment of shares at the original offering price up to a month after the offering began. That usually protects the stock's stability, and assists the company to flourish during its first few weeks without being at risk of a valuation decline.

But ironSource's shareholders, who pushed for the easy way out, have learned there aren't any free meals. Although they originally received $1.5 billion, their company is now worth less than the valuation they could have gotten were they to make an IPO. Investors on Wall Street, keen ones in particular, have realized that SPACs aren't transparent or stable enough and sell their shares.

VC funds got the message

ironSource isn't alone. At the end of June, three additional Israeli companies joined it on Wall Street. Taboola, which merged with a SPAC at a $2.6 billion valuation, dropped to $1.9 billion. Payoneer, whose SPAC merger was valued at $3.3 billion, dropped last week by 10% to $3.2 billion (the share price rose after the merger).

SentinelOne chose the tried-and-true IPO, but its share price also dropped last week by 10%. The company opened its first few days of trading with sharp share rises, and its valuation stands at $11.35 billion, which is significantly higher compared to its IPO valuation only three weeks ago at $9 billion, which is the highest-ever IPO of any Israeli company on Wall Street.

In comparison, Monday.com went public in June at a $6.8 billion valuation and is now traded at an $8.8 billion valuation. Global-e, which went public in May at a $3.5 billion valuation, is now traded at an $8.1 billion valuation. WalkMe completed its IPO in the middle of June at a $2.5 billion valuation, and is now traded at a $2.4 billion valuation.

Israeli companies and VCs have gotten the message. Viola Ventures, for example, has decided to guide the companies it invests in to take the traditional IPO route following ironSource's attempt. That is also true for SimilarWeb as well as Outbrain, even if that move was followed by a third of its valuation being slashed to $1.4 billion. Kaltura's valuation was also cut by a third during its IPO and the company will attempt to raise at a $1.4 billion valuation this week.

Monster-like valuations

The gap between companies issued through SPACs and IPOs is clear. There are several signs that the market needs significant change, and it seems as if tech shares' valuations have grown to almost monster-like proportions. The real test will come at the beginning of August. Those same SPAC companies whose valuations dropped will publish their quarterly financial results, with more data than what they have revealed so far, (since during a SPAC merger less information is revealed than in a traditional IPO prospectus). And if the market won't correct itself by then, they hope that this will be a turning point of the ongoing negative momentum. Israeli companies who have announced their intentions to merge with a SPAC but have yet to complete it will also be tested, and some have already extended those moves. That rings true for REE, Valens, Otonomo, eToro, Cellebrite, and additional companies.