Appointments
BreezoMeter appoints Orit Roterman as Head of People & Culture
Roterman will help execute a plan of doubling the company's workforce to 120 people
BreezoMeter has appointed Orit Roterman as Head of People & Culture. Roterman, who will also serve as a board member, will execute a plan to double the company's workforce, which currently stands at 60 people. The company is currently in the process of recruiting over 20 product managers, developers, global customer success managers and data scientists. BreezoMeter is a startup whose algorithms predict environmental hazards and their impact on health.

In her most recent role, Roterman served as Human Resources Director and a board member of the startup ciValue. She has 17 years of experience in the human resources world, leading the development of global organizations such as Mellanox-Nvidia, KLA and IBM. She is an expert in organizational consulting in the worlds of startups and global high-tech companies. As part of her activities, she leads workshops, lectures and serves as content manager at leading HR conferences. She also trains managers and employees in the workplace, and at technology conferences such as SDP on behalf of Sela College; at engineering associations for students such as Future Start, the Technion Institute of Technology, Nielsen, and more.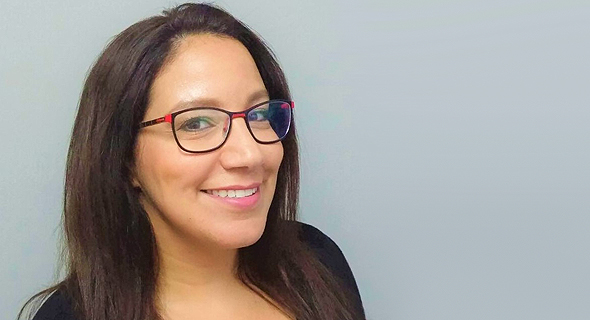 Orit Roterman of Breezometer. Photo: Dave Weil

"We are proud to have Orit, who is a senior talented figure in the world of HR. Currently, we are expanding and looking to hire employees for a variety of positions. Orit is the right person to lead a process of doubling the number of employees in the company in the coming years," said Ran Korber, who is the founder and CEO of BreezoMeter.

"I see a direct connection between the product lines, which improve the health of millions of people around the world, and a healthy and growing organizational culture. Our goal is to ensure that growth strengthens BreezoMeter's unique identity and culture as a company that emphasizes each and every employee and puts them at the center," Roterman said.

Breezometer's algorithms analyze the level of air pollution, and provide health recommendations for those sensitive to air pollution and pollen, fire alerts, etc. Its algorithms are based on monitoring performed by government bodies, such as data from monitoring stations of environmental ministries, combined with weather information, satellite imagery and traffic reports along with sophisticated algorithms it has developed that combine pollutant dispersion algorithms and machine learning. Some of its clients include companies such as Yahoo, Apple, Bosch, Dyson, Loreal, AstraZeneca and more, and its air quality data reaches over 300 million users worldwide every day.