20-Minute Leaders
"Israel used to be called a startup nation. We now call it unicorn country"
Omry Ben David, general partner at Viola Ventures, speaks to Michael Matias about lessons learned when investing in Startup Nation
While a founder will make countless decisions over the life of their company, it is the first five to 10 that count the most, says Omry Ben David, a general partner at Viola Ventures. The really early choices help set the trajectory for the future decisions. This really excites Ben David, who shares that it is his mission to help entrepreneurs with these key decisions. He warns founders that deciding to only hire top-notch people is critical for the company's success, so resisting the pressure to hire quickly is important. Ben David has seen it play out many times that one mediocre hire can lead to even less desirable hires down the line. He has seen a lot of success as he uses his passion to help early-stage Israeli tech companies. In fact, Ben David left a banking career in New York to live out his conviction that investing in Israel is important.

Click Here For More 20MinuteLeaders

We are in the beautiful Viola offices. On this side we have Viola FinTech; on this side we have Viola Growth. It's an empire. Who are you?

The Viola group is the largest tech focus investment firm in Israel, managing more than $3 billion across four families of funds. I'm a partner at Viola Ventures, at the early-stage side. But we do have a growth fund. We have a late-stage co-investment fintech fund and a credit fund. The group has invested in more than 200 companies.

We leverage the economies of scale. That's the ability to connect people, find a POC design, leverage the network, and position for the next round. We have shared services like HR for recruiting, BizDev, marketing, legal, and finance, and we try to bring all that to bear to help our founders and companies.

What led you to even understand that you want to do this?

I've been at Viola for four years. I lead mostly B2B software and fintech investments. Prior to joining, I lived in New York for 10 years. I did my MBA at Columbia Business School. Then I worked for Goldman Sachs as a tech investment banker for nine years. There you do your classic banking deals, mergers and acquisitions. My claim to fame is when we sold DirecTV to AT&T for $67 billion. We took companies public. Also, 10% of the job at Goldman was institutional investments. We invested in small companies like Uber, Spotify, and Zocdoc. I was also an angel investor at YC.

I'm undergrad computer science at Tel Aviv University. I worked in a young startup called Jungo Software through school and afterwards. So I had the operating experience of working in a startup, scaling it up and selling it successfully. All this came to karma to join Viola.

Talk to me about that transition.

We are big believers in the Israeli tech ecosystem. Israel used to be called a startup nation. We now call it unicorn country with almost 50 unicorns. We, by the way, have seven of them, just Viola Ventures. We now believe that Israel is going from unicorn nation to becoming the era of decacorn. You see more and more examples of Israel generating the success stories of what we call global category leaders.

Why do I sell this? Because I literally moved from New York, a great career trajectory. I wanted to invest my career in early-stage Israeli technology companies. Israel is the place to be right now. The idea of moving back after having a comfortable life in the US is basically not only selling that thesis, but also living by it. I think that's a testament of the strength of this ecosystem.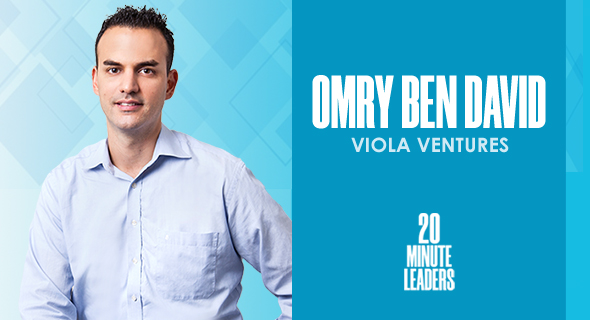 Omry Ben David, general partner at Viola Ventures. Photo: Viola
You took the less comfortable path. How does that conviction play into who you want to work with and the companies you want to invest in?
First, the earlier you go and invest in companies, it's more about the team. It's not a cliche. It really is. It's literally like a wedding. It's your partner in the ups, but also in the downs. Then you look at other things: Is the market interesting enough? Is this a category that matters? Is this a category that can get disrupted?
We invest in, in each fund, 20-25 early-stage investments, and you quickly realize that the VC model works if you manage to generate those outliers. We don't live by a hit ratio strategy. We live by an outlier strategy. That means it's not always successful. Actually, most of the time it's not successful, but we want to be working with a team that we believe, and they believe, they can lead an interesting category.
That success leads to more and more success. The entrepreneurs are the rock stars of this time, and the younger people want to be like them. It's an amazing ecosystem of innovation that Israel is just blessed with.
How do you work with startups on a day-to-day basis?
With entrepreneurs, it's their company. It's very important to understand that we're not there to interfere, but we are there to be helpful when they say, "Hey, look, I have these two alternatives. I would like to hear your two cents." Our KPI is if you go to our entrepreneurs and they tell you, "I run my table, but the partner at Viola Ventures is my go-to guy," then we've done something right.
The way we work with them, it's not as structured as people tend to think. There is no point in telling somebody, "Hey, I'm going to meet you on a weekly basis." The unstructured is what makes it successful. If you instill in them the fact that anything you need, hiring an exec, positioning for the next round, pricing, go-to-market strategy, or the business model: ultimately, if they come to us, then that's a success.
What part of Omry does it meet when you work with different CEOs?
I think my mission is the early-stage side of things. I believe the five to 10 decisions you get right at the beginning of your journey are going to pretty much, not dictate, help project your trajectory. My passion is to be with entrepreneurs when they make those five to 10 decisions.
Those decisions on day one are exponentially more critical because they impact the way dozens of people are going to act on those decisions. Right?
That's right. Infrastructure is the right way to look at it. It's like the Maslow thing. Get the basics, and then you go up those ladders based on your own progress. My passion is to get at the ground level and help the companies go all the way up.
What is something you're learning about the early-stage ecosystem?
If you don't keep the bar as high as possible in terms of your hiring, you're not going to be successful. You need to have A-plus people and talents in every single function in your organization. I've seen it again and again: don't ever compromise on hiring because it could be a slippery slope. If you hire a B-player, that B-player may hire a C- player and it will go down. Make sure that you hire the best team that you can. People, because they get pressure from their board or leadership team, say, "We have to hire now." They cut corners, and it just doesn't work.
How does one keep themselves accountable? How does accountability work properly?
In my view, accountability is an inherent proposition. I want to be accountable in my own little world, and I expect the entrepreneurs to be accountable in their own little world. I don't think a person can make another person accountable if that specific individual does not feel accountability or ownership. I just think it's something that is a super important trait for a successful entrepreneur.
I'm still shocked that there is no word for accountability in Hebrew, but it's something that needs to come a little bit from the inside. We all need to be accountable for our actions, good or bad. We are happy to be there in that journey for better or worse till, as I say, death or exit do us part.
Take me back to middle or high school. What fascinated you?
I loved math back then. I'm still a person of numbers.
Who inspires you?
My grandparents from both sides. They left everything to come here and create this amazing country and not only survive but thrive.
How would you describe yourself in three words?
Always on, integrity, committed.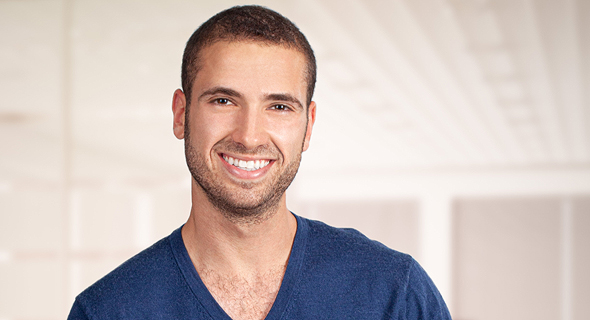 Michael Matias. Photo: Courtesy
Michael Matias, Forbes 30 Under 30, is the author of Age is Only an Int: Lessons I Learned as a Young Entrepreneur. He studies Artificial Intelligence at Stanford University, while working as a software engineer at Hippo Insurance and as a Senior Associate at J-Ventures. Matias previously served as an officer in the 8200 unit. 20MinuteLeaders is a tech entrepreneurship interview series featuring one-on-one interviews with fascinating founders, innovators and thought leaders sharing their journeys and experiences.
Contributing editors: Michael Matias, Megan Ryan