Appointments
VOOM names Amir Shneider as Head of Marketing
A former Bank Hapoalim marketing lead, he will continue to oversee the company's product Skywatch AI drone insurance, which insures high-risk vehicles
VOOM, an insurtech company for high-risk vehicles has appointed Amir Shneider, former digital marketing lead at Bank Hapoalim, as Head of Marketing. VOOM creates products for new-mobility segments, and its data-driven, usage-based insurance products are designed for various high-risk, episodic-use mobility verticals, including drones, light planes, motorcycles, e-scooters and e-bikes.

Shneider will replace Ilan Yusim, who for the past three years led the company's marketing efforts and oversaw the successful launch of its first product, Skywatch AI drone insurance, which has become a leader in digital commercial drone insurance in North America.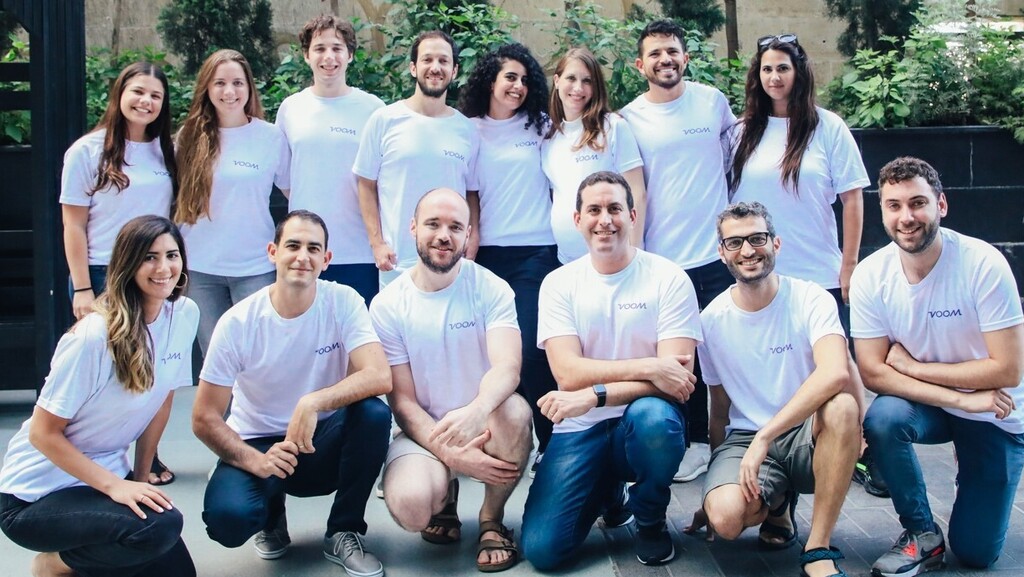 The VOOM team. Photo: Noa Bar

Prior to his most recent role at Bank Hapoalim, Shneider served as marketing manager at the Eldar real estate group. He holds an MBA from Ono Academic College, where he is a lecturer, and also holds an undergraduate degree in communications from Bar-Ilan University. In addition, he is founder of the "Marketing Managers Tweets" Facebook group, which has been one of Israel's most influential marketers online communities since 2015.

"We're thrilled to welcome Amir and his entrepreneurial spirit to the VOOM family," VOOM CEO Tomer Kashi said. "Amir brings with him decades of digital marketing experience, including in the highly regulated markets of fintech and insurtech."

"I'm truly delighted to be joining VOOM and extend my sincerest gratitude to the

management team for its trust. I look forward to the challenges that lay ahead," Shneider commented.

VOOM is a telematics-based insurtech platform for "unique" mobility products, dedicated to protecting users for anything they ride, fly, or sail. The company's product, SkyWatch, leverages the power of machine learning to assess and mitigate risks, providing on-demand insurance for thousands of commercial drone operators operating across North America. VOOM's usage-based insurance products include multiple high-risk, episodic-usage mobility verticals, including e-scooters, e-bikes, motorcycles, motor boats, and small planes. The company is headquartered in Tel Aviv with an office in Palo Alto, California.