Opinion
What can we learn from the tech trends of the past year?
FinOps, ML Operations, DevOps Automation and Zoom have all shined over recent months, but finding convincing solutions is far from straightforward, writes Aviv Kerbel of Amiti Ventures
In this short article, I will try to share the main and interesting trends that we have come across recently, and what are the difficulties and various challenges that have arisen for startups in those areas. A venture capital fund meets lots of entrepreneurs from a wide range of fields and technologies. Some areas may have been around for some time but are experiencing a new wave of awakening in recent months.
FinOps
Reducing cloud costs has been a familiar topic for many years. Large companies either use service companies that help them reduce their cloud costs (a reduction that can reach millions of dollars per month) or alternatively set up a team of FinOps engineers to do that.
FinOps tools are still relatively in the early stages. We got to see quite a few teams in the field, who provide tools that replace or help FinOps teams. This is an area that is growing rapidly and relevant to startups of all sizes.
The main question that the teams we meet are unable to answer is the Go-To Market question. Who is the champion of those products, who will adopt the products and take care of their assimilation in the company - developers? team leaders? CTO? CFO? The teams we met had a number of directions, but not a convincing enough answer.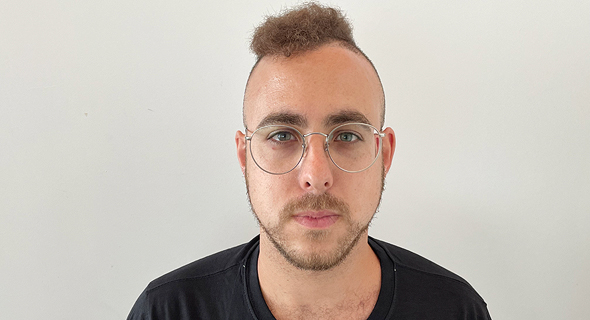 Aviv Kerbel, associate at Amiti Ventures. Photo: Asaf Brenner
ML Operations
The use of ML has grown greatly in recent years and has become very accessible and common, yet at the same time it still comes with a wide range of engineering challenges. Today, the creation of models is complex to say the least, and there are not enough tools in the industry to make the creation process as managed, high quality and safe as in code processes.
Validation is relatively easy, especially in these areas. The main question we ask is how do you create a complex solution that is difficult to copy and gives significant value to its users.
DevOps Automation
Another interesting trend that we are seeing recently is DevOps Automation. In recent years, with the increase in the use of the cloud, the need to use DevOps engineers has increased - but the supply of these engineers has not increased accordingly, and as a result, DevOps has become a bottleneck in many companies.
A great number of companies have started to develop in these areas, first mainly in security areas and then as a tool that saves work, saves time and streamlines the work of DevOps people or alternatively transfers the work to developers, who lack the tools to handle DevOps tasks.
Democratization for a complex task is a good basis for setting up a startup, but the problem with most ideas in these areas is current or potential competition from the big cloud services - the teams we meet are not always able to convince us why they can beat these providers or their significant advantage over them.
Zoom Is Here to Stay
Admittedly Covid-19 is on a declining trend in the world but Zoom and the like are here to stay. Lots of companies have changed their interpersonal work method because of the coronavirus and made it one that is more based on zoom.
This transition to routine technology-based communication has created an opening for new products that take advantage of the accessibility of the medium - there is now a sample that can be sampled, and as such allows an opportunity to perform a variety of actions on the information that passes through it.
Most of the teams in the field we encounter base their solution on voice processing, which is in the middle and allows for a variety of things, among them - sentiment recognition, task recognition, documentation, and more.
Yet, still, a lot of teams have not deciphered how to validate such products, how to prove that companies are indeed required for such products, and will be happy to adopt them. Unlike other products, such as various DevOps tools, where it is relatively easy to prove a requirement, in these products, the situation is more difficult.
The author is an associate at the Amiti Ventures capital fund that invests in early-stage technological startups