Google's upcoming plans for Israel: a server farm and fiber optics network
After being awarded the government tender for cloud computing, Google is expanding its Israel operations. Calcalist has learned that will include a server farm in the Sharon region and an ultra-high speed fiber network, in addition to its subsea cables linking Europe to Israel
The government cloud computing tender Nimbus is going to result in several major communications projects in Israel. Google, which was awarded the tender along with cloud computing giant Amazon, is investing in several projects which will affect the local market and global communications. Calcalist has learned further details about Google's prestigious and extensive project, which includes a subsea cable linking Israel and Europe.

In addition, Calcalist has learned that Google will establish a server farm in the Sharon region and a national communications network, which will join its existing fiber network. One of the tender's conditions requires Google to provide maximum availability for its services stored in its data centers, and the tech giant is setting up that network in order to retain full control.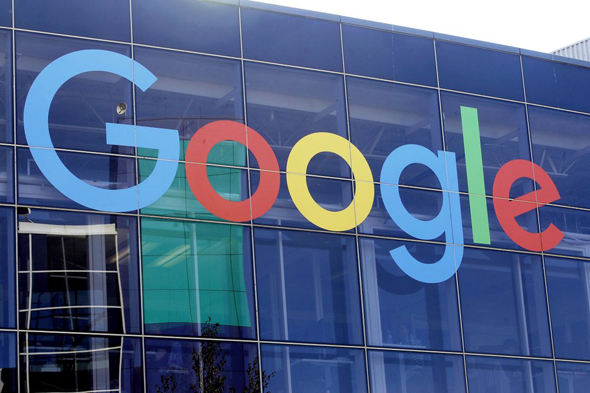 Google is planning on rolling out an extensive telecommunications network in Israel. Photo: AP

Currently, the project is being carried out by Cellcom and U.S.-Ciena Corp., and is estimated to have a budget of around $10 million. The network is expected to be ultra-high speed and incorporate a wide bandwidth of 800 gigahertz with a speedy internet traffic volume of 33 terabytes per second. Those are colossal numbers compared to what Israeli infrastructure currently possesses. And that's good news not just for Google or the Israeli government but for internet users, as such a network could lease excess bandwidth to local internet service providers, and accelerate communications between organizations and users.

Three fiber optics networks are currently deployed across the country: Bezeq, IBC (which includes Cellcom, HOT, the Israel Infrastructure Fund, and the Israel Electric Corporation), and Partner - which are meant to satisfy the needs of Israeli internet consumers over the next few years. However, it remains unclear whether they can satisfy Google's ambitious cloud and data center projects. Aside from the tech giant's operations as a mega advertiser and cloud-computing provider, Google is now considered to be one of the largest telecommunications companies in the world. Over the past two decades, Google has built an international communications network that connects nearly all of the most important internet service points around the world.

Google's original intentions for this division were to help it better deploy its services like YouTube, Gmail, and cloud computing, but over time that network has become a source of profit. Today, its revenues are part of the Google Cloud framework. Its revenues from the cloud division alone leapt over the last quarter by 46% compared to the corresponding quarter, where that figure stood at $4 billion. That is a respectable but low sum compared to its competitor Amazon, whose revenues stood at $14.8 billion. Google's cloud operations still lost $591 million over the last quarter, but that is significantly less compared to its loss in the corresponding quarter of $1.42 billion. This program is long-term, and demands expensive investments in infrastructure.

Last June, Google signed collaboration agreements with telecom giants all over the world, including Swedish Ericsson, Indian Jio, and Telecom Italia. Those companies will all provide ultra-high speed internet for Google and its customers, but will also enable rapid 5G connectivity around the world. Google's collaboration with Ericsson is commercial and designed to persuade additional customers to connect to Google services, but will simultaneously onboard new customers to Ericsson's services.

Aside from the immediate benefits that Google's network will grant its local Israeli consumers, the faster network is expected to improve the availability of popular streaming services like Netflix and Spotify, which rely on Google's cloud services. Google's local high-speed network will significantly improve the quality of such services for Israeli consumers.