ByondXR announces $7 million Seed round for 3D virtual shopping experiences
The Israeli startup provides a web-based extended reality (XR) platform that can be used by brand websites to produce virtual environments with the intention to copy physical stores and showrooms
Israeli immersive platform for retailers and brands, ByondXR, has announced that it has secured a $7 million funding round in Seed. The round was led by Firstime and OurCrowd, with additional participation from angel investor Peter Chu, founder and former CEO of leading XR platform HTC. The funds will be used to expand its R&D and customer success efforts.

In the last few years, eCommerce has become somewhat essential in the retail industry, in no small part due to Covid-19 and the pandemic. Worldwide, there was a 27.6% increase in eCommerce sales last year reaching $4 trillion. Despite the massive jump in online demand, many retailers face challenges such as gaining new customers, fostering their loyalty and converting online visits into paying customers.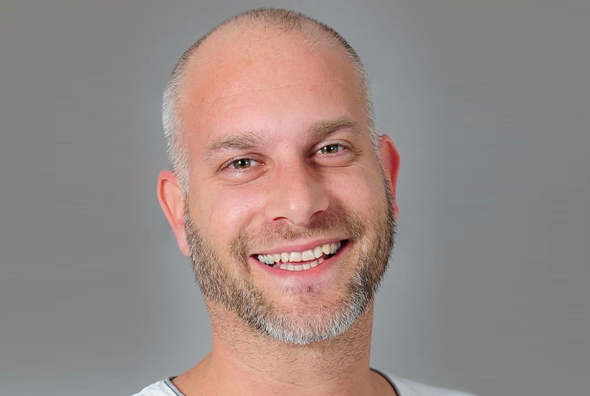 Noam Levavi, CEO and co-founder of ByondXR/ Photo: PR

ByondXR takes this problem and provides a web-based extended reality (XR) platform that can be used by brand websites to produce virtual environments with the intention to copy physical stores and showrooms. Shoppers can also try products in their homes using augmented reality (AR) to test out options before they buy.

"eCommerce has been on the rise for years but still lacks a truly engaging shopping experience to replace the standard 2D scrolling system - until now," said Noam Levavi, CEO and co-founder of ByondXR. "Because of the lack of in-store visits, brands have lost touch with their customers which have been increasingly transitioning to online shopping, and this is precisely what ByondXR is looking to remedy. Virtual experience technology bridges the gap between brands and customers, bringing online shopping to life while creating a personalized and memorable interactive experience for users, which we believe is critical in helping brands connect with their customer base, increase loyalty, and engage younger audiences."

Levavi described himself as "delighted" to be partnering with investors. "Their investment will enable us to expand our offering to continue helping retailers and consumers alike," he added.

"We are thrilled to be working with ByondXR, assisting the team in creating an invigorating online shopping experience and helping brands re-engage with their customers following a year of virtually no in-store interaction," said Jonathan Benartzi, Founder and Managing Partner at Firstime VC. "We see tremendous potential in ByondXR capable of transforming the entire eCommerce industry as we know it, and are excited to be a part of their journey in ushering in the next generation of retail."

ByondXR was founded in 2015 by Lavavi and Eran Galil, who serves as the company's CTO. The company works with international brands including Lancôme, Target, Coca-Cola, L'Oreal, P&G, and Caesarstone, among others.