IL MAKIAGE acquires computer-vision startup Voyage81
The cosmetics company acquired the Israeli artificial-intelligence computational imaging startup for an estimated $40 million
New-York based Israeli-owned cosmetics company IL MAKIAGE announced on Thursday that it has acquired Voyage81, an Israeli deep-tech artificial-intelligence-based computational imaging startup for an estimated $40 million. IL MAKIAGE's acquisition of Voyage81 will enable it to use the startup's patented Hyperspectral Imaging Systems to further enhance its machine learning capabilities that will continue to revolutionize the beauty industry. It also sets the stage for the company's planned new launches, as this marks the beauty company's second technology acquisition in the past 24 months. The company previously acquired Israeli startup NeoWize, which develops deep learning algorithms and technology for e-commerce solutions.

Voyage81 is the first company to develop patented software that brings hyperspectral imaging capabilities to smartphones. Its software extracts over 30 channels of hyperspectral information from RGB images taken with existing smartphone cameras. In addition to its vision software, Voyage81 is currently developing a hardware-based solution that builds on the company's hyperspectral software to significantly enhance photos taken in low-light conditions with smartphone manufacturers.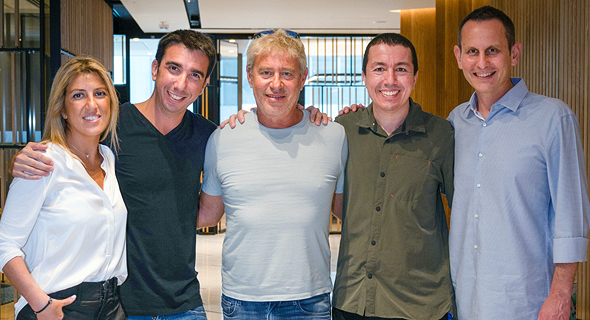 The IL MAKIAGE and Voyage81 teams. Photo: PR

Voyage81's technology can map and analyze skin and hair features, detect facial blood flows, and create melanin and hemoglobin maps from a simple smartphone camera photo. The technology, combined with IL MAKIAGE's current AI algorithms, will enable consumers to use their smartphone cameras to accurately capture and match their skin tone and type to corresponding makeup and skincare products.

IL MAKIAGE is a prestige beauty company founded by brother-and-sister duo Oran Holtzman and Shiran Holtzman-Erel. Currently, it is the fastest-growing online beauty brand in the U.S., and has recently expanded to the UK, Canada, Germany, and Australia. IL MAKIAGE is backed by L Catterton, a consumer-focused private equity company.

Voyage81 is a startup founded in 2019 by experts in Israeli intelligence units and computer vision doctorates. Co-founders CEO Niv Prince, CTO Boaz Arad, Dr. Rafi Gidron, and Dr. Omer Shwartz will continue to lead Voyage81. Following the acquisition, Price will serve as CTO, Dr. Arad will serve as Chief Vision Officer, while Shwartz will serve as VP of Information Security at IL MAKIAGE. The startup is backed by True Ventures, Next Gear Ventures, Maniv Mobility, and iAngels.

"For the past two years, we have been searching for computational imaging solutions that can work in the beauty industry to further advance our existing AI capabilities. Bringing on Voyage81's patented technology and exceptional team to our tech and data science departments is a huge win for our company's future, our users, and the industry," said IL MAKIAGE CEO Oran Holtzman.