A Day in a Life
The sports addict developing Minute Media's solutions on the run
Hen Mizrahi, a front-end developer at Minute Media, exercises at least five times a week and loves that her company constantly keeps her on her toes
ID
Name: Hen Mizrahi
Age: 28
Where do you live: Tel Aviv
Company: Minute Media
Position: Front-End Developer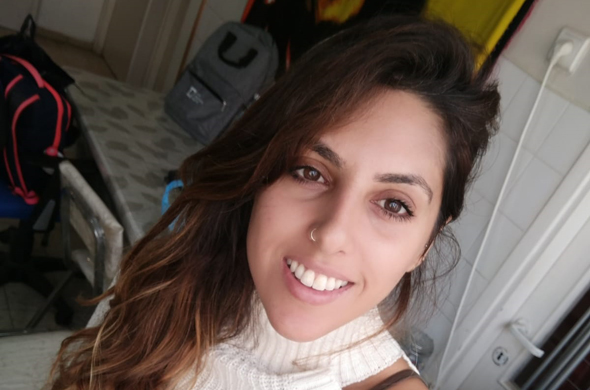 Hen Mizrahi. Photo: Minute Media

For a Starter

What's so special about what your company does? I'm a front-end Developer with the CORE team. We're responsible for developing front-end services for both customers and our in-house developers. Minute Media runs its own content sites but also offers a platform for customers to create their own. The platform allows customers to publish content on websites and include video content developed with us. We also offer solutions for all digital advertising and widget needs of our customers. In addition, as part of our team responsibility, we provide development tools such as a components library that ensure design consistency for all pages.

What do you enjoy the most about your work? As a student, I focused on hardware, especially Logic Design. But then I realized that software development is my passion, so I decided to change my carrier to a front-end developer. The whole front-end world was perfect for me; I like to write code and then see it visually in real-world systems. At Minute Media, we're required to cover such a diverse variety of tasks that it's never dull. And all of this in an environment of ever-evolving technological possibilities. In addition, our company is a very social place which makes working much more fun. I was looking for a younger company with a livelier vibe. There's an authentic family atmosphere here.

As a developing start-up company, we're constantly experimenting with new technology. This is always challenging and keeps us on our toes.

The company also supports personal development, not just professional. For example, they enrolled me in a technical speaker course, which ended with a Women on Stage conference where I gave my technical talk, a fascinating experience.

Preference - working from home / office / hybrid? Definitely hybrid. I love coming to the office; problem-solving is much easier face-to-face, and it's always nice to everyone. But working from home means you can be more flexible and often more focused with fewer distractions.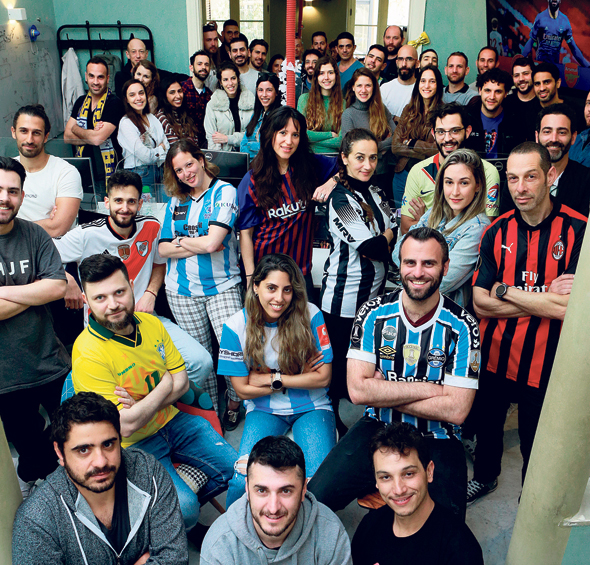 Minute Media team. Photo: Amit Shaal

My Daily Routine

06:30

Wake up

07:00

I love to exercise in the mornings, at least five times a week. I'm addicted to sports (weightlifting, functional training, and sometimes yoga). I eat a healthy breakfast, and on days I go to the office, I prefer to walk (around 30 minutes) while listening to music or podcasts.

10:30

Daily team meeting. Everyone is updating what is going to work on today and what was accomplished yesterday. If anyone is experiencing a problem, they can use this time to consult with the team to help out with a solution.

12:30-13:30

Lunchtime. We like to eat together and usually go out. We're located on Rothschild Boulevard so before the pandemic, we had a huge choice of places. It's a little harder now as some of those are closed for lunch. At home, I prefer to cook.

13:30-19:00

After lunch, we get back to work. Sometimes we have meetings such as planning, design, or one-on-one calls with our team leader. For the rest of the day, I continue to work on my weekly tasks. Recently, I've also been asked to interview candidates for various positions.

19:00

Finish up and return home.

After Hours

What do you like to do in your spare time? I go out with friends, go to the beach, watch a movie or series on TV, or read. No routine, just depends on my mood. Throughout the pandemic, I took long early morning walks, It's great to breathe the early morning fresh air. Sometimes on weekends, I like to get out of town for traveling and hiking with my family, especially in the north.

Apple or Android?

Android. I started with an iPhone and then switched to Android as I'm was not a fan of closed systems. Our company works mainly with Mac, so I am thinking of moving back to iPhone because I got used to the Apple interface.

Favorite music? I love mainstream Israeli music, especially all-time singers or bands such as Queen, Michael Jackson, Steve Wonder, and the Beatles.