Appointments
Dr. Orna Berry joins Google Cloud global management team
Dr. Berry, a veteran of Israeli industry and former chief scientist at the Ministry of Industry and Trade, will serve as a director of technology at the Google CTO's office
Dr. Orna Berry, the former chief scientist at the Ministry of Industry and Trade, and a senior executive in the Israeli high-tech and science industries, is joining the Google Cloud management team as the director of technology at the Google CTO's office. Recently, Google Cloud was named as one of the winners of Israel's cloud tender and is in the process of establishing three different sites in Israel.

In her new role, Dr. Berry will create and maintain partnerships between Google's R&D team and Google Cloud's strategic partners and clients. Additionally, she will design Google Cloud's strategy and adapt its innovation and growth engines. Google Cloud has customers in more than 150 countries who consider it as a strategic partner for solving their most critical business problems.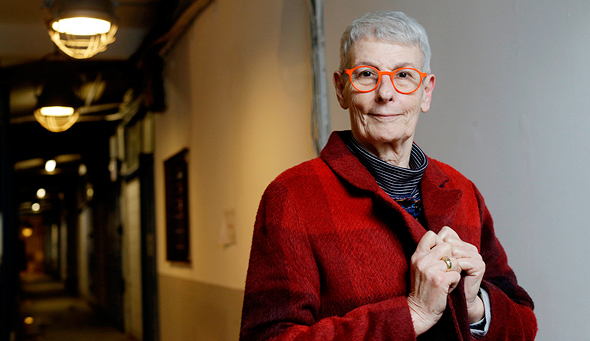 Dr. Orna Berry. Photo: Amit Shaal

Dr. Berry was the first and only woman so far to serve as the chief scientist and as director of the Industrial R&D division at the Ministry of Industry, Trade, and Labor. Berry is a doctor of computer science, and during her time in the private sector, she served as an independent partner at Gemini Israel Ventures and as Vice President and CEO at EMC's excellence center, where she led the establishment of the company's R&D center in Beer Sheva. Later, her managerial responsibilities in the company were expanded with her appointment as Vice President for Innovation and growth.

In the past three years, Dr. Berry led national committees, which served as a foundation for a national R&D program in science, quantum tech, AI, and data in academia, together with the Israel Innovation Authority, defense apparatus, and the Ministry of Science in collaboration with the Budget Division of the Ministry of Finance (within the framework of the National Infrastructure for Research, founded by the Israeli Academy of Sciences).

"In light of my many years of acquaintance with Orna, I have no doubt that her many virtues, rich experience in such a wide range of fields, and ability to lead complex processes will contribute to momentum and significant doing within Google Cloud," said Dr. Yossi Matias, vice president of engineering and research at Google and founding CEO of the Google Engineering Center in Israel.

Dr. Orna Berry stated she is "happy and proud to join the professional group in the Google CTO cloud office, in order to accompany digital modernization in business and public bodies and work closely with colleagues at Google in Israel."