The Bright Initiative partners with accelerator Subak to help face climate emergency
Powered by Bright Data, the Bright Initiative will provide Subak's member organizations with direct access to the company's technology, know-how, support, and expertise
The Bright Initiative, a global program that uses public web data to drive positive change, has joined the fight against the climate crisis by partnering with startup accelerator Subak. Launched in the UK this summer, Subak selects, funds and scales organizations that want to work collectively to keep the planet habitable, using shared data, infrastructure and tools. It connects the best tech, environmental and science talent to drive mass behavior and policy change.

Powered by Bright Data, one of the world's most powerful public web data collection platforms, the Bright Initiative will provide Subak's member organizations with direct access to the company's technology, know-how, support and expertise. This will allow a wide range of organizations tackling climate change in varied ways to make use of large amounts of relevant, structured and publicly available data drawn from the web.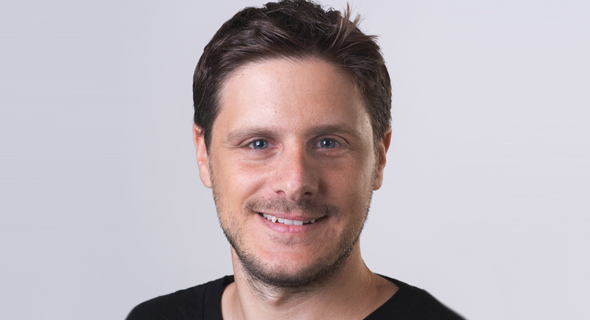 Bright Data CEO Or Lenchner. Photo: Tamara Barelski

"The climate crisis is the greatest challenge that we have ever known, and it is essential that the world's most powerful resource – data – is fully utilized in tackling it," said Or Lenchner, Bright Data's CEO. "Working with Subak, we can make sure that innovators with radical ideas have the data they need to make a difference. We know from our work with thousands of worldwide customers in multiple industries just how powerful the insights drawn from public web data can be, so there is much to be gained in using it in the fight against climate change."

Subak's founding members, who will have access to Bright Data's support and services, are:

New AutoMotive, a transport research group that supports the rapid uptake of electric vehicles in the UK by opening up data about the transition. It helped support the UK government decision to ban the sale of new gas and diesel cars in the UK from 2030. It has developed new tools, including the Electric Car Count, which splits electric vehicle sales data by manufacturer and region to track progress. It also hosts ElectricCar.Guide, a consumer guide to Evs, which uses tools like a novel cost-saving estimator that creates personalized costs, tailored to a person's own vehicle usage.

TransitionZero, which is harnessing satellite data to provide insight into global energy markets. Its recent "Turning the Supertanker" report, which assesses China's ambition to reach Net Zero by 2060, was hailed by former US Vice President Al Gore as "groundbreaking."

Ember, which has built the first open-source data set of global power generation with maps that show global coal flows from mines to power and steel plants. It is using these tools to influence policy to end the use of coal power globally. It also exposed the cost of subsidizing a power giant's wood-burning power plant in North Yorkshire – more than £30 billion (more than $40 billion) – which is equivalent to £500 ($677) for every British home.

Open Climate Fix, which was co-founded by former Google DeepMind machine learning engineer Dr. Jack Kelly and has been awarded funding from Google.Org to support its work in forecasting solar electricity generation to help optimize the grid.

Climate Policy Radar is mapping and analyzing the climate policy landscape globally using machine learning and AI to support evidence-based policymaking. It will build on the work that founder Dr. Michal Nachmany did at the Grantham Research Institute at LSE, where she led the work to map national climate legislation in every country in the world.

Alongside the partnership with Subak, The Bright Initiative is working with UK government officials at the Department of Culture, Media and Sport (DCMS) on a dedicated National Data Strategy (NDS) workstream exploring how to harness the power of data to meet net zero ambitions. As a member of the NDS Forum, Bright Data is providing advice on how to shape the work and will contribute insight and expertise as it progresses.