Interview
The Israeli startup using IoT sensors to seamlessly solve the parking nightmare
Software startup Wisesight has created a smart-parking technology that makes the entire process - from management to payments - smooth and straightforward
Crowded parking lots. Pay machines that are faulty and chew up credit cards or spew impractical and wasteful ticket vouchers. Lofty fines. These are just some of the problems that arise when parking in urban locations. Wisesight Technologies, an Israeli startup, aims to solve that and more with its smart parking technology that enables real-time automatic management, effective use of parking lots, while combining already-existing easy-to-use payment methods.

Wisesight began as a pipe dream of a group of five engineers, who formerly worked in the defense industry for aerospace giant Israel Aerospace Industries developing electro-optical devices for missile systems and UAVs. Parking wasn't merely an issue for them, but for many. "We wanted to develop a new system that would make the whole ordeal of parking completely frictionless," Akiva Armon, CEO of Wisesight, told CTech in an interview. The co-founders wanted to make an impact on something far larger than defense; something that affects people's day-to-day lives. "We wanted to bring our knowledge from the defense industry to the civilian one," he added, and thus Wisesight was born.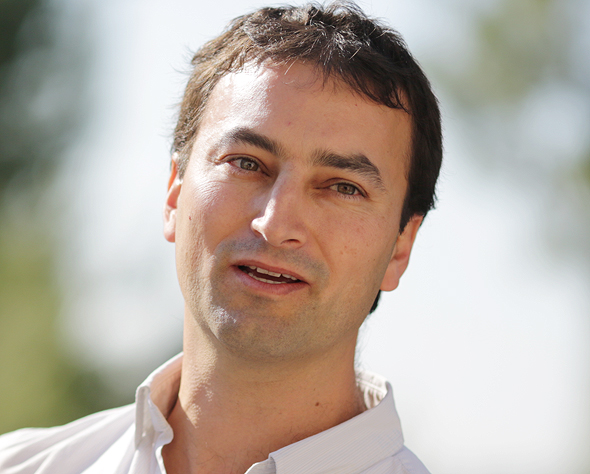 Akiva Armon, co-founder and CEO of Wisesight Technologies. Photo: Wisesight

Streamlining all services in one place

The company's solution is seamless in that it doesn't require the use of an app or special service subscription. Wisesight works directly with city municipalities to organize parking on streets or in lots, and ensures that people don't evade parking tickets or get bogged down by cumbersome fines, allowing them to easily pay for their parking.

"We wanted to change that nightmare parking scenario, which happens both in Israel and abroad, where half of the population doesn't pay the municipality for parking, and only less than 5% of parking violations are caught by inspectors." This, Armon explained, contributes to poor management on behalf of municipalities, and also is a leading factor in traffic jams, contributing to an excess third of drivers on highways who are constantly searching for empty parking spaces, clogging up roads, and leading to overall congestion. "We wanted to find a way to completely digitize that experience, and make it frictionless, so we developed IoT (Internet of Things) devices that work automatically when you park your car. You don't need to have a separate app and can use whatever current payment application you already use. Our solution automatically finds you a space, charges you, and sends you a bill automatically at the end of the month."

Wisesight's Control Center simultaneously navigates the driver to an empty parking space, while notifying the driver what other locations are available, and works with familiar payment apps, like Pango and Cellopark. So far, Wisesight is working with several municipalities in Israel, which it claims have already managed to cut down traffic by a third. Those include the cities of Modiin, Kfar Saba, Be'er Sheva, and soon Jerusalem. "They have already implemented our devices, and many more are on the way. We're bringing a major change to the parking industry, which hasn't been revolutionized in the past 50 years," he added.

Armon compared the company's solution to that used on the toll route on Highway 6, where hundreds of vehicles use the road, but none are forced to deal with payments or fines. "Everything is simplified; and that's what we aim to do with Wisesight's solution," he added. Additionally, typical navigational parking alternatives aren't 100% accurate, he explained, since they rely on customer-reported data, but Wisesight's option sees the bigger picture, and its IoT sensors can help automate parking for anyone.

Eliminating the parking fiasco nightmare worldwide

In Israel, the company's project is moving forward, and it hopes to soon expand to the U.S., Europe, and the Middle East. Armon noted how Wisesight is working closely with the Dubai Municipality and the UAE Transportation Ministry to provide parking solutions for the Gulf state.

Another big project is streamlining airport parking at one of the most congested airports in the United States: LAX. The company plans to cover the Southern Californian airport with a thousand sensor devices, which could help prep the area for its next major event, where it plans to host the Olympics in eight years. Other promising West Coast destinations include eliminating parking backups at Phoenix Sky Harbor International Airport in Arizona and at the Hoover Dam in Nevada.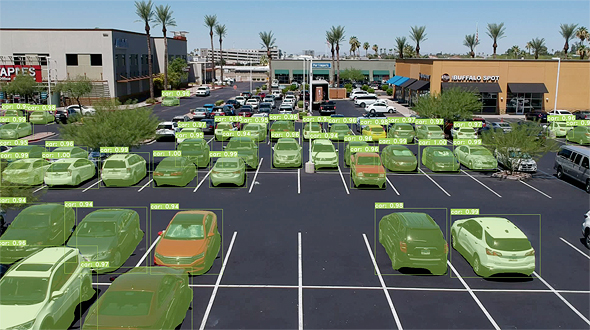 Wisesight's technological solution monitors vehicles in parking lots, and its sensors detect when a space becomes available. Photo: Wisesight

The company recently completed a $4 million Series A round from several private, undisclosed investors. "Originally, we didn't want to raise money from venture capital groups," Armon said, "but that is changing and I think we will approach the going-public question by next year." Part of that reluctance is due to the fact that Wisesight plans to gain more experience with working with U.S. municipalities prior, and also has plans underway for opening up a U.S. branch in the next three months.

The parking-app market value for 2018 was capped at $6 trillion, but in 2025 that number is expected to reach $11.5 trillion. Wisesight believes that with the use of its system, a city can generate a yearly revenue of $133 million - compared to only $48 million without it.

"Our goal is to head into a world without parking tickets, and doing it with IoT tools that automate management. I want people to see what we've done, and how it can benefit everyone, from municipalities to drivers to average citizens," he said. "I think that the main goal is to find ways to make our lives easier. Parking is a real pain in the ass. Our solution is a real game-changer."