20-Minute Leaders
"We always say that the relationship between Israeli companies and Japanese corporations is really creating a synergy."
Noa Asher, CEO of NTT Innovation Laboratory Israel, talks to Michael Matias about working with different countries and cultures
Matchmaking, travel, and new cultures have been themes of Noa Asher's life since childhood, and they have guided her career. She was an intelligence officer in foreign relations in the military, and after a brief time as a lawyer to a group of startups, she joined the Ministry of Economy and Trade. During her years there, she helped build ties between Israel and Asia, the Midwest U.S., and Japan. The relationship with Japan has been especially fruitful, as Asher shares that the country went from almost no investment in Israel before 2014 to $8 billion now. She explains that there are cultural challenges to overcome, but the benefits are worth it. Asher is now in the private sector as CEO of the new NTT Innovation Laboratory Israel. She helps the more than 900 companies in the NTT Group find Israeli companies to invest in and collaborate with.

Click Here For More 20MinuteLeaders

Tell me about yourself and how you found yourself dealing with economics and trade between Israel and Japan.

I actually started my career at the end of the '90s as a legal adviser in a group of Israeli startup companies. I didn't like being a lawyer at all. I left three years after when I was accepted to the diplomatic corps at the Israeli Ministry of Economy and Trade. I spent 18 years there. It was a really amazing, exciting time for me.

I started there at the Asia Pacific department when we just started all the relations with China. Then I moved to the Chief Scientist's Office. Today, the Innovation Authority. I spent a few years as the chief of staff. Then I spent five years in the U.S. as the commercial attaché at the consulate in Chicago, working on promoting relationships between Israel and the Midwest. I came back, and I worked at the Ministry of Economy heading the financial department.

Then I was very fortunate to be appointed as the Economic Minister at the Embassy of Israel in Japan. I spent six years there that could really be defined as the revolution in terms of the economic relations between Israel and Japan, when Japanese companies and government started seeing Israel as a legitimate place to do business.

I came back in August 2020. I was very happy to receive a proposal from NTT. NTT realized as well that they have a great value to earn from having a center here in Israel. We established the center on July first. We are very new. We are serving as the focal point for NTT Group companies—there are 989 companies in NTT—to Israeli innovation. We are here to help NTT Group companies work with Israeli companies, identify opportunities for investment, for collaboration, for joint R&D, for new businesses, and distribution of Israeli products and technologies. We are working mostly now as matchmakers, identifying the needs and the opportunities in Israel and trying to establish new platforms that will promote this collaboration.
Noa Asher, CEO of NTT Innovation Laboratory Israel. Photo: Einat Don
Tell me about the Tokyo landscape when you were there, both in relation to Israel but also in terms of innovation technology.
Japan's economy is one of the largest economies in the world. They are trying to find out ways where they could really stay in that competition and achieve new value. Israel was not on the map of the Japanese industry until 2014. There was very limited collaboration between Israeli and Japanese corporations in terms of investments, in terms of joint ventures.
In Japan, government to government relationships influence the industry top-down. In 2014, there was a visit of the KEIDANREN to Israel, which is the big organization of all the big companies in Japan. That's where they said that it's legitimate and beneficial to do business with Israel. Then we had Netanyahu, our previous prime minister, visit Japan in 2014. That's where everything started to roll. It was like a rock was moved out of a dam and the river started streaming.
What was it about the visit that opened the canal?
After the visit, he had very close relations with then-Prime Minister Abe. They decided on collaboration in various fields: cybersecurity, and others, and R&D. A few months after, he invited the Minister of Economy in Japan to visit Israel for the first time. Then Prime Minister Abe visited Israel in January 2015. Every time there was such a meeting, new agreements were signed.
In January 2015, the Israeli government received a resolution to promote the relationships between Israel and Japan. One of the things that we did was campaigning for Israel, showcasing Israel as a startup nation, as an innovation hub, which is very relevant for the Japanese companies. We always say that the relationship between Israeli companies and Japanese corporations is really creating a synergy. Together we can create great value.
From 2014 to 2020, and now even though we are facing COVID, we still see great growth in the relationship. There was a revolution in terms of economic relations. The investment went from almost nothing to more than eight billion dollars in Israel. Also, as a government, we were able to create all sorts of platforms to promote and encourage this relationship. One is the Japan Israel Innovation Network, a network of all the important economic organizations in both countries.
One of the greatest milestones was in January 2019, when the then-Minister of Economy from Japan came to Israel with top executives from 99 Japanese companies. We organized a Japan-Israel festival. We created hundreds of meetings between those corporations and Israeli companies.
Everything that you do is really influencing the industry. The Japanese companies like to follow. They usually are not the first to initiate a new trend. But then they see so many executives, government: everybody's working with Israel.
What about the culture differences? How did that come into play at the beginning of trade and investments?
Israeli and Japanese cultures are so different and so opposite. There's a lot of negotiations that need to be done. There is a great difference. But that's where I think really the capabilities of the Israelis and the features of the Japanese are really completing each other and creating this synergy.
Israelis have to learn how to work with the Japanese. For the Japanese, harmony is maybe a top value. There is no win-lose situation. You want your partner to benefit from that transaction. You want to have a long-term relationship based on trust. It's very important for them to create this harmony. It's hard for Israelis. They have to change their mind-set. They are not here to win. They're here to create this harmony of working together and understanding the needs of the other side.
The biggest challenge for us Israelis is the speed. Speed of making decisions in Japan is very, very slow. Sometimes, it's too slow for the Israeli startups that need to understand what's going on very quickly. This is a great challenge that we have to overcome. We are trying to navigate and bridge those differences in order to make it more valuable for Israelis, and now for NTT, not to lose great opportunities here in Israel.
What fascinated you as a kid?
From a very young age, I loved traveling. I spent two years in junior high in Edmonton, Alberta, Canada. When we arrived, my father bought this trailer, and we traveled everywhere. I could never handle routine life. This was very hard for me as a lawyer, I think. I worked in the military as an intelligence officer in foreign relations. I always liked learning about new cultures.
What inspires you right now in the day-to-day?
That transition from the public sector to the private sector was very dramatic for me. I loved the feeling of making an impact. Working at the ministry, I really felt that I could do good for the Israeli economy, for the Israeli industry. Now, at NTT, I'm not working for the Israeli government, but I am working for the Israeli industry. NTT is a huge conglomerate working in many different fields. We are here focusing on cybersecurity, digital healthcare, and AI. I'm here to help the Israeli industry and create value for NTT. I really want this feeling of making an impact, a great contribution to Israel.
If there are a few words that would describe you, what would they be?
Mother. I have three great kids. Matchmaker. In fourth grade, I was a matchmaker for girls and boys. I think I took this ability to my career. Wife.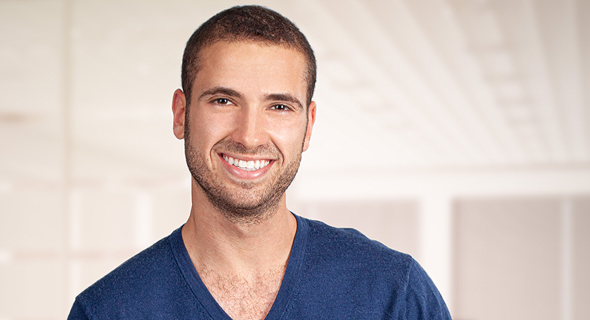 Michael Matias. Photo: Courtesy
Michael Matias, Forbes 30 Under 30, is the author of Age is Only an Int: Lessons I Learned as a Young Entrepreneur. He studies Artificial Intelligence at Stanford University, while working as a software engineer at Hippo Insurance and as a Senior Associate at J-Ventures. Matias previously served as an officer in the 8200 unit. 20MinuteLeaders is a tech entrepreneurship interview series featuring one-on-one interviews with fascinating founders, innovators and thought leaders sharing their journeys and experiences.
Contributing editors: Michael Matias, Megan Ryan