FoodTech 2021: The path to healthy eating - from the lab to your plate
Protein-enriched powder, personal food recommendations, capsules that transform into a nutritious meal, cultivated meat, replacing synthetic compounds with plant-based alternatives, extending shelf-life, and superfoods, are all included in the innovations of 11 Israeli startups who reached Tnuva and Calcalist's FoodTech 2021 finale
Tnuva and Calcalist's FoodTech 2021 innovation competition is heading toward the finale, with 11 startup companies chosen from among dozens who submitted applications.

This year the final competitors are focused on technological developments in the foodtech sector in areas such as cultured food and cultivated meat, circular economics, marketing and personalization, supply chain needs, and even industry 4.0. This diversity attests to the growing dominance of the Israeli high-tech food industry, and reflects on the impact that such technologies have on the world's future.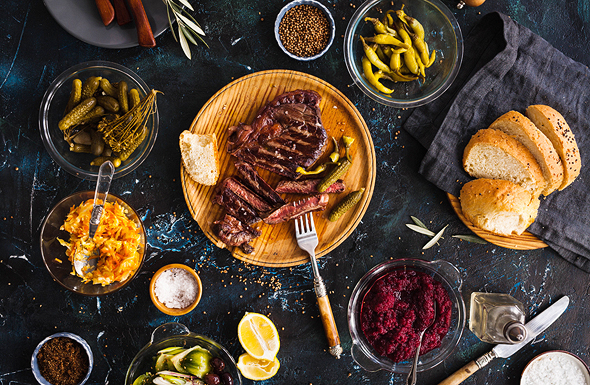 Israeli startups are creating the next generation of food, including substitutes for popular options that are both healthy and delicious. Photo: Shutterstock

The finale will take place on Monday, October 18 at the Pop&Pope complex in Tel Aviv. The winner will receive $100,000 for commercializing their product through Tnuva or as an investment, and up to $50,000 to receive media coverage on Calcalist's website.

The competition's judges include Yoel Esteron, Calcalist's publisher, Eyal Melis, CEO of Tnuva, Anya Eldan, VP of Startup and Business Development at the Israel Innovation Authority, Jonathan (Jon) Medved, Managing Partner and founder of OurCrowd, Prof. Ayelet Fishman, Dean and faculty member at the Technion Institute of Technology's Biotechnology and Food Engineering Department, Eyal Rosenthal, Investment Director at Finistere Ventures, Dr. Tali Feldman-Sivan, an entrepreneur in the fields of foodtech, pharma, and medical devices; Dr. Tammy Meiron, CTO of the Fresh Start FoodTech Incubator and CEO of GFI Israel; Shay Cohen, CIO of the Tnuva Group; and Dr. Zeev Feldman, Chairman of the Board of Trustees of Tel Hai Academic College. In addition, Ron Zadok, Audit Partner at KPMG and head of the foodtech and agritech sectors will serve as presenter.

1.

Name: MAOLAC

Founded: 2018

Founders: Maya Ashkenazi, Ariel Orbach, and Eli Lerner

Despite its nutritional benefits, the dairy industry does not use colostrum (the fluid obtained from the udder three days after calving before milk is produced), and every year 5 billion liters of the compound contaminates the sewage system. MAOLAC developed a technology that can identify and map hundreds of proteins within colostrum, and through the assistance of artificial intelligence-based models creates a database that provides recommendations for possible protein combinations that fit specific personal needs. The company's colostrum powder is rich in protein, and can be used in food, as an additive, in certain cosmetics, pharmaceuticals, and even infant formula.

2.

Name: AlgoCart

Founded: 2020

Founders: Yuval Canfi and Tomer Harpaz

Anyone who's avoided consuming certain products recalls the lengthy process of reviewing ingredients prior to making a purchase. AlgoCart has developed an AI-based personalization technology that enables people to purchase a food item that is in line with their personal health needs, without prior knowledge. The company's algorithms read the product's components, analyze them based on expert knowledge in the AI system, and recommend products which could suit the customer. The system is designed for food company websites, which can improve customers' consumption experience.

3.

Name: ANINA Culinary Art

Founded: 2019

Founders: Meydan Levi, Anat Natan, and Esti Brantz

The next generation of pre-made meals already looks a lot tastier. ANINA, whose founders are graduates of the Bezalel Academy of Art and Design, create specialized capsules of prepared food that are easy to assemble, made of 100% natural ingredients, rich in nutritional value, and contain 40% vegetables and 20 grams of protein per serving. The final result is an appetizing capsule that anyone can place in a bowl, add water, heat up in a microwave for a few minutes, and be presented with a healthy and nutritious meal. ANINA also uses ingredients that are not directly sold to consumers due to their unsightly appearance.

4.

Name: Alfred's Food-Tech

Founded: 2021

Founders: Rafi Shavit, Ronny Reinberg-Moran

Alfred's Food-Tech has devised a creative solution for a problem that disturbs many cultivated-meat producers: its texture. The company develops a technological platform to create textures for plant-based substitutes for meats and cheeses, such as red meat, chicken, fish, and Israeli yellow cheese (which is similar to Swiss). The patent-protected technology has been borrowed from the pharmaceutical industry. Some of its benefits include generating smoother textures, being able to produce significant commercial quantities, and providing clear regulatory trajectory with familiar-raw materials at a competitive price.

5.

Name: ProFuse Technology Ltd.

Founded: 2021

Founders: Dr. Tamar Eigler, Guy Nevo Michrowski

Cultivated meat is one of the thriving industries in the alternative food arena, but there are some main challenges, namely the slow rate of production of these products, which also significantly affects many companies' profit margin. ProFuse Technology uses research from the Weizmann Institute of Science, which accelerates processes when growing meat and muscle cells in a lab, and thereby assists companies in the cultivated meat industry to increase their output while under production. ProFuse's product is a raw material in the supply chain, and tests have shown that it significantly speeds up growth of these cells compared to the industry's standard.

6.

Name: Kiinns

Founded: 2019

Founders: Tzvika Furman, Dr. Ehud Furman

Kiinns is a company whose goal is to fundamentally change the sanitation process in the food industry. Instead of a lengthy procedure requiring numerous chemicals, the company has developed a unique polymer coating that can be sprayed directly on production machines. The single-use substance is suitable for all types of manufacturing geometrics, and creates a separation between the food and machines throughout the food production process. Immediately after the procedure ends, the coating is removed and a new polymer is applied. This is done entirely by an automated system that the company has also built. This process significantly reduces the amount of bacteria that food is exposed to during production. By using such a biodegradable polymer, the process also conserves funds that are typically spent on cleaning up sewage and other contaminants released in traditional sanitary procedures.

7.

Name: Pigmentum

Founded: 2018

Founders: Tal Lutzky, Amir Tiroler

The company, which began its journey in a lab at the Hebrew University of Jerusalem, developed a technology to extract natural materials from traditional crops. The company hopes these minerals will replace synthetic materials currently used as either raw materials or food additives. In addition, Pigmentum's technology improves the current extraction process, and produces up to 15 times more raw material than any plant.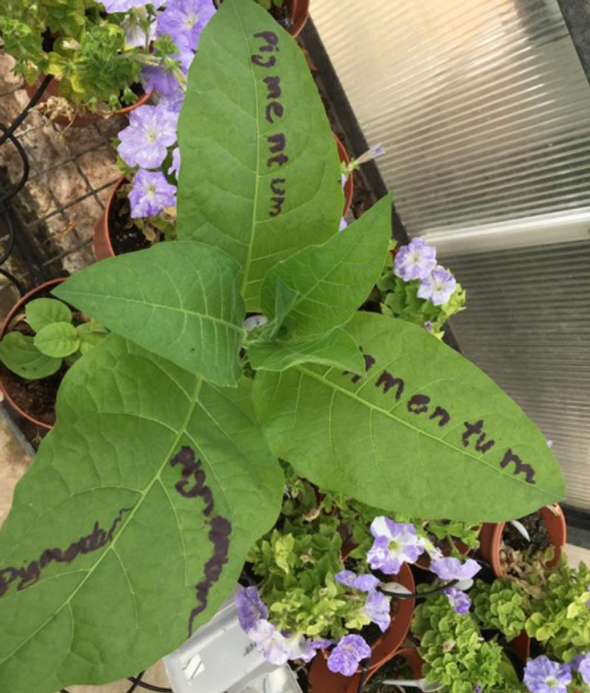 Pigmentum wants to grow healthier plants. Photo: Pigmentum

8.

Name: Biotipac

Founded: 2018

Founders: Ifat Hemmer, Ifat Peled-Dinstag

Throwing away fresh food after it expires is a difficult nut to crack. Biotipac has developed a technology that extends the shelf life of crops, agricultural produce, and other fresh food products and protects them from spoilage-causing microorganisms, by using human-friendly bacteria. This conservation mechanism is based on competitive inhibition, meaning that "good" bacteria replace harmful ones. This solution simplifies products, is cost-friendly, boosts quality, efficiency, and is highly applicable. The company's solution is suitable in the long term, not only for fruits and vegetables, but also a natural preservative. In addition, the company's operations don't require production lines to invest in special equipment.

9.

Name: MeaTech 3D

Founded: 2019

Founders: Sharon Fima

Listed on the Nasdaq, MeaTech 3D combines protein production with 3D printing. The company develops a variety of advanced technologies to produce alternative protein products, specifically focusing on growing beef, pork, and chicken-based stem cells as well as improving plant-based foods with real lab grown "meat." It develops a 3D biological printing system that creates selected meat products, with its printer "printing" those meat cells. Following that undertaking, the cells are then transferred to an incubator to grow over a period of time.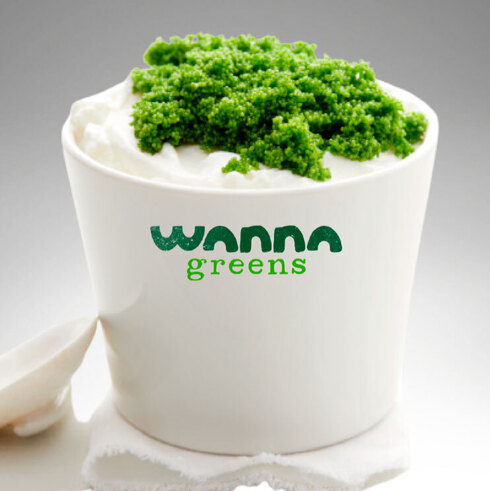 Wanna Greens. Photo: Thomas Dhellemmes

10.

Name: GreenOnyx

Founded: 2013

Founders: Tsipi Shoham, Benny Shoham

The Duckweed plant from the water lentil family is the new superfood you've never heard of. Every gram of Duckweed contains more iron than spinach, more zinc than kale or broccoli, and more potassium than any other green leafy vegetable. GreenOnyx has developed an autonomous vertical farming system for growing vegetables in optimal environmental conditions, which are controlled and adapted using biological sensors that replace the need for an agronomist. Air in the structure passes through a high-quality filter that gives it sterile-status, and water is also treated to prevent contaminations. A high quality superfood is produced, which is locally-grown, and also reduces costs associated with growth and transportation, offering a fresh new superfood that is readily available in grocery stores.

11.

Name: Yeap Ltd.

Founded: 2020

Founders: Jonathan Goshen, Didier Toubia, and Dominik Grabinsk

The product that Yeap developed solves two problems at once: by eliminating the accompanying aftertaste of protein substitutes, while using a by-product from the yeast industry. Yeap's technology uses leftover yeast from industrial production processes such as those used in beer or yeast extracts, creating a protein powder that can also be used as a food stabilizer. The company's protein is highly functional, and its taste can be easily altered - unlike the well-known pea protein which has a dominant aftertaste, and requires heavy flavoring and scent additives to mask the taste making it a more processed and less healthy product.