Which Israeli start-up will make the list of future industry leaders?
The Calcalist and Bank Leumi Mind the Tech New York conference, which takes place November 15-17, will serve as a stage for Qumra Capital's rankings of potential future industry leaders
In the almost two years since the beginning of the Coronavirus pandemic, the Israeli high-tech sector has recorded a significant and impressive period of growth. Now, it's time to unveil the startups that have gone through this timeframe in the most impressive manner and could lead the industry in the coming years.
Mind the Tech Conference, November 15-17

At the Calcalist and Bank Leumi Mind the Tech New York conference, which will take place November 15 to 17 and will be held for the fifth consecutive year, Qumra Capital will unveil its ranking of the top ten companies with the biggest potential to become market leaders in their field. The ranking aims to reveal innovative Israeli technology companies, which are growing rapidly and becoming leaders in their fields.

Calcalist and Bank Leumi's Mind The Tech NY conference is one of the most prominent and important events of the local high-tech industry, bringing together entrepreneurs, investors, and businessmen and women from Israel and the U.S. for three days of networking and business development.

"Israeli companies are catching up to Silicon Valley. It is important to examine the companies' annual sales rate (ARR), which is a significant measure of strength and the ability to become a global market leader," said Erez Shachar, Managing Partner at Qumra Capital. "While Israel boasts dozens of local unicorns and a large cluster of accelerated growth companies, it is important to continue, nurture and support the next generation of growth companies. We are thrilled to publish the companies ranking, and invite companies to compete for the title."

Qumra Capital's ranking will be published as part of the conference coverage, and the companies that will make the list will receive, among other things, media coverage, free participation in conference events, as well as access to a global network of investors and a network of prominent CEOs in other growth companies.

Among the companies included in the previous ranking, published at the New York conference in 2019, are Snappy, which last May raised $70 million, nine months after raising $25 million, and this year the company's CEO, Hani Goldstein, will also be among conference speakers. VIM, which raised in May $60 million led by insurance giant Anthem and pharma chain Walgreens. Papaya Global, which last March reached unicorn status with $100 million raised, and Capitolis, which acquired American LMRKTS for $ 50 million in August.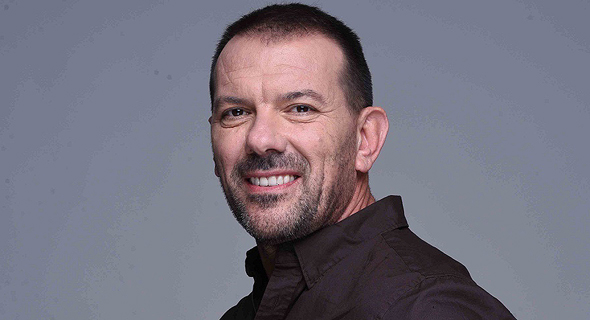 Erez Shachar, Qumra Capital Managing Partner. Photo: Meir Cohen

Shahar added that "the Corona crisis has accelerated digital transformation processes, both in dealing with customers and managing the supply chain. Sales processes have been substantially shortened and allow for accelerated growth. Companies that have been able to adapt to the changing market have succeeded. Every year, more companies ask to be ranked. Every year, the number of desirable companies increases, which is an encouraging phenomenon. The growth market is red hot, and we are happy about the opportunity to take a leading part in financing the growth stages."

Registration for the ranking is open to start-ups from all fields, which have annual revenues higher than $2 million and lower than $8 million. Candidates will be examined from different aspects including product, technology, market size, competitive advantage, growth potential, etc. The finalists will be invited to present in front of a professional committee, which will include the Qumra Capital partners and senior executives from EY, Qualcomm Ventures, Leumitech, Discount Capital, SVB and the Meitar Liquornik Geva Leshem Tal law firm.