Silicon Valley to Silicon Wadi: California-Israel economic ties are stronger than ever
A new report by the Bay Area Council Economic Institute has highlighted the robustness of the economic ties between both states, with California being home to 22 Israeli-founded technology unicorns, the most of any US state
The strength of the economic ties between Israel and California, especially when it comes to tech, are no secret. However, the degree to which the two economies benefit each other is not very well known to those sitting outside the inner circle of activity. A new report released on Monday by the Bay Area Council Economic Institute titled "Silicon Valley to Silicon Wadi - California's Economic Ties with Israel" is hoping to change that.

According to the report, from January 2003 to February 2021, 57 California headquartered investors, of which 54 are from the Bay Area, have invested in 750 Israeli startups. Fifty-eight percent of all investment rounds of $30 million and above had California investors. At the end of 2020, 478 Israeli startups had offices in California, the second highest of any state. California is also home to 22 Israeli-founded technology unicorns, the most of any US state; all but one are based in the Bay Area.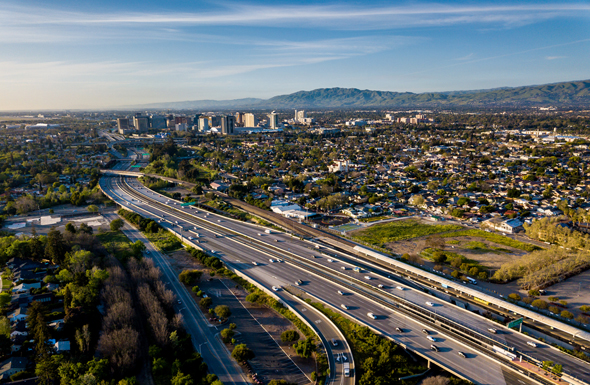 Silicon Valley. Photo: Shutterstock

In addition, California-based companies are responsible for 20% of all acquisitions of Israeli companies globally and for 42% of all acquisitions by US-based companies. This pattern of acquisition accounts for $76 billion in value, or 50% of the global total for acquisitions in Israel and 70% of the US total. Three of the five largest Israeli acquisitions to date and seven of the top fifteen acquisitions, which include acquisitions such as Mobileye by Intel and Waze by Google, have been made by California companies, with Bay Area companies the top acquirers. Of the three acquisitions over $1 billion that were made in 2019 alone, all were made by California companies.

California companies undertook a total of 147 foreign direct investment (FDI) projects in Israel. Of those investments, 127 were by companies in the greater Bay Area, primarily in R&D. Software and IT Services was the leading field followed by Semiconductors, Financial Services, and Communications. According to fDi Markets, the value of investment by 103 California companies between 2003 and 2021 totaled $22.4 billion. Of the top 20 California companies investing in Israel, 18 were headquartered in the Bay Area. For many, their presence in Israel began with the acquisition of an Israeli company. While the list of Silicon Valley companies in Israel is long, several— Applied Materials, KLA Corporation, IBM (which has a major research laboratory in San Jose), Oracle, Cisco, Salesforce, and Intel—stand out as examples of the role that Israel plays in the global R&D and business strategy of multinational companies, the report stated. Out of 402 multinational companies with an innovation presence in Israel, 96 are California headquartered, and of those, 80 are from the Bay Area. By comparison, there are 13 multinationals with an innovation presence from the UK, 14 from France, 15 from Germany, 10 from China, 7 from Japan, and 6 from India.

The report mentioned that promising fields for future cooperation include biotech, data science, and security, particularly advanced cryptographic systems such as post-quantum cryptography.

Since 1990, the Bay Area Council Economic Institute has been the leading think tank focused on the economy of the San Francisco Bay Area/Silicon Valley. This latest report was developed and written by Sean Randolph, Senior Director at the Bay Area Council Economic Institute, with the support of Myrna Srouji.

"For me the significance of this report is that for the first time the story of California and Israel and the value to each other is being told," Shlomi Kofman, Israel's Consul General to the Pacific Northwest since August 2017, told CTech. "It demonstrates the remarkable value of Israel to California companies, of joint work between Israeli and California scientists, founders and companies to California. It reflects our endless desire for innovation and betterment. The story of our unique ties between two leading innovation hubs has no precedence or similarity. It has global implications and leading global innovation."

Kofman said that the main highlight of the report for him was the enormous number of connections and projects on all levels. "Hundreds of joint projects and researches through three binational foundations: BIRD (The Israel-US Binational Industrial Research and Development Foundation), BARD (The US-Israel Binational Agricultural Research and Development Fund) and BSF (The US-Israel Binational Science Foundation, hundreds of Israeli companies in California, and billions invested in Israeli companies, VC and more," he noted.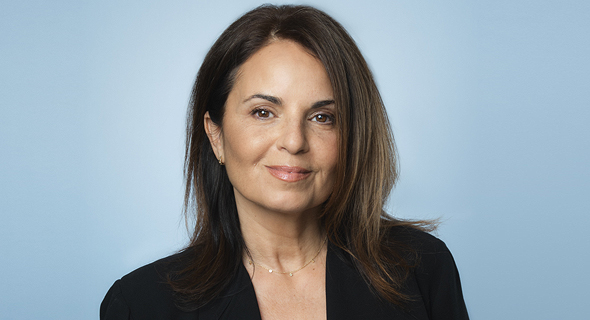 Shuly Galili, Founding Partner at UpWest Ventures. Photo: Courtesy

Shuly Galili, Founding Partner of seed fund UpWest, has spent the past 20 years working on the junction of everything tech and innovation between Israel and California. The first of those 10 years were spent as the Executive Director of The California Israel Chamber of Commerce (CICC), with the second decade coming at UpWest, a cross-border VC with the largest portfolio of companies with both California and Israel offices and employees.

"The significance of the report to me personally is seeing years of hard work by many great people displayed here for the next generation," Galili said. "When I started the CICC in 2000 we were already seeing how Big tech/US corporations make a significant impact on Israel (building R&D there etc). However, what is so meaningful to me with this report is seeing how things have changed and now Israeli startups are making a significant impact on California in many sectors of the economy."

Galili is hoping the report can lead to more favorable policies towards Israel on the California side. "There is still so much work to do with improving Israel's position and image, especially in times like these with BDS taking significant center stage and influencing policymakers," she explained. "Climate change is one of the biggest challenges for the world and where Israel and California can make collaborative impact. We are seeing it with increased wildfires, drought, rising sea levels and imminent food shortages. This is where there is an incredible opportunity for new technology collaboration and where as an investor I would love to see Israeli startups make an impact. Both states have enough motivation to work together on this important challenge."

Kofman echoed a similar sentiment. "My hope is that this report will lead to the expanding and deepening of our cooperation in fields of mutual concern like climate change, water shortage, food security, cyber and more. We have much more to learn from each other and our story shows that we can make the world a better and safer place."