"Israeli climate-tech entrepreneurs will build next generation of unicorns"
Some 9% of startups founded in Israel in 2020 operate in the climate tech sector, and the country is rapidly becoming a world leader in cultured meat, irrigation systems, precision agriculture, and water desalination technologies, says IIA and PLANETech report
After conquering the cybersecurity sector, is the Israeli high tech industry on its way to becoming a world leader in climate technologies? A report published by the Israel Innovation Authority and the PLANETech community on Thursday illustrated the progress being made by the Israeli climate tech ecosystem, identifying a clear trend of rising investments, finding that 9% of startups founded in 2020 operate in the climate tech sector.

"The report we compiled positions Israel as a global leader in climate tech and throws a spotlight on the areas that have unique potential in Israel," PLANETech CEO Uriel Klar said. "Israeli entrepreneurs will develop climate solutions and technologies, will build a new generation of unicorns in Israel, and will help cope with the biggest challenge to humanity. The vision of PLANETech and its partners is to transform Israel into a global center for climate technologies that helps reduce greenhouse gas emissions in Israel and around the world."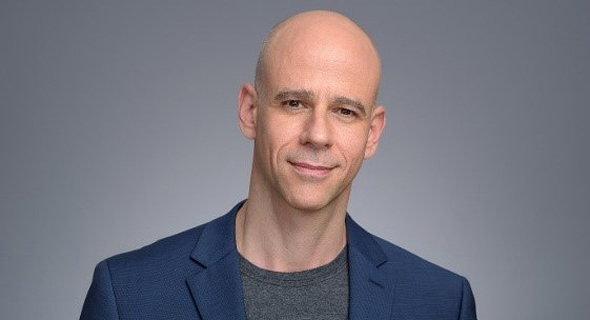 Head of the Israel Innovation Authority Dror Bin. Photo: RAD

Global interest in climate tech is growing rapidly. In the first six months of 2021 investments in climate tech stood at over $14 billion, and are on their way to breaking an investment record from 2018, when that number reached nearly $18 billion.

The report located 619 companies in Israel that operate in the main areas of climate tech, with 366 of them identified as startups. The report found that 235 of those companies operate in clean energy systems, of which 119 are startups which raised around $2 billion; 212 companies operate in climate smart agriculture, with 130 identified as startups who raised $950 million; 127 companies operate in the areas of sustainable mobility and transport, of which 75 are startups that raised $1.8 billion, and lastly, 45 companies operate in the alternative protein sector, of which 42 are startups that raised $364 million.

Some 560 private entities invested in local climate tech companies, although only a third of them are Israeli-based. Between 2018-2020, total investments in climate tech stood at $2.97 billion. In the first half of 2021, investments had already reached 40% of the total volume of investments of the previous three years. The IIA invested $280 million in 350 Israeli climate tech companies between 2018-2020.