20-Minute Leaders
"Payment, language and culture barriers must be removed in order to succeed working globally."
Yair Tal, CEO of BLEND Localization Services, joins Michael Matias to discuss helping companies expand into new markets that have different languages and cultures
Having the right people around you is key to managing a business, especially a global one, says Yair Tal, CEO of BLEND Localization Services. BLEND helps companies expand into new markets that have different languages and cultures, and this involves having a global team of local talent around the world. Tal shares that companies wanting to reach customers in new countries have to think through much more than just translating their content to a new language. There are challenges adjusting a product and its messaging to different cultures and meeting different regulations. BLEND does the research on cultural fit to help companies decide where to focus their efforts. Then they help write content for the new market, build websites, and grow traffic. Tal is inspired by the passion of BLEND's clients, learning about new companies, and seeing people from around the globe work together.

Click Here For More 20MinuteLeaders

Tell me about yourself and what guides you in your career.

I'd been with Payoneer for many years, leading the enterprise side of the business. In a way, it's very similar to what we're doing here. It's a solution that you are actually designing for clients that they are trying to grow globally. There are many challenges when you want to work globally. That you need to remove barriers when it comes to payment, when it comes to languages, when it comes to cultures. Working with companies for the long-term, building the relationship, understanding their needs, and then developing the solution that they need: this is what I like the most.

What's happening that makes BLEND a necessity in today's world?

It's really hard to talk about any trends without mentioning COVID because this is the reality that we are living in. There are a lot of things that are changing in the world. There are internationally endless options for me to sell and to grow my business. But then I get into a challenge. But how do I deal with the cultural gaps? How do I deal with the language?

That really encompasses the idea of localization, making things local for culture, for language, for everything.

Before it was BLEND, we were One Hour Translation. We went through a whole process of how we want to really define the company. We chose BLEND because if you want to grow your company to a new market, you need to compete with locals, and you need to blend into a culture and a country in order to win and grow your business.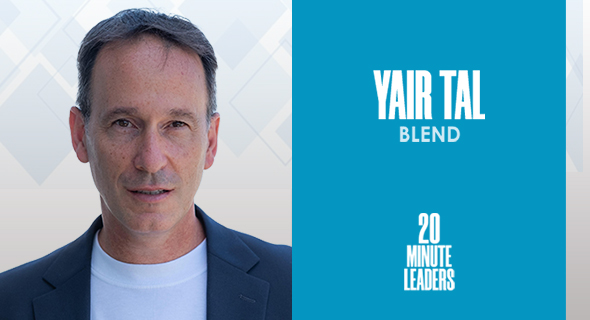 Yair Tal, CEO of BLEND Localization Services. Photo: Credit 24
As a business owner, what strategy should I even be thinking through as I'm approaching new cultures or demographics?
It starts from the culture. You need to have a culture fit for your product. We work with the gaming companies, and there are lots of regulations in other countries.
There's no point for them even to try to go there because they will be blocked. In e-commerce, they may have restrictions on specific products. Or it might be a culture gap.
You really need to make sure that your product is a good fit for the country, for the domain that you want to expand your business into. You have to do the research before. One of the things we do for companies is prepare the reports.
One client came with a list of 25 countries that they would like to explore. Together, we looked into the specific countries and then realized that it won't be a good fit to start with all of them. But we picked, together, 17 based on the research that we had with the local talents in each country.
You're understanding these cultures in a different way with more experience, so you could actually envision or predict how they would perceive the product.
It's very important to do it with local talents. We worked with a company that's all based on YouTube movies, but then it wouldn't work in China. So, you don't want to start in China when you need to duplicate all of your content into a different platform.
After you pick your countries, we say, "Now, we need to help them to write the content." If you just translate the content they have to a different language, it wouldn't be good enough. Now, you want to move on to the SEO and to build traffic for them, build their websites, design their websites all the way to the payment page and so on.
How similar is this process across companies?
There are lots of similarities when you go into the specific verticals. In e-commerce, you see lots of similarities. In physical goods, there are lots of similarities. If you go to gaming, legal stuff, or pharma, you see different challenges. But as you go into the vertical, then there are really lots of things that we can duplicate and we can design for them.
Do you believe that in the coming years we're going to see people becoming more similar so perhaps you won't need to localize as much? Or is this a need that is going to keep growing?
You can go back to the Bible when people tried to speak the same language, but it didn't work well. I feel comfortable that it will take many more years before we will all speak the same language and you can actually share the same culture.
It's not only translation. There are more and more solutions with the AI solutions for gapping the different languages. But the culture is a huge challenge for localizations. With all of these solutions that you have on AI, if you want to be sensitive to your clients, if you want to give them the personal approach, that technology is still behind. We are also investing a lot in technology. But we know that if we don't have the human factor to refinine the processes, we won't give the right experience to the clients.
How do you strategically think as the CEO where you're headed as a company?
First, it's all about building the relationship with our current clients. Listening to and understanding what are their needs, what is their passion, where they want to grow their business, and making sure that we can support them. When you have an ongoing need, you can develop more AI tools so you can learn their needs and you only do the improvements.
As far as how we can keep them with us, we are listening, developing the solutions based on their needs and making sure that we can support them with the scale. This is really where we are focusing the most, which forces us quite often to develop things that we don't have yet because we see the trend, we see the next client, we see their demands, we see their challenges. And we know that if we're not going to do it, someone else will do it for them.
What really fascinated you as you were growing up?
I'm a people-person. It's always about the people around you. Today, I see lots of similarities to being at the Scouts, being with friends at the army. We need to really manage a global business overseas. We know that in order to manage this business, you need to have the right people around you. You need to have the environment of people who want to fight together, they want to win together, they want to think together. That's definitely something I'm taking from there to today.
Where do you draw your inspiration from today?
I'm curious to learn. Speaking with customers, learning about new businesses: what they do is amazing. If I can make them grow more, they will grow their business. And in many cases, they will do good to the world.
If you can really bring those customers and the passion they have to the talented people that speak the right languages, it's a win-win. Speaking with a client who needs 17 different languages and you see 17 people on the Zoom speaking 17 different languages, it's amazing.
What are some words that come to mind that represent you?
I'm curious. It's hard for me to go in the elevator and not to ask someone a little bit about them. But the same with clients: I want to know. I think it makes me smarter. I am creative. I'm trying to find the solutions for challenges. And people-person. I like working with people, communicating with people, and building a solution with people.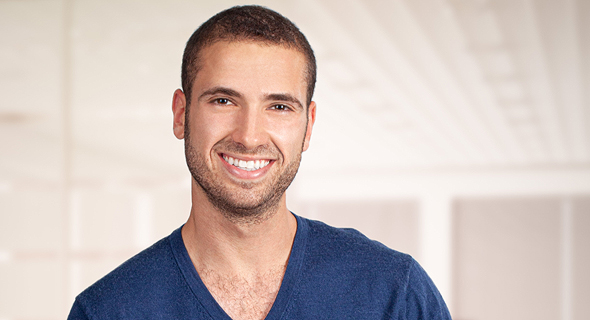 Michael Matias. Photo: Courtesy
Michael Matias, Forbes 30 Under 30, is the author of Age is Only an Int: Lessons I Learned as a Young Entrepreneur. He studies Artificial Intelligence at Stanford University, while working as a software engineer at Hippo Insurance and as a Senior Associate at J-Ventures. Matias previously served as an officer in the 8200 unit. 20MinuteLeaders is a tech entrepreneurship interview series featuring one-on-one interviews with fascinating founders, innovators and thought leaders sharing their journeys and experiences.
Contributing editors: Michael Matias, Megan Ryan