AI mobility startup Autobrains raises $101 million for self-learning platform
The Series C round was led by Temasek and will help the company disrupt the advanced driver-assistance systems (ADAS) and autonomous vehicle marketplace with its alternative approach to AI for automation
Autobrains, which has developed a self-learning artificial intelligence technology for assisted and autonomous driving, announced on Monday that it has raised $101 million in Series C financing led by Temasek, a global investment company headquartered in Singapore. Additional participants in the round include new investors Knorr-Bremse AG, a leading automotive player, and VinFast, as well as existing investor BMW and long-term strategic partner Continental AG.

The company didn't disclose its valuation in the round, but it had been rumored that it was previously considering a SPAC merger at a $1 billion valuation. "We are unequivocally a rival of fellow Israeli company Mobileye and we sell our systems not only through Continental, which is our long-time partner, but also through new partners," said Igal Raichelgauz, CEO of Autobrains, which went previously under the name of Cortica AI. "We have a technological advantage over Mobileye. We are a software company that doesn't need to develop a chip and that allows us to cooperate with the different chip manufacturers. It is very difficult to compete with Mobileye, which is why we are partnering with some of the biggest companies in the world.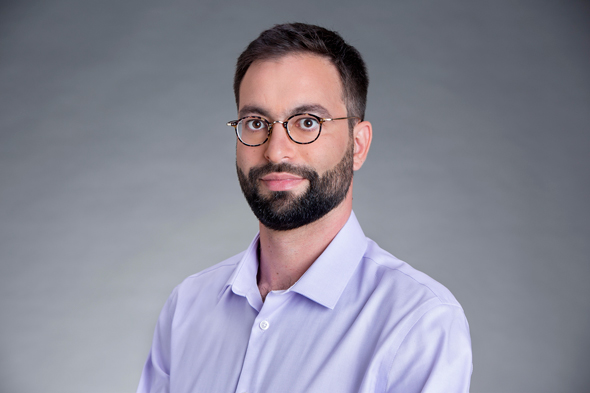 Igal Raichelgauz, CEO of Autobrains. Photo: Autobrains

"We had an opportunity to receive a very high valuation via a SPAC merger, but we ultimately chose private funding, mainly due to the identity of the investors who provide us with massive resources," added Raichelgauz.

AutoBrains was founded by Igal Raichelgauz, as joint venture between Cortica group and Continental, Toyota and BMW, following 1.5 years of validating the technology for automotive use cases.The company employs 100 people, most of them out of its Tel Aviv office.

"Cortica created eight different successful companies and each partner took a different sector. I chose the automotive sector," noted Raichelgauz.

Autobrains' self-learning AI operates in a fundamentally different way from traditional deep learning systems. Based on multi-disciplinary research and development, self-learning AI does not require the massive brute force data and labeling typical of deep learning AI. Instead, the system maps raw, real-world data to compressed signatures to identify concepts and scenarios for optimal decision-making. This results in a single representation of space and advanced perception and understanding of the contextual elements of driving scenarios, leading to superior performance in the most challenging edge cases. By reducing reliance on labeled data, Autobrains' technology requires far less computing power and can be produced at a fraction of the cost of current deep learning systems on the market.